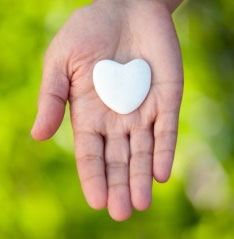 Long before the catchphrase "random acts of kindness"
was coined
, Jesus taught, "So in everything, do to others what you would have them do to you." (Matt. 7:12a, NIV) When we make the effort to do a small act of kindness for someone else—not expecting anything in return—our hearts are lifted as well.
There are hundreds of good ideas, many of which can be found online. We've chosen to list these seven simple ways to brighten the day of those who may be overlooked. They are simple enough for nearly everyone to do, and they do not require a huge amount of time, effort or money.
1.
Send a letter or greeting card to a child who is fighting a serious illness. There are websites set up to simplify the process, such as
Send Kids the World
and
Cards for Hospitalized Kids
.
2.
If you know of a neighbor who is overwhelmed (like a single mother), homebound or ill, give them a call when you are heading to the store and offer to pick something up for them. For those who may be too sick or too busy to be able to get out often, this is a wonderful gesture.
3.
To show police officers or firemen that they are appreciated, a nice thank-you card means a lot. Enlist the help of your kids or grandkids to make homemade cards for your local station. If you'd like to give an edible gift, check first with the station to see if homemade goods are accepted. If not, a Nashville officer suggests having pizza or other food delivered directly from a restaurant. Or you can go to Sam's or Costco to purchase prepackaged, sealed edibles in bulk.
4.
Send a letter and/or care package to a deployed or wounded soldier to let them know that they are not forgotten. One website that helps with this is
Operation Gratitude
.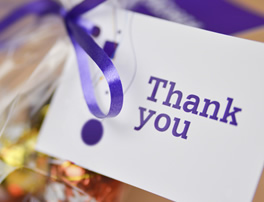 5.
Surprise someone who has served you in some way — perhaps a favorite restaurant server or barista, or a nurse who has taken care of you—with a small gift to let them know their efforts make a difference. For a server, maybe a pack of colorful pens, a small gift card to a grocery store ... or a great tip with a thank-you note! For a nurse, a small gift card or a heartfelt thank-you note or poem. Another creative idea found on Pinterest is to fill a tumbler with Lifesavers and attach a note saying, "You're a lifesaver! Thanks for all your help."
6.
If you see a homeless person and wish to give something other than money, here are some alternatives: A bottle of water or Gatorade, a small gift card to a restaurant or store, or a Ziploc bag containing any of the following: wet wipes, lip balm, lotion, toothbrush and toothpaste, new socks, beef jerky, Band-aids, peanut butter crackers, Mentos. Keep any scented toiletries such as lotion, soap or deodorant in a separate bag from food items, so that the taste of the food will not be negatively affected by the scented items.
7.
Reach out to someone who has lost a loved one, has gone through a divorce, or is dealing with long-term illness. And remember that support tends to taper down after friends first find out about the situation. It will mean a lot if you remember them months later by giving them a call, sending an encouraging note, or maybe bringing them a meal.
We hope these ideas will spark your own imagination to think of more ways to bless others. Please feel free to include your own suggestions in the comments below!