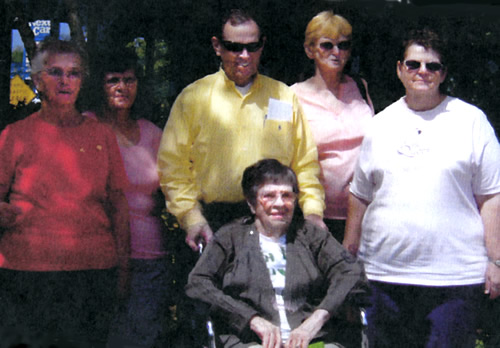 Remembering Gladys with her family
In August we celebrated my mother's fifth anniversary in heaven. My mother, Gladys Bolin, had been a Christian for over 65 years when she passed away at the age of 91. She had read the Bible through many times, but the last several years of her life Mother suffered from dementia. Because of this, she was no longer able to read her Bible, either because she couldn't remember how to read or was unable to remember what she had just read. Whatever the reason, she missed that time with the Lord. That is when she began to spend more and more time watching Gaither Homecoming videos.
I truly believe your music was Mother's way of worshiping the Lord that she had loved and served for so long. I know my mother is in heaven singing praises along with all her favorite Homecoming singers who have gone on before us. Thank you for all the hours of music that got my mother through hours when all she could do was sit and watch the TV.
—
JEANETTE JONAS
Greeley, Colorado