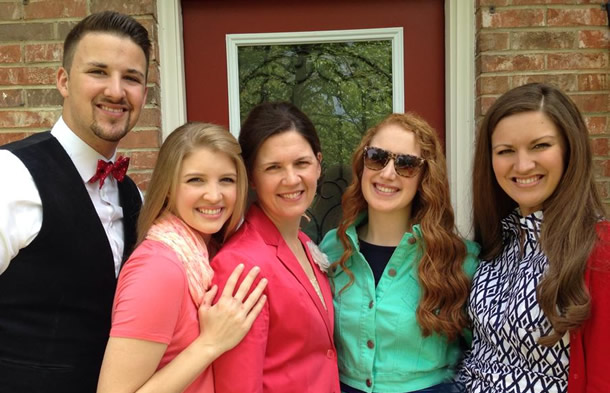 Phil and Kim Collingsworth enjoyed a sweet family gathering on Mother's Day this year. Kim posted on Facebook, "I am so blessed to have these four kiddos call me 'Mom.' The greatest privilege ever granted to me is to be married to their daddy and be their mama! Happy Mother's Day to all of you sweet mothers out there!"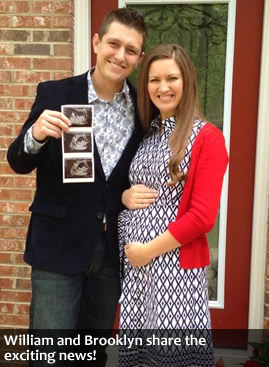 Phil and Kim had even more reason to celebrate when they found out that they are going to be grandparents! Their daughter
Brooklyn Collingsworth Blair
and her husband,
William
, are expecting their first child in November. William and Brooklyn had a little fun, posting this photo with the caption, "He is a bit traumatized. :)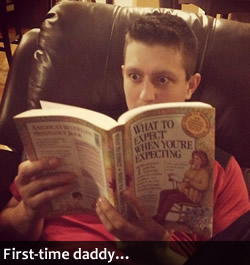 "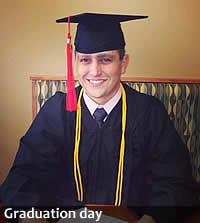 The family also recently celebrated William's graduation from Ohio Christian University. Brooklyn tweeted on May 3rd, "My graduate is all ready to go! :) So proud of him! Magna Cum Laude BA in Business Management!"
Click to read more about the Collingsworth Family!