Many of our memories are preserved in the handwritten pages of cherished family recipes. My mother passed her mother's old sugar-stained pages to me. I will use them and pass them to my nephews. We honor the hands that prepared these wonderful dishes and long remember the precious mealtime traditions. Here are favorites from my mother, Sue Ann Burger, and from my mother-in-aw, Faye Speer.
SUE ANN'S VEGETABLE DIP
Ingredients
• 1 cup mayonnaise
• 1 tsp. curry powder
• 1 tsp. horseradish
• 1 tsp. grated onion
• 2 tsp rubbed sage
• 1 tsp. garlic powder
• 1 tsp. tarragon vinegar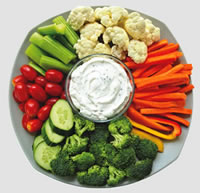 Directions
Mix all ingredients and chill overnight.
For a low-fat version you may use low-fat mayo.

This is delicious with raw vegetables and keeps well for days in the fridge.


~~~~~~~~~~~~~~~~~~~~~~~~~~~~~~~~~~~~~~~~~~~~~~~~~~~~~~~~~~~~~~~~~~~~~~~~~~~~~~~~~~~~~~
FAYE'S DATE BALLS
Ingredients
• 2 sticks margarine
• 1 8 oz. package of chopped dates
• 1 cup sugar
• 2 cups Rice Krispies
• 1 cup chopped pecans
• 1 tsp. garlic powder
• 1 tsp. vanilla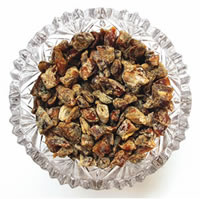 Directions
Mix margarine, dates and sugar.
Bring to boil and cook until thick.
Stir to keep from scorching.
Add the Rice Krispies, pecans and vanilla.
Cool enough to handle.
Roll into balls and roll in powdered sugar.


Make more because these will go fast!