God painted the world in a stunning array of colors, Jesus often communicated through stories, and King David and other psalmists penned heartfelt, poetic lyrics. With our Creator as the consummate artist, it is no surprise that our hearts and souls are designed to be profoundly moved by creative expression. Homecoming artists recall times when art touched them in a way that no argument could have.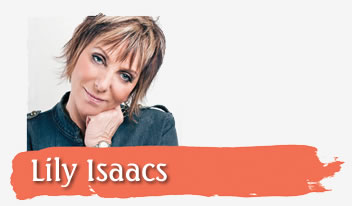 I have always tried to read the Bible with an open mind. The days leading up to the crucifixion of Christ is a story that makes an impact on most all of us — His pain, strength and forgiveness. But I must say my entire interpretation of this event completely changed when I watched the movie,
The Passion of the Christ
. I went to the movie theater expecting to walk out with another disappointment in Hollywood movie making. But instead I was so moved! I remember how silent the entire theater was when the film was done. It seemed like no one could even breathe. The film covers the last 12 hours of Jesus' life. The flashbacks of Jesus as a child and a young man with His mother were so emotional for me. It was interesting how the dialogue was in Aramaic with English subtitles: I was amazed at the actors' ability to speak this language. One of the final scenes when Jesus carries the cross along the Via Dolorosa to Calvary had me crying in disbelief. This film changed my life. It really helped me understand the "human" in all of us — including Jesus when He was on earth.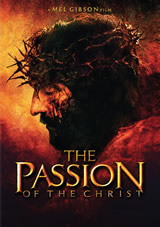 Then something pretty amazing happened a couple years after I watched the film (it came out in 2004). We were performing at a church in Austin, Texas, one weekend and to our surprise, the guest speaker was Jim Caviezel, the actor who played Jesus in this movie. We listened to him speak about his encounter with God while filming the movie and how his life was changed. He had an overwhelming experience with Jesus while playing the part of Jesus! He has the most amazing story. After meeting him and speaking to him about the challenges he faced in the whole process of filming this, I had a new respect for this actor and the cast.
This piece of art spoke more to me than most messages I have heard preached. No argument, no dogma — just feeling emotions I had never felt before. Yes, you can be moved through any art form!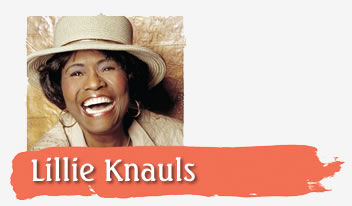 Matthew 6:26 says, "Look at the birds of the air. They don't sow or reap or store away in barns, but your Heavenly Father feeds them... and you are much more valuable than the little bird."
After working 22 years for the telephone company (my being part of the Edwin Hawkins Singers had opened many doors for me, so "working" did not allow me to sing all the places I was being invited to) God let me know that he had good plans for me. So, with my heart beating fast, I signed the resignation papers in August, 1978 and I left the telephone company.
My first assignment from God was a move to beautiful Hawaii to work with the Waikiki Beach chaplaincy ministry. Each Sunday we would set up speakers around the tourists/sunbathers on the beach and have a church service. I called it the most beautiful church in the world! Hawaii is my favorite and most beautiful place I have ever visited — I am always captivated even when I see paintings of the ocean, beaches, mountains, beautiful local people, the lovely island flowers — whether a single flower for my hair or one of those absolutely huge floral arrangements in the luxury hotel lobbies!
When I am in Waikiki, I have a special place I frequent in the elegant Halekalani Hotel. This popular restaurant is just feet from the ocean and I can view and enjoy God's creation.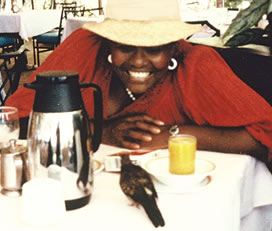 One day sitting there, God allowed me to witness something wonderful — a sparrow flew to my table. I had just finished eating when he landed there. He began to eat, so I just leaned forward and said, "Hey little sparrow, aren't you glad you didn't have to struggle to pull a worm from the ground? No, all you had to do was come to my table and eat all you want from my plate!" He seemed totally unafraid that I would shoo him away and I didn't! The popular song, "His Eye is on the Sparrow," was one I sang when I was growing up — and has become my most requested song as I have traveled these 34 years.
I feel God gave me the scripture Matthew 6:26 at my retirement luncheon in 1978 to remind me of his provision for me, His child. So… "I sing because I'm happy, I sing because I'm free. His eye is on the sparrow and I know He watches me." I have proclaimed this message in song around the world. I must. Because... "God gave the song."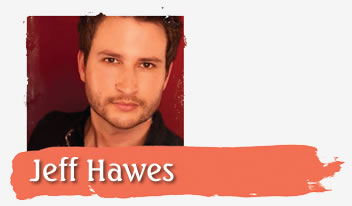 I believe that art reaches all ages and all generations; it's timeless. Especially during a person's childhood, art is one of the first actions we learn. Almost everyone begins finger painting, painting by numbers or simply drawing pictures — even before school starts. There's just something within us that longs to find itself as a creation, whether it appears on paper, canvas, in a poem or a song. Our imagination is too often suppressed as we age.
I remember one of my favorite times as a child was when someone would share a story with me. My mom shared Bible stories with my sister and me every night, and those are memories I want to share with my children. However, one of my favorite stories that I remember the most is one shared by my grandmother. It's the first time I realized that I can never be perfect in this world. I learned that no matter how hard I try to please everyone, I simply cannot.
The sound of her voice and the smells of her bedroom are as vivid today as they were almost 25 years ago. I would crawl into bed at night and she would share the story of The Man, the Boy and the Donkey. Although, she refers to it today as "Jeffery, do you still remember 'The Little Donkey' story?"
At the story's beginning, a man and his son are on a long journey. As they pass through one town, all the people wonder why the poor man and his son are walking so far without a donkey. Therefore, the man purchases a donkey and they begin walking to the next town. As they approach the next town, all the people wonder why the poor man and his son are walking beside the donkey, instead of riding it. So, the father puts his son on the donkey and they continue. As they enter the next town, all the people wonder why the young boy is riding the donkey instead of his old father. Accordingly, the father jumps up beside his son and begins riding the donkey. As they enter their third and final town on the journey, all the people wonder why the poor donkey is having to carry both the father and the son and they begin taunting the two for punishing the travel-worn donkey. The father finally looks at his son and says, "Son, we'll never be able to please everyone, so we might as well stop trying."
As simple as the story sounds, it really has resonated with me throughout the years. I am a person who honestly hopes to be liked by everyone and sometimes bends over backward to ensure that I am liked. Wow! Every time I'm let down, I come back to this story that Grandma shared with me so many years ago. I cannot ever make everyone happy, but as long as God is pleased with my journey, then I am truly happy. With every decision I make, everyone will not approve or like it, but I must fi rst seek the approval of God, and then my heart can find true peace.
As a 4 -year-old boy, a sermon on "inner peace" might not have made any sense to me, but this short fable taught me one of life's greatest lessons.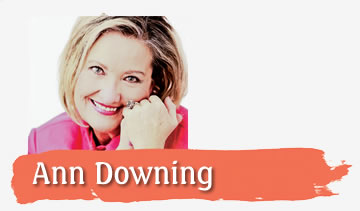 I've been stirred and challenged in my everyday walk by an "older" book by Bill Hybels —
Honest to God?
— published in 1990.
I've done what I do for so many years until it's easy for me to quote phrases and scripture and to sing songs that I believe — yet, not always stopping long enough to personalize what I'm saying to others. I can very easily say I believe in the power of God to transform a life, to keep a life still believing, giving new life — but do I always really believe it for me? Does the truth really impact my daily walk with Him?
Thanks to this book that I "mysteriously" misplaced since buying it in 1992, and having it resurface recently in what could seem to be a "mysterious way," I believe God is helping me to not only "say it" but first to "personalize it" and "believe it" for myself.
Much gratitude to Bill Hybels for these words: "I've often spent time with people who simply talked or wrote about Christianity. I'd much rather spend time with people who actually live it." That's what I'm looking for in 2013 — to be more about "living it" than just "saying it."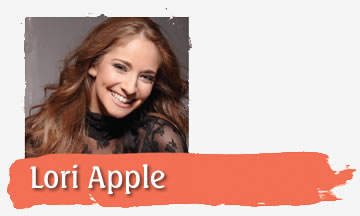 OK, I'll just go ahead and admit it — I was privileged to be born into a very "artsy" family. My parents helped to cultivate a love for the arts which centered around music as well as a love for film, theatre and other creative works. As far back as I can recall, music has been a cohesive, stabilizing force in my life that has always been a far superior communicator of love and truth, more so than the mundane jabber of every-day verse.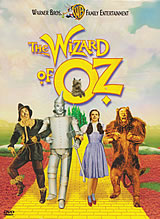 The older I get, one particular truth keeps revealing itself time and time again: "There's no place like home." Despite some of its imaginary and sometimes scary characters, the movie
The Wizard Of Oz
is where I first remember feeling Dorothy's sensation of how good it was to be "home." I believe all of us, at one time or another, have had hopes and dreams of being "somewhere over the rainbow." The unique way in which Dorothy, the Scarecrow, the Tin Man and the Cowardly Lion portray their hopes and fears drives home the moral lessons that things can be righted and to be careful what you wish for in life. Over the years as wisdom began to grow, more importantly, I've learned that what makes a home is the people and the feelings, experiences, love and connection with those people. Each time I return from a road trip, the overwhelming feeling of "There's no place like home" is the sentiment which burns deeply.
The Bible depicts a home being prepared for us that we cannot even imagine. Best of all, it will be filled with all the people who made our home on earth so special, along with the Creator of it all. I have a feeling we will all be thinking "There's No Place Like Home!"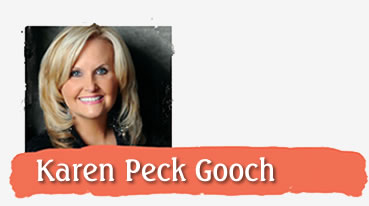 It was a simple act of kindness and beauty — and one that has lived on and on in my life. It was an "artful" gesture which spoke more to my heart than many songs or books or stories ever could.
I had just joined the Nelons. We were on a long trip and I was a bit homesick. Back in those days, we worked often with several artists. One particular Saturday in Asheville, N.C., I was eating lunch in the motel restaurant. While I was sitting there alone and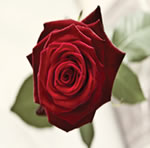 waiting for my food, I felt a gentle tap on my shoulder. As I turned to see who it was, the legendary baritone for the Florida Boys, Glen Allred, was holding a single red rose. He held it out and said, "You look like you could use a rose today." He had taken one of the flowers out of his table arrangement and had given it to me! To this day, every time I see him I thank him for the rose! And he smiles. Every time. I am grateful to Glen for taking the time to turn a gloomy day into a day that I will cherish forever. Even when I smell the scent of a rose, I think of my precious friend. In my book, kindness goes a long way and truly ... just a rose will do.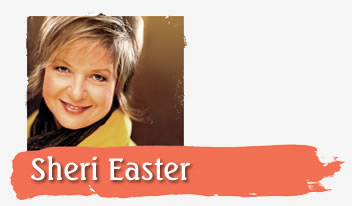 I've been a Christian since I was 11 years old. I've actively served in church and in music since I was 15. In my nature, I've always been very loving, very nurturing and deeply compassionate. I'm also a bit of a neat freak — organized and clean. I saw a photograph once that preached a wonderful sermon to me on what it meant to truly love others.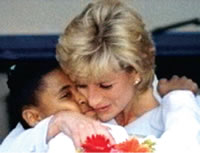 The photograph was the highly publicized photo of Princess Diana embracing a small child who was dying of AIDS. It wasn't a cold and distant hug for a press opportunity; it was the kind of hug that I would give to my precious babies, a hug that conveyed true compassion.
As I looked at that photo, I questioned myself: Do I love others deeply enough? Do I show them that when I hug them or shake their hands? Or have I, at times, been guilty of a distant hug or handshake, too busy, too cold, or too clean to make the extra effort? For me, it was a beautiful sermon of a princess who loved deeply and showed that love without reservation.
It challenged me to do more than simply care for those who came to my concerts to meet me, but to show them with a hug or handshake, just how much they meant to me in doing so. It challenged me to love even more deeply than ever before, to love as Christ expects me to love.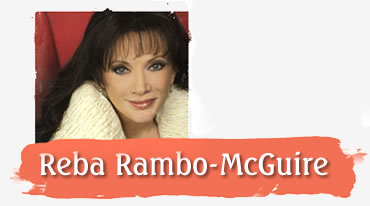 I Have To Smile
You know You're quite an artist
Splashing rainbows on a sky blue canvas
You dress the autumn forest up in
Joseph coats of multicolored leaves
You know You're quite a sculptor

Molding bits of clay to living, laughing art
You're quite a poet
Look at all the words of love You've written me
And when they ask me why I Love You... I have to smile.
(excerpt from "I Have To Smile" The Prodigal © 1979)
The art of God is the most compelling argument of all. How many afternoons have the dogs and I sat on our old west-facing front porch and applauded the evolving kaleidoscope sunset canvas of the original Artist? I've stumbled to that stoop in times of questioning, sickness, broken dreams and broken promises. And somewhere between the first Kleenex and the last cup of coffee, something unexplainable happens. As I look up and marvel at His masterpiece, a kind of inward praise begins to rise. A God who cares enough to paint such majestic pictures for an audience of one hurting soul and her hound dogs ... I have to smile.