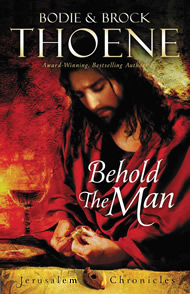 Homecoming Magazine
talks with authors, Bodie & Brock Thoene, to find out more about their latest book,
Behold the Man
, and more...
1. Tell us about your latest book, Behold the Man.
Behold the Man
is the culmination of a decade's writing about the life and times of Jesus the Messiah. In Behold the Man, well-beloved characters combine with a new cast of participants to take readers into the last week of Jesus' human life. Every reader will be drawn into the events of the Hinge of History ... the most important seven days in all of human existence.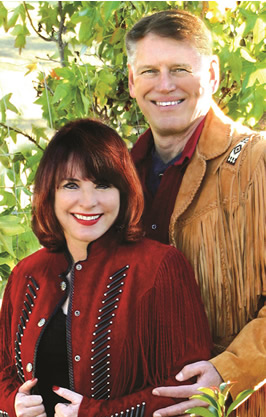 2. Tell us about three books you love.
Out of our own writing we love
Shiloh Autumn
, the true story of Bodie's family in the Great Depression and the Dust Bowl;
Only the River Runs Free
, a look into the Irish heritage of resistance to tyranny that Bodie, Brock and 25 percent of Americans share; and
Take this Cup
, the most intimate look at the touch of Jesus ever.
3. As we reflect on the message of Easter and Jesus' resurrection, we'd love your answer to this question. We know that in Him we live and move and have our being, but in what ways (most recently) have you become aware of God — of the Living Christ — coming alive to you?
Lately we've been reflecting on answered prayer. We have seen prayers receive immediate responses by way of phone calls received when the words of prayer were still hanging in the air ... and we've seen long-standing concerns get miraculous resolution from unexpected directions. Also, we are constantly blessed by our kids and grandkids ... and through loving them we get better and better understanding of how tenderly God loves and cares for us.