HOMECOMING: Tell us about your latest book, The Christmas Cat.
MELODY:
The Christmas Cat
was inspired by a quirky character having a hard time fitting back into American culture after spending nine years in Uganda. Raised by his cat-loving grandmother, Garrison Brown has an aversion to felines (plus he has allergies). But when his grandmother passes away shortly before Christmas, Garrison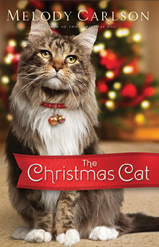 inherits her cats and a whole lot more.

HOMECOMING: Tell us about three books you love.
MELODY:
It's hard to list only three books, so how about if I list three beloved authors that span decades in my life? As a child I loved Laura Ingalls Wilder; as a young adult I loved Lucy Maud Montgomery; and I will always love Jane Austen.
HOMECOMING: Tell us about one of the furry friends in your life.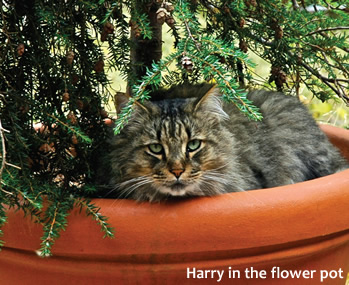 MELODY:
One of the cat characters in
The Christmas Cat
is inspired by our own Maine Coon cat, "Harry." My husband is not a cat lover, but when Harry "adopted" us (after leaving his nearby home in the middle of winter, which had too many cats for his liking) he quickly won everyone's heart. And his previous owners gave us Harry (aka Alexander) and their blessing. Harry is a big beautiful cat with pale green eyes and a laid-back personality. Very intelligent and independent, he is a true delight.