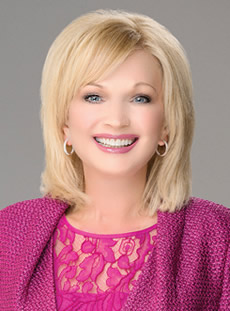 Homecoming Magazine
talks with author, Stormie O'Martian, to find out more about her latest book,
THE POWER OF A PRAYING GRANDPARENT
, and more...
Tell us about your latest book, The Power of a Praying Grandparent.
A few years after I wrote
The Power of a Praying Parent
and it had already sold a good number of copies, I started getting asked when I was going to write
The Power of a Praying Grandparent
. I said, "I would love to do that, but I need to have some personal experience and my kids aren't doing their part!" As it turned out it took another decade before my son and my daughter found their respective mates and were married. Finally there was hope. In all that time I never stopped receiving a steady flow of requests for that book in our office. I now have two precious grandchildren and plenty to write about. God has shown me that while grandchildren are one of the greatest gifts He gives to us, the greatest gift we can give to them is to cover them in prayer. And we can give that gift even though we may not see them as often as we would like, for whatever reason. Our gift of prayer for our grandchild or grandchildren will last a lifetime because the positive effects will still be felt long after we have gone from this earth to be with the Lord.
Who are three of your favorite authors?
It is really hard to narrow my list of favorite authors down to three because I have so many authors in my life who I dearly love and who are also my dear friends. I could not pick one over the other because I have equal admiration for each of them. So as not to hurt anyone's feelings, let me just mention three favorite dead authors who had a positive affect on my life. That way, anyone not on my list will be happy that they aren't. Those three special authors who are now with the Lord and have had such a strong influence on my life are C.S. Lewis, Richard J. Foster and Oswald Chambers. What they wrote is life-changing.
What books are currently on your reading pile?
I love books that tell of ways to enjoy good health naturally. Right now I am reading Chauncey Crandall's books,
Touching Heaven
and
The Simple Heart Cure
. I also love books that help me understand more about how to lead unbelievers and doubters to the truth about God and His Word. I am now reading
God's Not Dead
and
Man, Myth, Messiah
, both by Rice Broocks.
What book changed your life and what book do you think everyone should read?
Before I came to the Lord, a pastor gave me a small book to read. He said to go home and read it and come back and tell him what I thought about it. It turned out to be the Gospel of John. As I read it my life was changed. I came back to his office and when he asked me what I thought of the book I told him I thought it was the truth. It opened my eyes and everything finally made sense to me. My life made sense to me and I received the Lord that day. I think everyone should be able to read John in a small book form like that. It was life-transforming.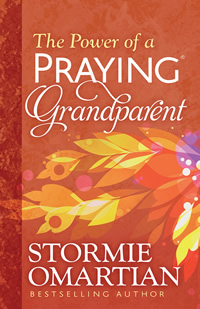 What is a time in your life that transformed you and forever changed the direction of your life?
I have had many life-transforming moments in my life with the Lord. The first one was when I received Jesus and my dark hopelessness and deep despair turned to hope and a sense of why I should live. But I still struggled with severe depression and anxiety. So I went to see a Christian counselor at my church — a pastor's wife — who listened to me talk about my terrible past and ongoing struggle. She then suggested that she and I fast and pray for three days. When I came back to her office at the end of the fast, she prayed for me and the paralyzing depression lifted and never came back. My depression was not the kind that could be healed by medicine. I had tried that. It was a deep wounding of my heart and soul and God healed it. From that time on I was awakened to the power of God and what He wants to do in our lives and the power of prayer when we seek Him with all our heart and pray in Jesus' name according to His will.