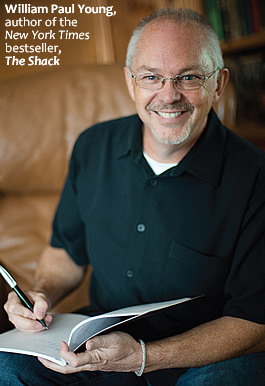 Homecoming Magazine talks with author William Paul Young.
HOMECOMING: Tell us about your upcoming book, EVE.
WILLIAM PAUL YOUNG:
EVE
is a re-framing of the Genesis narrative inside a work of fiction. The main character is Lilly, a 15-year-old girl, damaged and betrayed by life and caught in a mystery in which only one person seems to know its meaning and that is Eve, the Mother of the Living. The use of "story" allowed me freedom to explore the creation events — the time of Beginnings — in a way that challenges many of our underlying assumptions while staying true to both text and scholarship.
EVE
is the hardest creative work I have ever undertaken, her birth after more than 40 years of labor, and the most beautiful. I believe that her voice will be significant.
HOMECOMING: Tell us about three books you love.
YOUNG:
Perelandra
by C.S. Lewis, the center book of his science fiction trilogy, is an exploration of the Creation story and akin to
EVE
. In his novel there is a new watery planet and Eden, Venus, which becomes the backdrop for the temptation story. Brilliant, in a way that only Lewis is, weaving profound layers into a breathtaking tapestry.
Unspoken Sermons: Creation in Christ
by George MacDonald, who was the spark that lit the flame of C.S. Lewis. This is a compilation of sermons that MacDonald was not allowed to or did not feel the freedom to preach. You read this slowly and when finished, you start over ... for the rest of your life.
The Little Prince
by Antoine de Saint-Exupéry. "Anything essential is invisible to the eye." This is a wondrous children's story in every sense of the word. It is also a constant challenge to the blinding constrictions of becoming an adult, a temptation that happens for most of us. While never an attack on adults, it is an invitation to return to the wonder of seeing with unveiled eyes, the innocence of trust and love, even with its costs.
HOMECOMING: What are some of your favorite classics and your thoughts on how they have affected your work and your life?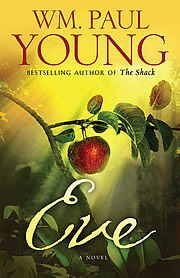 YOUNG:
I learned to write by reading classics, and I loved both trash (
Tarzan
,
John Carter of Mars
,
Sherlock Holmes
,
Nancy Drew
and
Hardy Boys
,
Zane Grey
) and masterpiece (Poe's
The Gold Bug
, Steinbeck's
The Pearl
and Hemingway's
The Old Man and the Sea
. Madeleine L'Engle's
A Wrinkle in Time
, and especially her
The Arm of the Starfish
, branching into
Three Musketeers
,
Treasure Island
,
Tom Sawyer
and
Moby Dick
, from Dickens to Asimov and Arthur C. Clarke, to Graham Greene and the wordy Russians, and for a time flailing about with a whole lot of depressing British authors before they were redeemed by Tolkien and Lewis and the other Inklings. Good books not only taught me to write but they allowed me to escape the world in which I was living, even if for a time. In a way, I wanted to enter every one of them, disappear from my own hurt and struggle. As I have grown older and healed, books are invitations to visit but not to stay. So I let them engage me and then teach me to live more fully in my world, the one in front of me every day, the best of all worlds.
In the novel,
EVE
, there is a wonderful little passage in which the character John is explaining to a young girl that he believes civilization and culture are built upon on the foundations laid by children's books. Every book I have read has changed me, even if in minor, almost imperceptible ways, but they do, unlocking a truth here, or opening creativity there, joining your internal arsenal with which you will face the world and move forward.
Another place in
EVE
is the following:
"I don't remember being much of a reader," she rasped, and he gave her something warm to drink to ease the rough edges in her throat.

"Sad," he said. "The right book, like the right song or the right love, can change the entire cosmos, for the right person, of course. And then it spills out from there."