Billy Graham turned 97 on November 7, celebrating a quiet birthday with family and friends at his mountaintop home in Montreat, North Carolina. Born in 1918 on a dairy farm in Charlotte, Graham's desire to see the lost come to salvation propelled him onto the path of becoming one of the world's most beloved evangelists.

And apparently, Rev. Graham has a sweet tooth. His son Franklin told reporters that his father received 15 birthday cakes last year from well-wishers. "And I can tell you this: He took one bite out of every one of those cakes."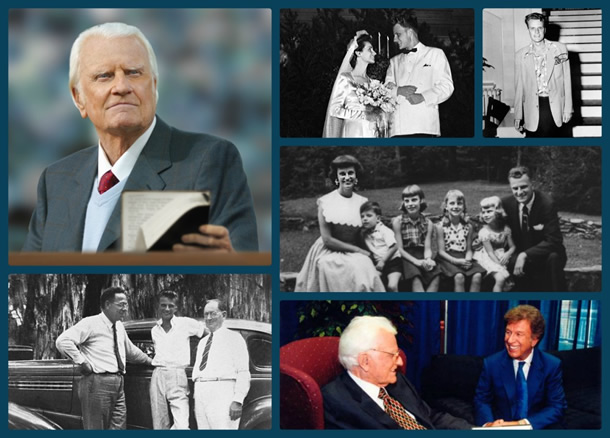 Though the elder Graham's sight and hearing are somewhat diminished, he still has a great passion for others to come to know Christ. "He still has a tremendous burden for the lost and faithfully prays for our nation," Franklin recently shared on Facebook.

In his most recent book, Where I Am, published in September 2015, Billy Graham explores what the Bible has to say about heaven and hell. "While we have contributed nothing to God's free gift of salvation, there is a condition to possessing it—we must confess our sin, turn from it and receive Christ on His terms," he explains. While many are intrigued by the afterlife, Graham fears that few take it seriously enough and wishes to impress upon readers that "death is the doorstep to eternity."

Graham's life is now being celebrated at the North Carolina Museum of History in a free exhibit which is open to the public through July 10, 2016. The 5,000-square-foot exhibit includes personal memorabilia and interactive displays showcasing Graham's life and ministry. Visit ncmuseumofhistory.org/BillyGraham for more information.