Enjoyed for years by Homecoming audiences, best-selling author KEN DAVIS shares his wonderful brand of humor and inspiration all over the world, and readers are sure to love his most recent book, the uplifting Fully Alive
(Thomas Nelson)
. Ken, an avid reader himself, describes three of his favorite.
"You are the same today as you'll be in ve years except for two things: the books you read and the people you meet."
— Charlie "Tremendous" Jones
I am amazed at how God reveals the extent of His love and power to us. No sooner do we slam the lid shut on the box we keep God in than He appears standing beside us, smiling at our astonishment. I think He enjoys surprising us like this. Sometimes He does it with books.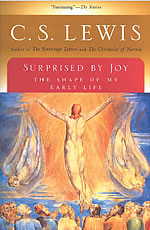 In early life, I had come to believe that my faith was a wonderful emotional experience, not well-supported by rational thought. In
Surprised By Joy
, C.S. Lewis helped me realize that I didn't have to seal my brain in a baggie and freeze it in order to embrace a biblical worldview.
Surprised By Joy
was exceptionally meaningful to me because of the unique way God drew Lewis to Himself. There is no more solid foundation of faith than one built by one who was a skeptic. Lewis started as an enemy of Christianity, and his investigations led to the foot of the cross. What integrity to relinquish his long-held position as an antagonist and concede to what he calls a "checkmate" in his struggle with God. Lewis was not easy to read, but each discovery of each gem of truth filled me with a childish delight. C.S. Lewis set into the woodland convinced there were no owers and walked out with a bouquet. He sought faith without the interference of emotion and found one of the most treasured emotions of all — joy! I am grateful he shared it with the world.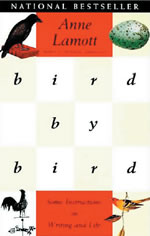 More recently,
Bird by Bird
, a short book on writing by Anne Lamott, also powerfully affected my life. The book made me a better writer and a better person. Lamott is earthy, honest and laugh-outloud funny. Her book inspired me to create without worrying about perfection. I am often unwilling to try something for fear I won't get it perfect. I have started many books that were never nished. I planned trips that were never taken. I painted pictures that were never seen by anyone. Anne Lamott points out that none of these efforts will ever be nished if we wait until they are perfect. "Don't worry about the imperfect rst draft," she encourages. "Just keep writing. You can re ne it later." Bird by Bird reminded me to do my best, then pull the trigger and get it out there. Taking her advice helped me write my newest book,
Fully Alive
, and made this one of the most productive years of my life.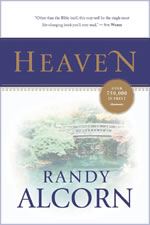 I was most profoundly affected this year by reading Randy Alcorn's book,
Heaven
. I love how the careful biblical research of an author looking for truth changes lives. Randy dives headfirst into the subject and recaptures a biblical view of heaven that has long been distorted by popular culture. My ethereal view of a misty heaven where we would listen to angels playing harps for eternity was mercifully slain. I always wanted to be with Jesus, but I was never sure I wanted to attend a church service that lasted for eternity. I had already done that several times. I long for the heaven that Randy reveals from scripture. I love the numerous songs sung about heaven at Gaither events. I always wanted to look forward to heaven just like in the lyrics of those songs. Now I do.