Well known from the Gaither Homecoming video series, WESLEY PRITCHARD has performed with many different Southern Gospel groups and has produced hundreds of gospel projects. He currently serves as senior pastor for North Carolina's Fayetteville Community Church. Wesley takes a few moments to recommend three of his favorite books to Homecoming readers.
I often get asked to describe our church family. I watched a lot of television growing up and my favorite programs were Christmas specials — in particular, "Rudolph the Red-Nosed Reindeer." In the show, there was a place where all of the broken toys were sent. It was called "The Isle of Misfit Toys." THAT is my description of my church family and really, the body of Christ. We are all just broken people looking for a master toymaker to put all the pieces back together again.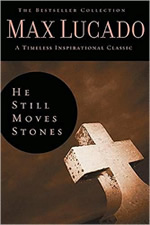 In the Max Lucado book
He Still Moves Stones
, the author reminds us that the God who spoke to Moses at the burning bush still speaks loudly to us today. I often wonder why the Bible contains so many stories of hurting people. It is because though everyone's situations vary, our conditions do not. The Bible is absolutely full of them. A crook on a cross. A wild man in a cemetery. A five-time divorcée. A grieving sister. A father at the end of his rope. More misfit toys looking for a master...
Why are these portraits in the Bible? They are historic moments in which a real God met real pain so we could answer the question, "Does God care when I hurt?" "Does God care when I have nowhere to turn?" Then, all of a sudden, Jesus—a never-say-die Galilean—steps into our life situation and moves our stones. He still moves stones.
We are all only as good as our story. We all have one. For some, it is a story of struggle and pain; for others, it is a story of redemption from a life broken apart—but we ALL have a story.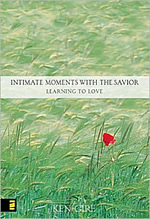 Intimate Moments with the Savior
by Ken Gire is a wonderful selection of fictional stories from real biblical events. It takes the moments that Jesus spent with individuals and shows how these moments changed their lives forever. You will travel with Him in the horrible heat to a Samaritan well. You will walk with Him along the way of suffering to Calvary. You will see the people Jesus saw. Your heart will melt for Peter, ache for the hemorrhaging woman and even break for Judas. You will see the kindness in Jesus' face, the forgiveness in His eyes and the power in His hand. And you, too, will be changed.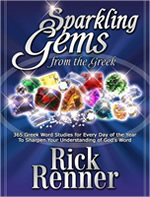 Rick Renner's
Sparkling Gems from the Greek
is the favorite in my arsenal of devotional texts. For me, a simple-minded redneck from North Carolina, he brings the word of the Bible alive. Rick has an incredible way of marrying its text with how it applies to our world today. He helps the reader through daily devotion to fully internalize each book, chapter and verse. Impressively, Rick is able to provide a clear understanding of words that we have read over 100 times, enabling us to continue to discover the truth.