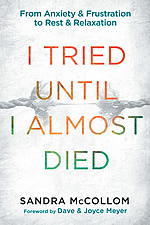 I Tried Until I Almost Died

From Anxiety and Frustration to Rest and Relaxation
Many of us believe that in order to please God, we have to be perfect. In a culture that emphasizes accomplishment, we feel driven to do more, achieve more, be more. For years,
Sandra McCollom
lived in this trap. Worn out, she begged God for help, and He led her on a life-changing journey. In
I Tried Until I Almost Died
, Sandra shares with readers how to experience the freedom of trusting solely in the perfecting power of God's grace.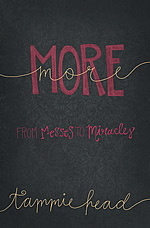 More:

From Messes to Miracles
Following an abusive childhood,
Tammie Head
ended up in the sex industry at age 15. In More, she shares her story and encourages readers that redemption can be found by anyone trapped in any circumstance—from strained marriages to financial hardships, drug abuse and beyond. When "messy people" allow God's miracles to revolutionize their lives, they find unexpected joy and fulfillment, says Head. "Everybody's got some skeletons in their closet. I just happen to have a graveyard," she writes. "But that's OK. God brings corpses to life."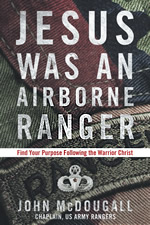 Jesus Was an Airborne Ranger

Find Your Purpose Following the Warrior Christ
It's easy to root for big-screen action heroes, who fearlessly pursue justice and stop at nothing to rescue loved ones. But do we picture Jesus in the same light? U.S. Army Chaplain
John McDougall
asks this surprising question in
Jesus Was an Airborne Ranger
. "We've been handed a skewed, sanitized and weakened understanding of Jesus," he says. In this dynamic book, McDougall challenges readers as he draws from scripture and true-life anecdotes from the Ranger experience to show "the man-on-a-mission intensity that drove Jesus to the cross."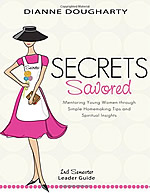 Secrets Savored
A grandmother of seven,
Dianne Dougharty
discovered that many young women in her church lacked basic cooking and homemaking knowledge and were eager to learn. This led Dianne to create
Secrets Savored
, a unique group study series combining biblical insight with lessons in meal planning, cooking, organization and other skills. The student workbook and leader guide, available at
secretssavored.org
, are packed with useful tips and recipes, which accompany weekly devotional lessons. Participants will grow spiritually, learn new skills, and have a lot of fun along the way!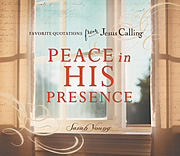 Peace in His Presence
Millions of people have been touched by
Sarah Young
's bestselling book
Jesus Calling
. Now, many of the most treasured quotes from the original book are combined with beautiful photos and scripture verses in an inspiring collection titled
Peace in His Presence
. Whether as a companion piece to the original devotional or as an introduction to the series, readers will find words of encouragement, comfort and reassurance of God's unending love.