My usual recipe in my bachelor days was Hamburger Helper, Kraft Mac & Cheese and Jiffy cornbread! But my recipe for Burger Surprise actually started as an experiment. I ran out of Accent salt (which was my go-to seasoning) and I started going through my cabinets and pulling stuff out. And I saw the Lipton Onion Soup mix and I thought, well, this has salt in it too! So I threw it in there. And then I just added a few more things I found, and realized I made something worth keeping!
I do like to make things on the grill. Besides Burger Surprise, I also do my chicken on the grill. I do a Lemon Pepper Chicken, where I add lemon pepper into a ranch sauce, mustard, white vinegar — I just add everything to it! I guess that's my Chicken Surprise recipe!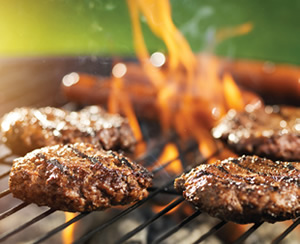 And hot dogs! I love to grill hot dogs. You take all-beef wieners and you put them on the grill and you let them roll over there for about five minutes. Then you take mesquite barbeque sauce and pour that over them a little bit. Perfection!
TODD SUTTLES' BURGER SURPRISE
Directions
You take about a pound of ground beef, then get some Lipton Onion Soup mix. Take it, knead it together really well with the beef, then let it sit overnight.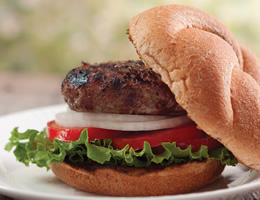 Then you take a little bit of vegetable oil and pour over top of it. Grind it together again and make it just a little bit sticky.

Then you get your grill just right, put it on one side for 10 minutes and the other side for 10 minutes, press it down, let it go chhhhhhhhh.

Take it off and it'll be the best thing you've ever tasted!