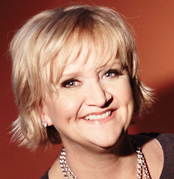 I feel so fortunate that my mentorship into my career began at Opryland USA, where I auditioned like thousands of other people and got a job. I was in the show that gave the history of country music by impersonating different artists.
Now I had grown up so strict in a holiness church and a holiness family, I wasn't even allowed to listen to the radio much. But my new boss, Joe Jerles, was so kind to mentor me through it. He said, "You've got such a characteristic voice, you need to impersonate Minnie Pearl in our show." It changed my life. One, it became a medicine I needed: God got me a job where five times a day, six days a week, I had to make people laugh in order to get a paycheck — because it was a time when life wasn't very funny for me. I had faced a lot of family tragedy in those years, but the medicine of the sound of that laughter … And then two, because I got to watch Minnie Pearl on the Grand Ole Opry. I'd stand in the wings and try to pick up some of her mannerisms. She was so kind to up-and-coming performers. She opened her heart to us youngsters. I got to share the stage with her once, and spend time with her in the dressing room and pick her brain. But I wish I knew then that I was gonna head into this career — I'd have paid attention more!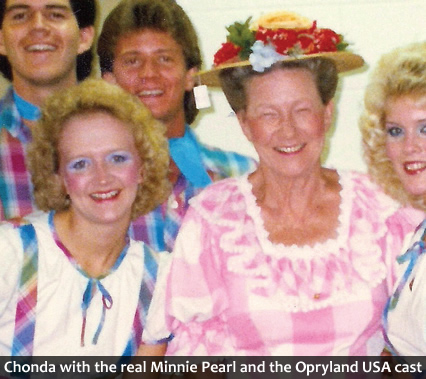 For six years I impersonated Minnie Pearl. After a while, out of my own boredom I would sneak in my own stories that had happened in church, or that I wrote in my head on my way to work that day. And Joe would laugh, but he'd say, "That's really funny, but if it didn't happen in Grinder's Switch, you can't tell that."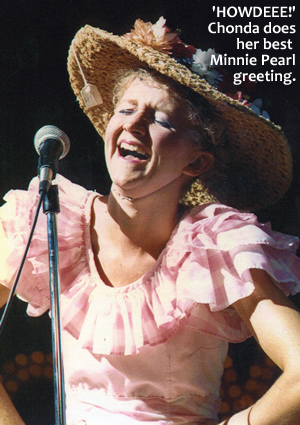 After I left the park and had really committed my life to serving God, I was working at my little local church. Somebody backed out of the Valentine's Day banquet, and my pastor asked, "Would you put on your Minnie Pearl dress and do some funny stuff, then take your hat off and give a word of testimony?" So I did that and clearly remember the moment I took the hat off and started in on my own material, and people began to chuckle — well, the light came on for me. I realized how much I really like sharing that healing agent with the audience. So I started doing it more and more and my pastor recommended me, and it just became word of mouth.
I'll never forget my first little cassette tape, called
Live From the Second Row, Piano Side
. I sent it to Miss Minnie, and she wrote me the sweetest letter back, and invited me to come and speak at her ladies' function at her church. What an honor, that she would trust me with her own church ladies. And it just began from there: from that time on we would write each other, and over the years I've performed as myself about 25 times on the Opry. I never take that for granted. Now whenever I stand on stage, I know that my beginning and my interest and the healing in my life started because of a little lady named Sarah Cannon, who created the Minnie Pearl character that changed my life.