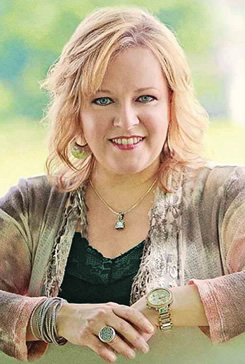 Melissa Brady's Recipe for Her Dad's Favorite Dessert
Several years ago, I took an extended trip to Ohio to be with my parents as my dad recovered from triple-bypass surgery. Dad is a diabetic, so the doctor had him on a fairly strict diet. Now, Dad and I love food. We love to cook it, and we love to try to figure out what's in dishes that we find particularly yummy. We take a taste, savor the flavor and then try to decipher what ingredients make up such deliciousness. Jim finds it quite comical, as he's perfectly happy being unaware of how the dish is made; he just wants to eat and fellowship with those of us around the table.
In my desire to give Dad some dessert options that would be tasteful as well as healthy, I researched healthy cookbooks, came across a pie recipe that looked good and then adapted it to our liking, calling it "Delicious and Healthy Banana Cream Pie." It's incredibly easy to make and is so delicious, the healthy part can be our little secret.
Delicious & Healthy Banana Cream Pie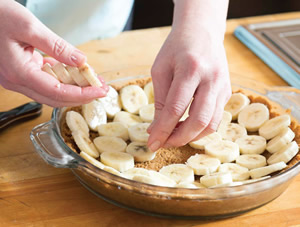 Ingredients
• 2 medium bananas, sliced
• 1 graham-cracker pie crust
• 1 package sugar-free instant banana
pudding mix
• ⅔ cup nonfat dry milk powder
• 1 packet of alternative sweetener
• 1 ⅓ cups water
• 1 cup light whipped topping
(I like Cool Whip)


Directions
1. Layer bananas on top of pie crust.
2. In a medium bowl, combine dry pudding mix, dry milk powder and sweetener packet. Add water.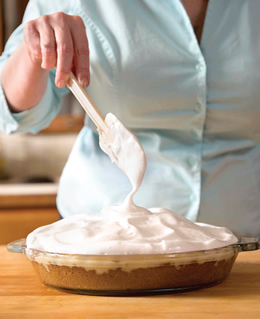 3. Mix well. Blend in ¼ cup light whipped topping.
4. Pour mixture over bananas.
5. Refrigerate for about 15 minutes.
6. Spread remaining whipped topping evenly over filling.
7. Refrigerate until ready to serve
Enjoy!