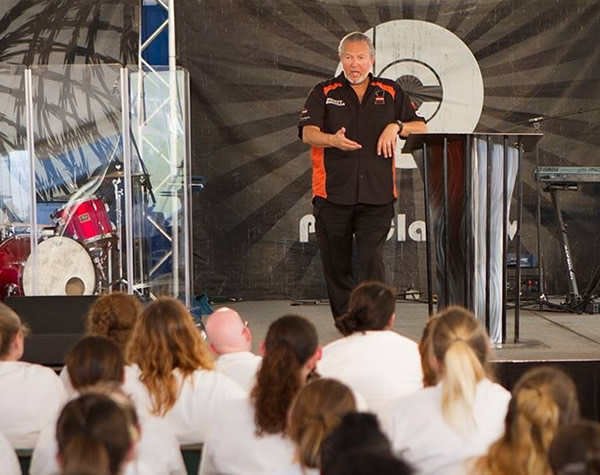 Mylon and I were recently given the chance to share the love of Jesus at Woodman State Prison for women in Gatesville, Texas. When we arrived, I heard the huge steel doors lock behind us as armed guards patted us down for any objects not allowed through the prison gates. Nervously, I looked up at the 15-foot-high razor-wire fences that surrounded us. As we walked to the open air tent set up for the Friday night meeting, Mylon began to pray. He asked the Lord for help in demonstrating His amazing love to these women, most of whom were considered castaways by society. Many had grown up in abusive living conditions, with approximately 80 percent having lived in foster care.
As we observed the 600 women walking into the service that night, it was obvious that some had only attended because this opportunity gave them precious free time out of their cells. With heads bowed down, most faces displayed either anger, disgrace or sadness. Since their average education is seventh grade, we knew that eloquence of speech was not going to impress them. So Mylon simply began to tell his story about a gospel-singing country boy whose dreams all came true. They listened intently as they realized he was not there to preach at them but to let them know that God loves them (John 3:16) and that we do too. He testified that all the rock-and-roll years of drug abuse, anger and rebellion were simply his desperate search for one thing: to be loved unconditionally!
Mylon shared that he found true love in an intimate, personal relationship with Jesus Christ and through the study of His Word. When Mylon gave the invitation for the women to receive God's love and mercy by making Jesus their Lord, over 90 percent raised their hands to make a deeper commitment. As they left the meeting, Mylon and I had the privilege of handing each woman a copy of
Live Forever
, Mylon's testimony. We fought back tears as we looked in each prisoner's eyes. Where there was once shame and condemnation, now their heads were lifted up with confident hope and great expectation! As we rode home, we thanked the Lord for one of the greatest demonstrations of His love that we had ever seen.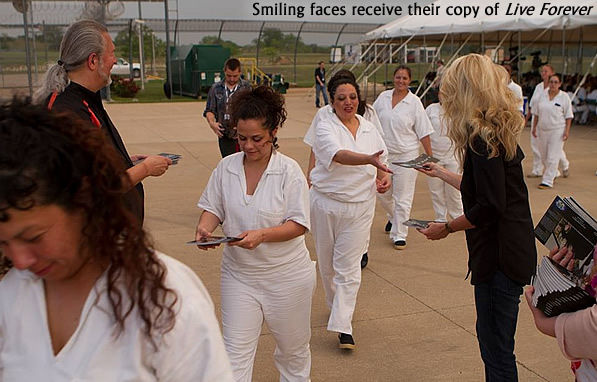 Jesus said in Matthew 25:36-40, "I was in prison and you came to visit me.…Then the righteous will answer, 'Lord, when did we see You sick or in prison and go to visit You? The King will reply, 'Truly I tell you, whatever you did for one of the least of these brothers and sisters of mine, you did for Me.'"
—
Christi LeFevre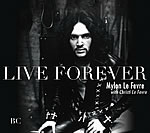 Live Forever
is a book about salvation and redemption. For every retail book sold, at least one will be given away to those prisoners who desperately need to know the love of God. For more info and to order visit
mylon.org
.