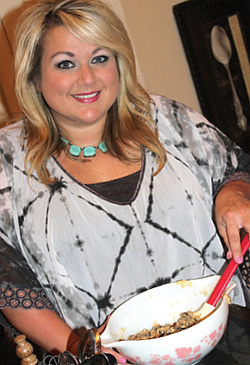 A Kentucky favorite from Kelly Bowling
I'm a Kentucky girl through and through, (Go Big Blue!) so I am thrilled to make Derby Delight, which my mom has been making on special occasions for as long as I can remember. It's so easy and yummy! Mike was impressed.
Cool Whip is great on top, or a scoop of vanilla ice cream on the side. This pie will make you thank the good Lord for the Bluegrass State! Enjoy!
Derby Delight
Ingredients
• 1 nine-inch unbaked pie shell
• ¼ cup butter
• 1 cup sugar
• ½ cup flour
• 1 cup chopped pecans
• 1 cup chocolate chips
• 2 eggs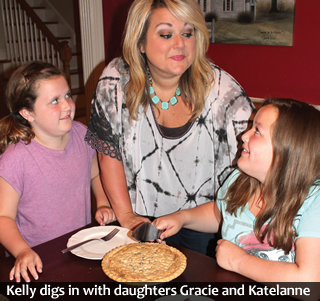 • 1 teaspoon vanilla


Directions
First, preheat oven to 350 degrees. Melt your butter, and then let it cool. Mix the sugar and flour, next add all of your other ingredients. Pour ingredients into unbaked pie shell, then bake for 35 minutes at 350 degrees.
Enjoy!