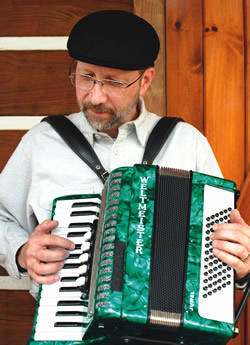 BASICS
Name:
Jeff Taylor
Birthday:
February 28, 1957
Family:
Two sisters, one brother;
wife, Vicki; three children — Suzy, David, Alex.
Four grandchildren — Nicholas, Ryan, Keri, David.
Hometown:
Batavia, New York
What I Do:
Musician, bandleader in Nashville
Website:
I don't have one
FAVES
Bible Verse:
Matthew 6:33
Song:
"After the Last Tear Falls" by Andrew Peterson
Movie:
The Lord of the Rings
TV Show:
The Andy Griffith Show
Magazine:
World
Celebrity:
Cliff Barrows, Vince Gill and Buddy Greene (three-way tie!) :)
Leisure Activity:
Playing music and carpentry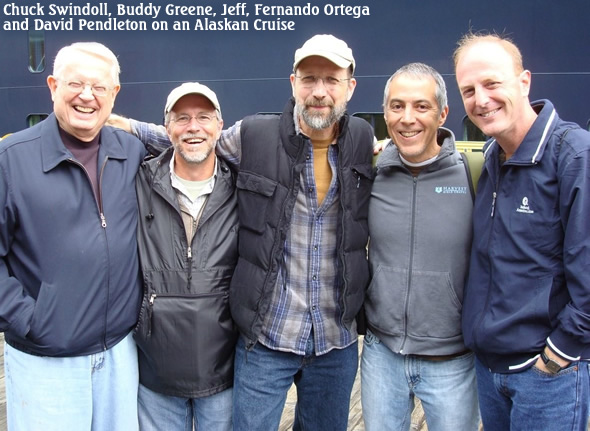 FINISH THESE SENTENCES:
My idea of true happiness is. . .
feeling like I am really living in God's plan for my life.
If I were given a million dollars to spend frivolously I would. . .

send a good bit to a missionary friend in Haiti who runs a small orphanage, and also invest in my little community by starting a coffeehouse/music venue/bookstore.
I was never more afraid than when. . .
my youngest son was sick for a long time and not getting better. (Eight-year journey through Lyme disease and related tick-borne illnesses.)
The worst moment I ever had on stage was when. . .
I played on the Grand Ole Opry with Ricky Skaggs and got completely turned around musically during an instrumental break I was playing. It was 16 bars that lasted a year. Later, Ricky was incredibly kind about it and we laughed about it.
The greatest miracle I have ever witnessed or experienced was. . .
the birth of my third child.
The hardest I ever laughed was when. . .
watching
The Money Pit
with my wife.
If I could live anywhere else in the world, it would be. . .
where I live now.
The worst trouble I ever got into when I was a child was. . .
when I lied about eating from the sugar bowl when my mom wasn't looking, and when my dad asked me about it, I lied again. My mom had seen the sugar crusted on my mouth, so my dad said he was going to move away because he couldn't live with a child who lied to him. He was all bundled up and heading out into the winter weather when I confessed loudly. (Incidentally, he has no memory of that event, so you never know what makes an impression on little ones.)
God first became a reality in my life. . .
when I was 16. A girl at our school found Jesus and decided all her family and friends needed Him. I happened to be in the path of this young evangelist.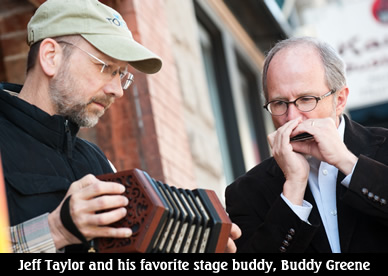 I would like my epitaph to say. . .
"He loved his God, family, friends and strangers. He was an encouragement to those around him. (And he made a few accordion haters like the instrument.)"
To me a perfect day would be. . .
doing some sort of project together with my wife, then playing music informally with a bunch of friends acoustically for a couple of hours. After that, a meal with my whole family followed by a long walk in the woods, then a good book (probably Wendell Berry) until I dropped off to sleep.
The best advice I ever received was. . .
"Seek first His Kingdom." Also, my dad told me, "When in charge of anything, surround yourself with people who are smarter and better than you, and you will come out looking great every time." Mike Snider told me, "You've got to play the music that is inside of you and not worry about an audience. If you are true to that, the audience will find you."
My favorite sound of all is. . .
my wife's voice when I am far from home.
If I could pick my "last meal" it would be. . .
ham, my wife's macaroni and cheese and her seasoned green beans.
My best and worse quality is . . .
I think I am a good encourager. I talk too much and too loud!
My motto for life is...
"Seek first His kingdom."