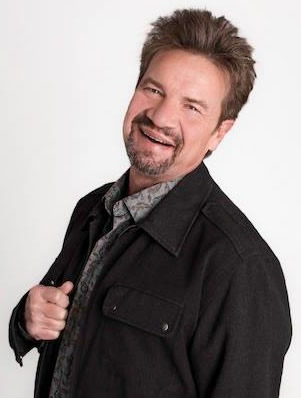 KEEP IT SHORT
Describe Yourself In Seven Words
Peaceful, caring, generous, funny, passionate, forgiven, caffeinated
WHO'S ON FIRST
The first album I ever bought:
Love Song
by Love Song
My first job:
Lighting smudge pots in the orchards to keep the fruit from freezing
My first pet:
Bonnie the chicken
The first thing I'd like people to say about me:
"Great guy!"
The first thing I do when I get up in the morning:
Coffee!
Coffee
Coffee
Coffee
Coffee
Coffee
Coffee...
MUST HAVES
List Five Things That You Must Have In Your Life. (People Not Included)
1.
COFFEE
2.
MY SLEEP MACHINE
3
. A SONG
4.
BEAUTY
5.
PEACE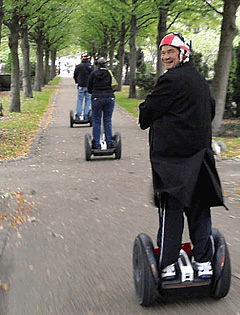 PHOTO CAPTURE
Let's See You At Your Finest. Share Your License, Passport, Or Any Other Publicly Humiliating Photo.
Big head and bigger helmet = public humiliation
ESTs
What is the weirdest thing you have ever eaten? Did you like it?
A grasshopper (in the South African homelands). And NO.
What is the dumbest thing you've ever done?
Accidentally erased EVERYTHING from the family computer. Still living that one down.
What is the scariest thing you can imagine?
Being late for a Gaither concert — I actually have nightmares about that.
What is the strangest thing you believed as a child?
That Jesus would come back on New Year's Eve.
MY CELEBRITY DOPPELGÄNGER
Which Celebrity Do People Say You Resemble?
Used to be
Patrick Swayze
; lately I've been getting
Dennis Miller
a lot.
I HAD NO IDEA
Tell Us Five Random Facts About Yourself.
1.
I've been baptized four times.
2.
My knees are shot.
3.
Sang my first solo when I was 3.
4.
I watch true crime shows A LOT.
5.
I never sing around the house.
MORE ABOUT YOU
What is the best advice you would give your 16-year-old self?
Slow down, enjoy life right where you are. You'll get there.
What superpower would you like to have?
Flying. Also, David Phelps' high notes.
If company were coming and you had to cook, what would you make?
Egg sandwiches
Did you have a childhood nickname? How did you get it?
"Taffy"—some kid started calling me that in 2nd grade.Thank God it didn't last very long!
If a movie were made about your life, what would it be called and who would play you?
From Here to Eternity
. Meryl Streep — she can play anything.
What popular notion do you think the world has most wrong?
The Kardashians
When you are on the road, what is your favorite way to spend a day?
Sleep in, leisurely morning, having time to actually sit and talk with Tori.
If you joined the circus, which job would you want and why?
I'd like to be shot out of a cannon. Just to say I had.