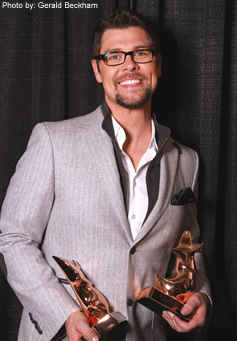 The 43rd annual GMA Dove Awards celebrated another great year in Gospel music at the historic Fox Theatre in Atlanta, Georgia, and the event will be televised on Tuesday, April 24th, 2012 at 8 & 10 p.m. (EST) on GMC TV. The night featured live performances by Jason Crabb, Natalie Grant, Jamie-Grace, Kari Jobe, and The Isaacs. Hosted by Emmy-nominated comedienne Chonda Pierce and David Mann of Tyler Perry's Meet the Browns and Madea fame, the awards show featured plenty of humor and comedy, blended with high- impact performances. Grammy winners Mary Mary and Kirk Franklin took the stage, along with Angie Stone, Yolanda Adams, Ricky Skaggs, Karen Peck, Jaci Velasquez, and Tamela Mann.
Some of your favorite Southern Gospel artists were excited to carry home the coveted trophies, including
Jason Crabb
, who won both Male Vocalist of the Year
and Artist of the Year! The gregarious singer was overwhelmed, as he describes on Twitter:
"
I'm speechless. I really don't have the words to say. I'm an ole Kentucky boy with some big dreams...
"
Jason is featured in USA Today's coverage of the Dove Awards, found
HERE
.
And here's a great video featuring clips of Jason's performance from Jason Crabb Live!
The Song Lives On
, (which is available for purchase
HERE
).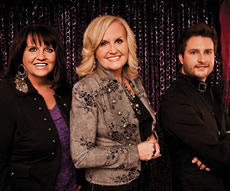 Karen Peck and New River
also won big, garnering awards for Southern Gospel Album of the Year (
Reach Out
) and Country Recorded Song of the Year ("Good Things are Happening"). It's hard to believe, but these were the first Dove Awards ever for the group. Way to go, KPNR! Some of Karen's thoughts throughout the night:
"
Rehearsing at the Fox for Dove Awards! So far, I haven't gotten thru one time without missing my words! Thanks for praying hard!!:)
"
"
My heart is so blessed:) So thankful to the GMA Dove Awards for Southern Gospel Album (Reach Out)& Country Song ('Good Things Are Happening')!
"
"
We're living proof that some things just don't happen overnight.
"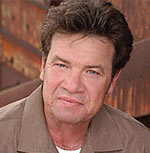 Another highlight of the evening was the tribute to music industry veteran
Russ Taff
, featuring performances by Jason Crabb, Wess Morgan and Donnie McClurkin singing a medley of hits including "Ain't No Grave" and "We Will Stand." Russ had some butterflies before the show, as he tweeted this:
"
On my way to the Dove awards in Atlanta new album up for 3 Dove awards they are giving me a lifetime achievement award. Lord, I'm nervous.
"
But during the show, he shared some great advice for up-and-coming Christian artists, as tweeted by @GMADoveAwards: "
Be yourself. Fight for yourself.
" [
view picture
]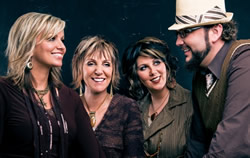 The Isaacs
and The Rambos both had reason to celebrate, as Dottie Rambo's song "Mama's Teaching Angels How to Sing," performed by the Isaacs on
Naturally
, won Bluegrass Recorded Song of the Year.
Dottie's long-time manager, Larry Ferguson, tweeted his reaction: "
Dottie Rambo and The Isaacs won a Dove Award for 'Mama's Teaching Angels How To Sing.' Even in death she still wins her accolades.
"
The Isaacs enjoyed the whole evening and documented some of it with photos, as you can see: "
Back stage ....just waiting our turn. This place is gorgeous! It's gonna be a great show!
"
"
How cool. We even have a sign in our dressing room door!! Awww
" [
view picture
]
"
Yayee…We got Dove award for BG Song of year 'Mama's Teaching Angels how to sing'. What an honor!
" [
view picture
]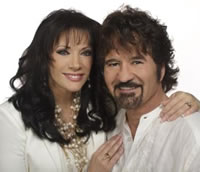 Reba Rambo-McGuire and Dony McGuire
were also excited that Rambo-McGuire won Bluegrass Album of the Year for
Grassroots Rambos
and tweeted their excitement over the evening's events.
"
YAY! Praise GOD! RT @GMADoveAwards: Congrats on Bluegrass Album of the Year - 'Grassroots Rambos' by @RamboMcGuire and Dony McGuire!
"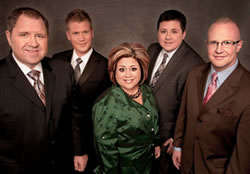 The Perrys
were honored to win their first Dove Award, Southern Gospel Recorded Song of the Year, for "Celebrate Me Home" (
Blue Skies Coming
) and were just a little excited about it!
"
The Perry's have just won their first @GMADoveAwards with SG Song of the Year, Celebrate Me Home!!!! Praise to the Father!!!
"
Joseph Habedank added: "
Honored 2 win @GMADoveAwards 4 SG Song Of The Year "Celebrate Me Home" & congrats to buddy @JasonCrabbMusic SG is getting back 2 the Dove's!
"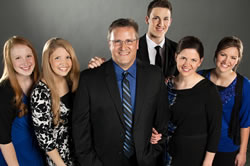 The Collingsworth Family
was thankful to win Long Form Music Video of the Year for the
Fear Not Tomorrow DVD
, and Courtney Collingsworth Metz shared her joy on Twitter:
"
Overwhelmed with all the sweet comments about our Dove! Thanks to every single one of you! Wish I could reply to all of ya!
"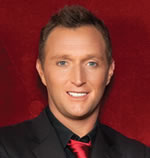 Doug Anderson
from Ernie Haase & Signature Sound snagged Country Album of the Year for his solo album on Stow Town Records,
Dreamin' Wide Awake
, and he tweeted his gratitude:
"
Thx to Stow Town Records for taking a shot with me. Thank God for Amazing friends who happen to be Amazing writers. I'm humbled and happy.
"
For a complete list of Dove Award winners, click
HERE.




For more articles featuring the Dove Awards, click here.


(Top photo of Jason Crabb by: Rick Diamond/Getty Images for Gospel Music Association)