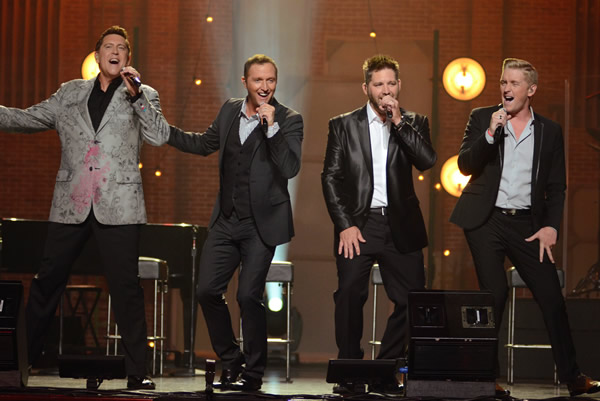 Ernie Haase & Signature Sound talk about the people in their lives that have made an impact on them.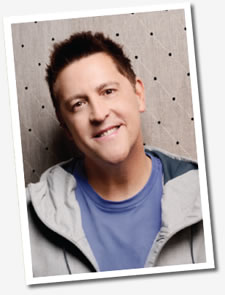 ERNIE HAASE
Recently, my dad (Ray Haase) and I sat down and chatted man-to-man. It's never been hard to chat about work, sports, the Bible or politics, but this chat was different; it was special. Alone together, I shared from my heart about how much he meant to me. I reflected on his work ethic and the sacrifices he made for the whole family. I told him I was about to record a Christmas video and that if he wanted me to sing a favorite song, I'd be happy to do that for him and for Mom. Pop is a tough man. He still gets up at 4:00 a.m., hits the gym and then is the first to work. So, for him to be "soft" took me by surprise. He said, "Sing 'My Life Was Changed By a Baby Boy.' I love that song." He looked down and paused a bit, then looked at me with a tear in his eye and said, "You know, my life was changed by a baby boy. You, Ernie." He went on to tell me a story that I had never heard. He said, "I was a young and wild 18-year-old kid the day you were born. When I walked into that room and saw you for the first time, you looked right at me and smiled. I knew then and there I had to grow up. I told your momma that I was going to stop the things I was doing and start going to church and be a dad to you. So, Ernie, I did give my life to Jesus, but my life was literally changed by a baby boy…YOU!" That special day, when I heard my earthly father tell me his life was changed by a baby boy, I can't help but believe my Heavenly Father smiled and said, "Now that's what it's all about."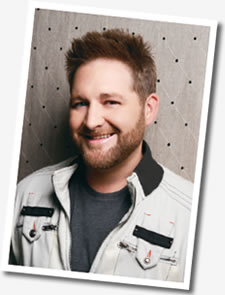 PAUL HARKEY
My mother, Donita Harkey, drove me six hours to Fort Worth when I was 15 to my fi rst Southern Gospel concert — the 1995 Gaither Homecoming Texas Style. She and Dad raised me in the church, around hymns and such, but I'd never been exposed to that world. She thought I might be interested in it because I liked to sing. It was a two-day event with two concerts per day — four-and five-hour concerts. And I … Could. Not. Get. Enough. I met Ernie's father-in-law, George Younce, and I met J.D. Sumner and my mind was blown. Sitting in the car going home, I asked my mom if she thought I could ever sing in a group like that. She said I could, and we prayed right there. Now I am a world-traveling member of Ernie Haase & Signature Sound. Because of my mom.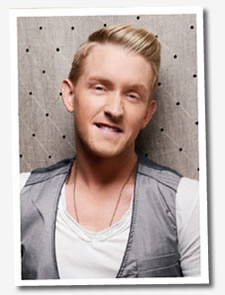 DEVIN MCGLAMERY
My brother-in-law, Anthony Braswell, is a pastor in Raleigh. He is constantly calling and texting and tweeting me. We have that relationship where I can talk to him as a guy, not a pastor— and to him, I'm not a singer, I'm Devin. He's a person in my life I can trust to call me out on my junk, and make sure I'm doing OK and check in on me. On the professional side, our friends at Provident Distribution, especially Carol Roundtree and Randy Davis, have been such an encouragement to us and believe in what we're doing. And not just for Signature Sound, but also for our solo projects on Stowtown Records. And then there's my friend, Dusty Wells (Word Records), who contacts me every few days to say, "I'm prayin' for you" or "I believe in you" or "God's got great plans for you." I am so blessed to have him and the others lifting me up.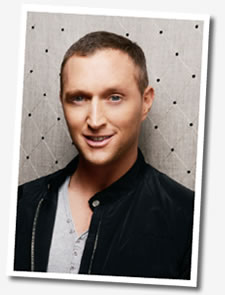 DOUG ANDERSON
My dad, Steve Anderson, has got to be that guy. He's the guy who has inspired me — he is my hero. He grew up in a very poor farming family, but pursued his love for electronics and turned that into a successful career. His upbringing didn't include a lot of affection, so he determined he would do that for me. He made sure when I woke up in the morning there was always something for me to read — on the bathroom door there'd be a scripture he read the night before, or something positive like "I believe in you" or "Hey, I love you" or if I had a test or a ballgame, "You can do it no matter what." I cannot overestimate the value of that stuff. And all these years later I go back to that. Every day. Y'know, I stand 6'2" and my dad is 5'8" and I'm here to tell you that he is a giant to me.