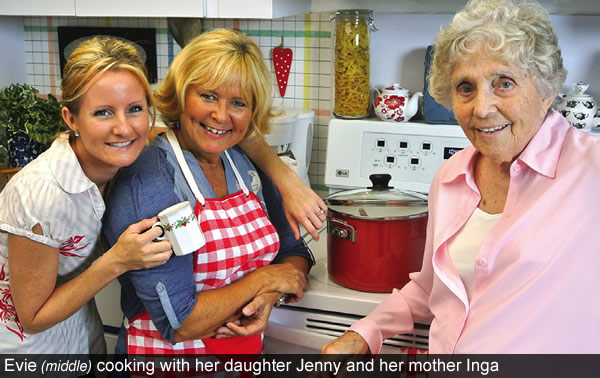 Our family is mighty proud of our Scandinavian roots. Back in the mid-'50s just prior to my birth, my parents and brother emigrated to the United States from Norway. So I'm a native-born American, yet still very "Norsk." Imagine the shock when I became a bit of a traitor marrying my husband Pelle, a SWEDE! (Yes, miracles still happen and we're getting along quite well after 34 years!) We spoke Swedish and Norwegian in our home so our two children have learned the languages as well as the culture and foods.
This recipe is for risgrøt, a Norwegian rice porridge staple best known as an appetizer preceding the smørgåsbord on Christmas Eve. Tradition has it that the host hides a blanched almond in the serving dish, and whoever is lucky enough to find that nut in their bowl receives a gift — usually chocolate, in our house. My 87-year-old mamma, Inge, says that during the war this dish was often served on Saturdays for dinner. To this day, as I travel and tour in Norway, many churches open their café for risgrøt on Saturdays as well. It's comfort food on steroids. Carb City! Have fun with the recipe and I hope you enjoy a little taste of Norway!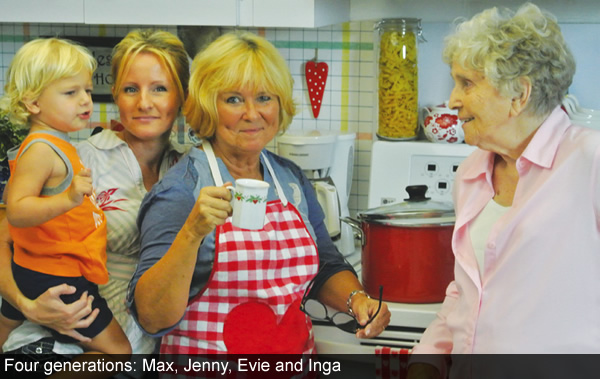 Risgrøt
Ingredients
• 2 cups water
• 4 cups whole milk
• 1 cup long-grain white rice
• ½ teaspoon salt
• 2 tablespoons butter
• FOR SUGAR MIXTURE: 1 teaspoon cinnamon to 1 cup sugar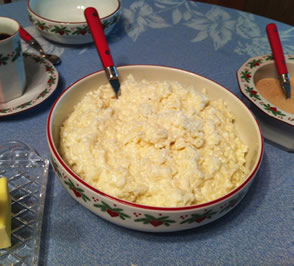 Directions
Bring water to a rolling boil in a heavy pot. Add rice and salt to the boiling water, letting it simmer on medium heat, covered, for about 10 minutes or until most of the water has been absorbed by the rice. Pour in all the milk, bringing it back to a boil on medium to high heat, stirring continually. Be sure to "babysit" the pot, since milk has a tendency to burn before you know it. Let the rice slowly (and carefully!) cook in the milk, partially covered, for about 40–45 minutes, until the porridge thickens. The risgrøt is ready when most of the milk is absorbed. Add another pinch of salt, and blend. The entire prep will take about one hour, depending on your pot. Serve warm, with the sugar/cinnamon mixture sprinkled on top. Add a smør øye or "butter eye" in the center of your plate or bowl when serving, if you like.
Enjoy!