June 24, 2013 {Ripley Mississippi}
Broadcast Music, Inc
. awarded this past year's top-played songs on Christian radio at the 2013 BMI Christian Awards Ceremony. Acclaimed songwriter
Gerald Crabb
received BMI's prestigious
Southern Gospel Performance Award
for "Sometimes I Cry", performed by Jason Crabb, published by Christian Taylor Music, Gerald Crabb Songs. The ceremony, held June 18 at the BMI Nashville headquarters, recognized the songwriters and publishers of the past year's most performed Christian music on U.S. radio including: Christian rock, contemporary Christian, inspirational, southern gospel and urban gospel songs.
This year's accolade is the eighth BMI Performance Award Crabb has received. In 2002, he was also awarded as the BMI Songwriter of the Year and Publisher of the Year. "It's always an honor to win an award of any kind, especially a BMI Performance Award," Crabb stated. "These awards are not voted on; they are given based on how many times the song was played in that period. I am very grateful to Jason for recording 'Sometimes I Cry.' He put his heart and soul into singing it. I am also grateful to all of the people who bought it and requested it. Most of all, I thank the Lord for giving me a song that speaks to ministry. I am a blessed man."
Many other songwriter peers and friends of Gerald Crabb were honored during the ceremony including Carroll McGruder, Songwriter of the Year, as well as Joel Lindsey and Wayne Haun for "Love Came Calling." For a complete listing of this year's recipients, visit:
www.bmi.com
.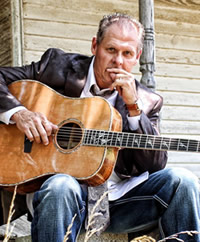 About Gerald Crabb:
Born in Rosine, Kentucky, Gerald Crabb was singing by age 5, playing guitar by age 11 and preaching by age 16. During Gerald's career, he has written over 400 songs with 22 of those claiming the number one spot nationally. From Jan. 1998-Dec. 2006, one or more of his songs held the number one position on the national southern gospel chart for 37 months out of a 107-month period.
This singer, songwriter and preacher has appeared on the Gaither Videos, TBN, The 700 Club, the INSP, CMT & GAC. He has also performed at Carnegie Hall, The Grand Ole Opry, The Ryman Auditorium, Red Rocks Colorado, and The Brooklyn Tabernacle. Crabb has also received numerous accolades, awards, honors and awards during his career span including multiple Songwriter of the Year awards as well as the 2011 Dove Award for Songwriter of the Year and Song of the Year for "Sometimes I Cry."
Crabb is known for numerous hit songs performed by the Crabb Family including, "Through the Fire" and has also had many artists and groups to record his music including Randy Travis, Marie Osmond, Marty Raybon, Larry Sparks, Jason Crabb, the Gaither Vocal Band, the Brooklyn Tabernacle Choir, Donny McClurkin, Karen Peck, the Talley Trio, the Hoppers, and many others.
Crabb performs and ministers at concerts, events, camp meetings and revivals throughout the year and he also offers songwriting workshops, music business classes and record production services. For more information on Gerald Crabb, visit
geraldcrabb.net
. Connect with Gerald on Facebook at
facebook.com/geraldcrabbmusic
.
For more information about BMI, visit bmi.com.