The sixth generation in his family to be in ministry,
Matthew Hagee
is Executive Pastor of Cornerstone Church in San Antonio, as well as the tenor singer and a founding member of the Canton Junction quartet. We caught up with him recently and chatted about his young family, Canton Junction's latest album, and his passion for sharing the gospel.
Homecoming Magazine:
You grew up in Texas, correct?
Matthew Hagee:
Yes, I was born and raised in San Antonio.
HC:
How has growing up in Texas played a role in shaping who you are?
Matt:
The culture of Texas is a very independent … bold is another big Texas word, kind of a mindset, and I would certainly say that those ingredients are just about in every aspect of most things in my life. I'm not one for being timid. If you don't like the direction I'm headed and I think that's where I'm supposed to be going, guess what? (
laughing
)
HC:
Who were your musical influences as you were growing up?
Matt:
Personally, the individual who had the most influence over me in a lot of things is certainly my dad. Stylistically, Larnelle Harris and Terry Franklin, as far as gospel singers, are two people that I've always held just a tremendous amount of admiration for. At different times I've laid in bed and prayed to God, "Make me like them." He has yet to honor the request! (
laughs
).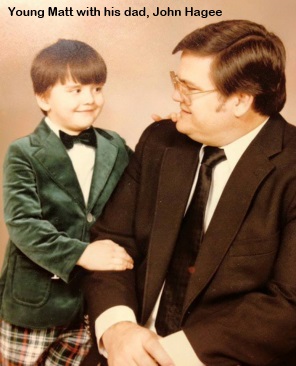 But they are certainly at the top of my musical influence list, and then I've always had deep admiration for people who are just gifted and talented, and so I don't know that those three people make an exhaustive list. I could talk to you all day about a lot of artists that most might think I'd never even have listened to, but there certainly are people who I think have a gift that God gave them and you have to admire it when you find it.
HC:
Definitely. Do you play instruments?
Matt:
I do; I play some piano and some guitar and some saxophone, but because I do not do any of those three to a level that I would feel competent demonstrating, I just tell people I sing a lot better than I play. But on a back porch, I can pick along with the best of 'em.
HC:
Good deal. Now, how did you meet Kendal?
Matt:
I met my wife here at church in our Sunday school class. She came to San Antonio to attend the university, and I left San Antonio to go to Oral Roberts University, and when I graduated, she had just recently finished her education and started coming to our church, and there she was sitting in the middle of Sunday school class.
HC:
And you have been married how long?
Matt:
We have been married 12 years.
HC:
And you have four children ... how old are they now?
Matt:
Hannah Rose is 10, John William is 8, Joel Charles is 5, and Madison Katherine is 2.
HC:
When you're kicking back at home, how do you like to spend time with the family?
Matt:
You know, we do a lot of stuff together, a lot of stuff outdoors. We have horses, and the kids like to ride, so we spend a lot of time doing that. They are also at that Little League stage in their life, so between baseball, softball and tee-ball, I might as well have my mail forwarded to the Little League field. That way, I can stay current on my bills! It's that chaotic time of practices and projects and school plays, and all the wonderful things that go with raising a bunch of little kids.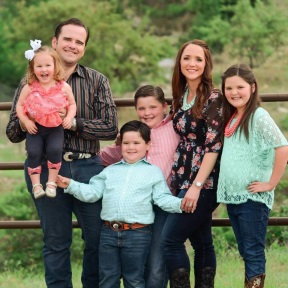 HC:
Of course, I know you grew up singing with your family, the Hagees, and now with Canton Junction. Tell me how Canton Junction came to be.
Matt:
You know, the name Canton Junction means "when good things come together." At least, that's how we've self-defined it. That's really how the quartet originated; we began because we had need for a special music song for a Sunday service. The scheduled special music canceled at the last minute, and in an effort to throw something together quickly, myself, Aaron Crabb and Michael Sykes decided that we would put together a trio. Well, it was something that, without a whole lot of prep or planning, really went off exceptionally well, and we thought you know what? We shouldn't ignore how good that went; we might want to do something more with it.
A few days later, Aaron and Michael were part of a Gaither production honoring Billy Graham, and it just so happened that Tim Duncan was there. One thing led to another in conversation, and we found out that he would be willing to sing with us if the opportunity arose, so we said, "Come down here to San Antonio, and just for fun, let's spend a day around the piano and see if it feels as good as we think it does or if it just makes for a nice day of music and lunch and then we'll go home." By the end of the day, we decided we had to figure out what to call ourselves, so Canton Junction was born!
HC:
How is the new blend, since Aaron and Michael have left and Casey Rivers and Ryan Seaton have joined?
Matt:
You know, Ryan and Casey are remarkably talented individuals and in their own right, very diverse as singers. Every time we've had the opportunity to get together and sing, it still takes me by surprise how versatile this set of four singers is. With Ryan's traditional quartet kind of style, we can accomplish a lot in the genre of what people would consider to be quartet music. At the same time, Casey's got a whole lot of modern country and commercial sound to him that gives us a totally different angle of approach on certain songs that if we were strictly trying to be a traditional gospel quartet, we would have to ignore. For me, personally, there's a lot of excitement when I sit down, scratch my head and say, "Yeah, we could do that, and oh, we can do that, too, and oh my goodness, we could even do that!" So there are a lot of good things in our future.
HC:
What are a couple of high points you've experienced so far with Canton Junction?
Matt:
We've had a lot of really marvelous moments. I think, for me, the best experience with the quartet happens in different points of a program when you realize that you are really touching the lives of the individuals that you're singing to. There's certainly a great deal of entertainment value in the music we sing, and that's a marvelous part of it, but there comes a moment when you feel the room transition. The music is part of an atmosphere in which God is doing something, and if you really understand how important that is, it's a humbling, humbling that He's chosen to visit wherever you happen to be on the earth and honor what you're doing to bless those who are hearing it. That, to me, is when—not to be self-promoting or cliché—but Canton Junction, "good things come together."

HC:
What can someone expect when they come to a Canton Junction performance?
Matt:
We are going to do everything we can to give you the opportunity to escape whatever is bothering you in that moment in your life and recognize that God's still on His throne and everything's gonna be alright. It may be by clapping your hands together to a really good beat and enjoying the rhythm of a great song, or it may be in lifting your hands in an atmosphere of praise, or it may be just in that simple, quiet moment that a familiar ballad reminds you that God still has a great plan for your life. Our main purpose and goal is to express His love through the music we like to sing.
HC:
That's great. Now, is there a band that travels with you?
Matt:
We go out with a really great set of musicians. A couple of the principals in our band are Garry Jones and Justin Ellis, both of whom work here at the church as part of our full-time staff. They will set up a band with lead guitar, bass guitar, drummer, piano and organ, and it's like five gallons of gas and one match! It's pretty explosive when they come together.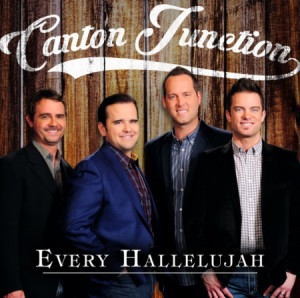 HC:
For the new album,
Every Hallelujah
, will you talk a little about the song selection process?
Matt:
We wanted to make sure every song had a solid message that was going to help people who are listening to it, but the surprising outcome, I guess, of the song list is that when we began putting all the tracks together we thought, man, there's just a wide array of music here. There's some pretty contemporary stuff … as a matter of fact, the first single, "Weep No More," was chosen by the film company that produced the
Four Blood Moons
film from Pastor's [John Hagee's] book by the same title.
It was picked as the theme song for the film's soundtrack because the message certainly fit the message of the movie. Without intent, we had just recorded it, but when they heard it, they were like, "That's our song." So you have that kind of cutting-edge, contemporary song on the project, as well as "When He was on the cross, I was on His mind," which is obviously a familiar gospel favorite for anybody who enjoys quartet music.
What we've experienced when we've worked this song list in front of an audience is that it doesn't really matter how many people are in the room. At the end of the program, everyone in the room is going to get touched at some point, and that's really a very special feeling. You don't often get that opportunity when you know that this song is going to reach somebody that hasn't been touched yet.
Garry Jones produced this record, and he and I were talking about how, in His own divine way, God kind of put this set list together for us because we couldn't have planned that if we tried real hard on purpose. (
laughs
)
HC :
I haven't yet heard all the songs, but the harmony and chord progressions on "Weep No More" are just beautiful.
Matt:
I describe that one as "Bon Jovi meets Bill Gaither."
HC:
(
laughing
) I like that! What are a couple of your other favorites from the album, and why do you connect with them?
Matt:
One song that has really gripped me at different times, in different ways, is "Moments Like These." The simple chorus is F
aith was made for moments like these/ When God knows what you can't see/ And you don't understand and you choose to believe/ Faith was made for moments like these.
It's so well written, because it speaks to that issue in such a general way. It doesn't matter who you are, it doesn't matter what you happen to be going through … if you're at that particular moment when you don't understand what God's doing and you simply say, "God, I don't understand it, but I'm going to choose to believe you anyway," then you get the affirmation that you need. In my personal experience, I've seldom come across a song for which you cannot eliminate anybody from the roster.
HC:
True! OK, one more question … what is your personal mission? This can be as a musician, as a pastor, or however you'd like to answer that.
Matt:
My personal mission is to honor those who have come before me—for them to recognize that everything that they did to make a way for me is being utilized to its utmost, and to encourage those who are going to come after me that if somebody such as myself could do it, then they can, too.
Click here for our interview with Canton Junction's bass singer, Tim Duncan!