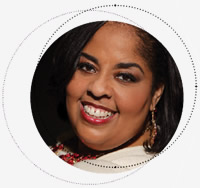 Angie Primm
Music works as a "lifter" for me. No other substance needed! During my devotions, familiar gospel music is played as my backdrop. It must be familiar in that it doesn't distract me with words that I'm not familiar with, thus causing my thoughts to travel elsewhere. When it's familiar, I already know what it's going to say and do, and this allows me to focus on the Word of God at hand. It works! The atmosphere of my home is set by music!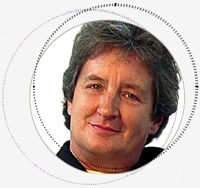 Woody Wright
Growing up in the church, I have great recall of hymns and convention-style songs. What fun I had being what I called the "stunt singer" who provided vocals for the recording studio band for dozens of the Homecoming videos. Ben Speer and Bill Gaither could pull out very few hymns, convention-style songs or Southern Gospel classics that I was not familiar with. In East Tennessee where I grew up, it was not uncommon to be called to the choir loft to help sing, even if you were a visitor. It was normal fare for the pastor or song leader to call on several members of the congregation to choose a song to lead. It is safe to say that I have heard hundreds of sermons in my lifetime, and I can remember only small parts of a few of them. The songs, on the other hand, are etched into my memory like a message written in rock. My theological position and statement of faith were more influenced by the strong messages of church music than any of the fine preaching I ever heard. So today, as I write new songs, it is my prayer that my rhyme and rhythm will stand the test of biblical theology and music theory. It is exciting to think that a personal experience I have had, strategically placed into words and music, could possibly encourage someone to have Faith, believe in Hope, and trust in the power of Love!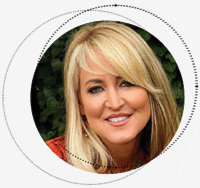 Lisa Daggs
Music has always played a HUGE role in my life. From my childhood, I remember the days of listening to my parents' LPs, which included Dusty Springfield, John Gary, Andy Williams, Henry Mancini, Frank Sinatra and Tony Bennett. Later on, more Christian artists became a part of the collection with songs by such performers as Ralph Carmichael and, as I grew older, the bands that came out of Calvary Chapel of Costa Mesa were some of my favorites.
As I've continued in music ministry over these last 24-plus years, I find that for my quiet time, my spiritual growth, I prefer songs without any lyrics. Those songs serve me better and usher me into an atmosphere of worship, reflection and meditation. Because of the busy-ness in my head, the songs with lyrics usually keep my mind stuck on "go" singing every word, in every song … instead of focusing on the heartbeat of Christ and what it is He is trying to convey to me.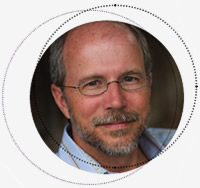 Buddy Greene
Oh, of course music plays a role in my spiritual life! Music is one of my focal practices. Like spiritual reading, for example, or engaging with nature somehow, whenever I play music it focuses me on the thing that brings me great joy. I feel my connection to the God who gave me my gift. It helps me express what I want to express more than any other way I know to do it! It's been a great gift to me—because it's given me my voice. My vocation is my avocation.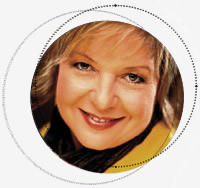 Sheri Easter
I tell folks that there is nothing like growing up in a house filled with music. My mama would be cooking and during the "wait time" would walk into the den and start to play Fats Domino or Jerry Lee Lewis, just for fun. She always played at Christmas and we'd sing songs around the piano. When Jeff and I married and began to perform songs together, we would go up to Mama's to "rehearse" because we didn't have a piano of our own. Right now in our den, we have a piano and a guitar on a stand beside it and at least once every couple of weeks, someone either sits down at the piano or picks up the guitar. Music is healing; it lifts and encourages and it's so tightly connected to our memories that just a few bars of a song will carry you to another place and another time. I remember vividly being in my laundry room in the early '90s and I started singing a new song that I was thinking about recording, "Praise His Name." The lyrics said, "When everything falls apart, praise His name. When you have a broken heart, just raise your hands and say, 'Lord, you're all I need, you're everything to me' and He'll take the pain away." I put down the laundry, raised both hands and began to cry. The song moved me and I knew it would move others. It's probably our most well-known song out of an almost 30-year career.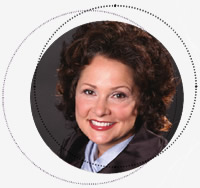 Allison Speer
As a visual artist, I find that music facilitates the creative process in me. I often feel the "creative itch" within, but have a hard time discerning the direction of the art I am desiring to engage in. Listening to music clarifies the stream of passion I draw from to create design and form. It clears my mind of all the stresses of processing thought. When listening to music I find that I am instantly brought into the present moment. When that happens, I instantly commune with God without regrets from my past or dismay at my future. Being fully in the present moment then causes me to worship God fully. One of my favorite pieces to listen to while painting or sculpting is Amy Grant's recording of "Agnus Dei" written by Michael W. Smith. I also enjoy Michael W. Smith's instrumental recordings
Freedom
and
Glory
.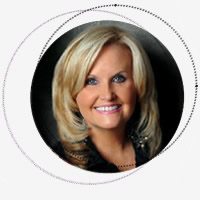 Karen Peck
As with the air that I breathe, music is just as important to me in my spiritual walk with God. Music is my "friend." It makes me happy. When I'm sad, it comforts me. When I'm fearful, it calms me. When I'm weak, it strengthens me. When I'm distraught, it gives me hope. When I'm stubborn, it brings surrender. Many times when I pray, a song will come to my mind and I will sing to Him. It is in those precious intimate moments that I feel the Lord's presence and His anointing.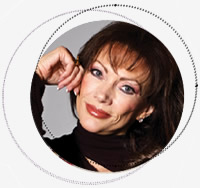 Reba Rambo-McGuire
I find myself singing and meditating on the song "In Good Hands" that Dony and I wrote with Bill and Gloria. It seems as if lately there have been so many situations with loved ones and friends that are heart-wrenching and beyond words. My dear friend Sharon's recent diagnosis of ALS (Lou Gehrig's) has been devastating. To watch this brilliant, articulate, faith-filled woman struggle to speak or simply swallow has pressed this church family to our knees. I admit I've had more than one middle-of-the-night conversation with Father where I've had many more questions than answers. I find myself in the place my friend and author Tommy Tenney calls, "Trusting God … even when you can't trace Him." Perhaps trust is the highest realm of faith. As Mama Dottie often said, "Trusting God … even when He ain't acting right." It seems my final act these days in that familiar prayer closet is to take situations and someone like precious Sharon and lift them up to our gracious Lord, who sees the end from the beginning. I visualize visualize them cradled in His love and care. I exit singing, "In Good Hands, in Good Hands, in the Hands of Jesus. Winds may blow but this I know—we're in the Good, Good Hands of Jesus!"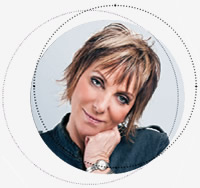 Lily Isaacs
Being a performer and singer most of my life, I must say I am not easily moved by many songs. I enjoy music, and especially gospel music, because it is uplifting to my spirit and soul. I am a lyrics kind of person. I do like pretty, catchy melodies, but lyrics are what really get to me. There is one particular time where I know God got my attention with a song.
It was 1992.We had just moved from Morrow, Ohio, to LaFollette, Tenn., and life was really busy. Somehow in the craziness of life, my marriage of 22 years was falling apart. It seemed to be spiraling downward in spite of all we could do! My kids were all grown and Ben was in college. Sonya was starting college and Becky was a senior in high school. Ben and Sonya made one last trip back to Ohio to close out some lastminute things with schools and business that had to be done in person. It was a quick, one-day trip that took all day. I was at home and getting ready to prepare supper. I'm not sure what Becky was doing at the time or what my husband was doing, either. My heart was so heavy. I believe my husband and I had a big argument that day. I was much in prayer, trying to stay positive, but my heart was so heavy. Sonya and Ben arrived home that night and stopped me in the kitchen and said, "Mom, listen to this song we wrote on the way back from Ohio!" They were so excited and I was ready to listen. They took out a small piece of paper and began singing these words:
It hasn't been a bed of roses, since
I've started on my way
And Lord, You know I'm not complaining,
But there's just something I should say,
For I've reached desperation and
I've stumbled since my start,
I've grown weary through the years,
Now I'm crying bitter tears, from
the depths of my heart.
As they continued to sing the rest of the song to me, I cried. I said to my own children, "How did you know what was in my heart today?" So needless to say, that has been one of my favorite songs of all time. God touched me through this song that was written by my own kids and I heard it for the very first time when I needed it the most. To this day when we sing it, "From the Depths of My Heart" moves me like no other song I've ever heard.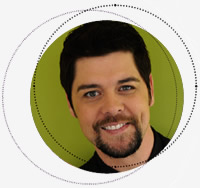 Jason Crabb
When Jesus called his disciples, He used things that they were familiar with—like when he called Peter, he used fishing. Well, music was always something that I was interested in, so I know He used that to hook me and get me interested. God used music during some of the toughest years of my life. Music was the thing that pulled me close to God. If it hadn't been for music, I know I would not be doing what I do today. I was in a rebellious point in my life and music pulled me back to Christ. Now, it's a humbling experience that God is using me through music to pull others to Him.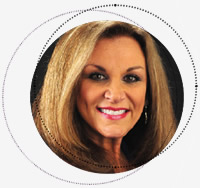 Kelly Nelon Clark
Our family has always been so involved with music. It was not just a part of our road life, but it followed us at home, too. You might say we were obsessed. Many nights were spent listening and talking about new songs. I can't remember a night at home when my father wasn't on the phone booking dates, talking to a writer or dealing with bus issues. It all seemed very normal to me, because that's all I knew. Saying all that, I found it hard when I had to come off the road when having my first child, Amber. My family was on the road and I was left at home. I did everything I could think of to get her to make her appearance. I walked the zoo over and even put castor oil in orange juice and drank it. Still no Amber. It sounds silly, I know, but I was so lonely being there by myself. I remember dragging my very pregnant self out of bed to go to church on Sunday alone. I sat there and listened to the music and it made me feel at home. The final song by the choir was "Oh For A Thousand Tongues." It was our current single written by David Binion. It was the song that I was featured on. I couldn't believe it. It was as if God had sent me the song to let me know He had not forgotten me, and that I was not alone. He loved me and I just needed to know that! As the congregation joined in, I sang at the top of my lungs with tears that washed my despair all away. By the way, Amber was born the following Tuesday, and I was back on the road 10 days later. "Just as it should be," she says with a smile!