Over the years, the Lord has given me poems sparked by various occasions — communion, a special song, a sermon and so forth. As Thanksgiving was approaching and our family was preparing for our annual dinner together, I began thinking about how we usually share what we are thankful for. This particular year, I believe the Lord inspired me to write this poem to show our ultimate reason to be thankful — the sacrifice of Jesus, our Savior.
HAPPY THANKSGIVING

It is with prayer and thanksgiving
That this table is set
For family we have
And friends we have met.

It started with Pilgrims

A long time ago
Whose courage we study
Whose hardships we know.

Because of their faith

In OUR one true God
And their desire to worship
They took what they had

And came to a new land

It meant crossing the sea
Suffering great hardships
But at last they were free.

The freedoms we now have

Which many hold dear
Harken back to the Pilgrims
In that memorable year

However, on this day

As we pause and reflect
Our minds go back farther
Than some would expect.

We see one lonely pilgrim

And the path that He trod
The hardships He suffered
To bring us to God.

The freedom that He brought

We cannot even measure
But on this day at this time
It is something I treasure

And so, yes, I'm thankful

For all that I have
But I'm ETERNALLY grateful
For where I WILL live!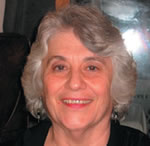 — NILA PATTERSON
Nashville, Tennessee