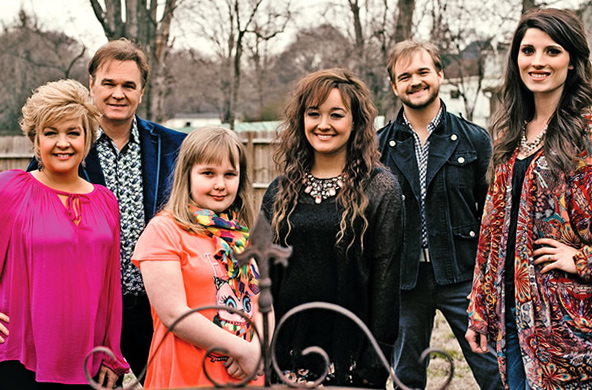 Jeff and Sheri Easter are the perfect interview choices for this particular edition of Homecoming, and not just because of their last name. This is indeed the season when we celebrate new life and new beginnings — and there's been a whole lot of that going on down in tiny Lincolnton, Georgia, where on the very last day of 2015, Jeff and Sheri's first grandchild, Miles Lewis Easter, came into the world. Needless to say, young Miles is our first topic of conversation.
"Madison and Shannon came off the road last February to concentrate on their music," Sheri begins. "And then, ta-da, they found out they were expecting." Jeff and Sheri were thrilled, but unfortunately they were on the road when Shannon went into labor. "We were in Pennsylvania," Sheri explains. "Shannon was texting us all through her labor, and they put us on speakerphone in the hospital room. We could hear her talking, and then all of a sudden the nurse was saying, 'LOOK, LOOK, LOOK!' And there was Miles." Sheri's voice breaks a little, and Jeff says, "It just changed our world. I've got video of Sheri seeing that little boy for the first time when we got home and I'll tell you what, that's the joy of the Lord right there!"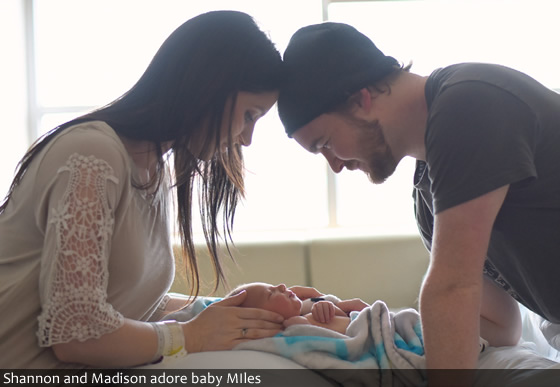 "It feels exactly like having your own, but without all the tough stuff that goes with pregnancy and delivery," Sheri laughs. "It's crazy. I mean, literally when they put him in my arms, it felt like we already knew each other, like he belonged to me. Pure, uncomplicated joy is the best way to describe it. So natural that you don't have to even think about it."
Jeff reports proudly that "Madison has been the perfect daddy. He's such a great help to Shannon, just doing whatever needs to be done." Sheri agrees. "I'll say this — Madison is a happy kid and he's funny, but he's a thinker and there's always kind of an overtone of seriousness with him. He gets it from me. Even though we like to laugh and have fun, even though we joke and smile a lot, there's still this seriousness in there. And I can honestly say, since he's been an adult there are only two times I have ever seen him this empty of stress, this empty of care, with complete and utter happiness written all over him — and that was on his wedding day, and on the day this child was born. It's just the coolest thing to watch! You know how you always want the best for your kids? Well, the best I could ever wish for Madison is the look on his face when he holds his son."
The talk turns from the newest member of the family to some of the elder members. Sheri says her mama's health is about the same. Jeff tells me something funny his daddy said the other day. They both hail from well-known musical dynasties — the Lewis Family on Sheri's side, and the Easter Brothers on Jeff's — so the chances of Baby Miles being blessed with musical talent are pretty good. Jeff and Sheri know how demanding life on the road can be, so they work hard to manage their busy touring schedule without sacrificing family life.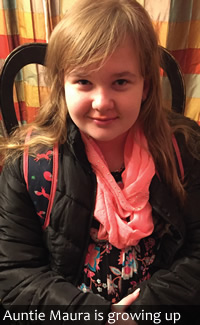 Though Madison and his sister Morgan have been performing with their parents since their early teens, they also grew up rooted deep in the small-town world of Lincolnton. The youngest Easter, 10-year-old Maura, attends public school and travels with her family on the weekends.
Spending so much time together in the close quarters of a tour bus is not everyone's idea of family fun, but Jeff and Sheri wouldn't have it any other way. They treasure the close bonds they have forged with each of their children, and their parenting style reflects that. "We had Madison, then five years later we had Morgan, then 12 years later, along came Maura," Sheri says. "So we have three very different, very individual kids. They're all funny, they have that in common, but any other spectrum you put them on, there is the Madison side at one end, and then at the total opposite end is the Morgan side, and Maura is right in the middle."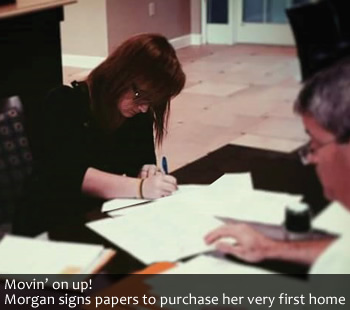 Sheri continues, "The most important thing Jeff and I have always wanted our kids to know is that we've given them a very safe place to put their hearts. When they were little and getting in trouble, I knew what they were up to so I'd ask a direct question like, 'Did you come in and take this and not put it back?' Morgan was always the one to give a quick answer, 'No, ma'am.' Madison was more like, 'Yeah, but I was gonna bring it back.' Madison will just be honest; he'll tell me things I don't even want to know! But when Morgan would give me a knee-jerk answer, I'd stop her and say, 'Whoa, whoa, whoa ... I'm gonna ask you one more time.' Then I'd rephrase the question in order to give her a safe place to say, 'Yes, ma'am, I did and I'm sorry.' Because sometimes the way you ask the question can set people up to not answer honestly, and we've all got to learn to be responsible enough to own up to our part. Jeff agrees. "She's always done that, and I think it's very healthy."
Luckily for the Easter kids, Jeff and Sheri have had a little experience in the area of respecting and balancing distinctly different personalities. "I tend to be more of an introvert," admits Sheri, "which makes it kind of humorous that God chose to put me on stage in front of thousands of people. It's not that I hate crowds or parties or being with people — I really don't. When we have our Lewis Family Homecoming event every year, I thoroughly enjoy myself, Jeff will tell you. I run around visiting with everybody like crazy, but when it's over I go into crash mode. I need to get away and just be quiet, so I can ponder over everything that happened. The kids are the same way, whereas Jeff the extrovert is always going 90 to nothing. We all come home and retreat to our corners and poor Jeff is left alone. He has to pick up the phone and call somebody to ponder with!"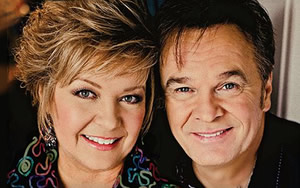 The Lewis/Easter family legacy is not just a musical one. Jeff and Sheri both gratefully acknowledge the godly examples set by their parents. Sheri says, "The first time I ever heard a preacher talk about my Heavenly Father, I grasped the idea very quickly because of my own daddy. He and Mama were both so loving and nurturing, and strong." Jeff says fondly, "Gaither likes to say, 'We serve a God with His arms wide open.' I understand that because of the way my daddy, James Easter, treated me when I hit rock bottom in my early 20s. He didn't judge me or point his finger; he just loved me unconditionally and waited for me to get it right." Sheri smiles and says, "We've always told our children that we know we're never going to be perfect parents, but our prayer is that we've loved you so well that it will cover our multitude of mistakes."