One more thing about loss.
(Can I assume you've read my interview earlier in this issue? If not,
click here
)
... Loss accumulates!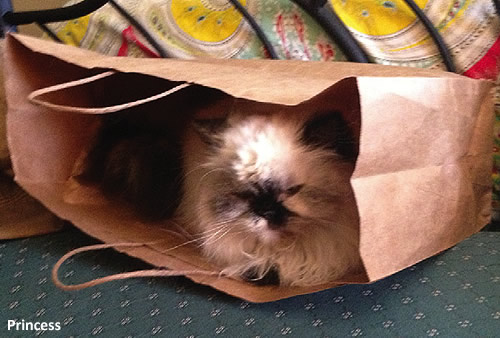 My most recent loss is that of Princess, whom you've met, and many of you have commented upon. You've told me of pets you have loved and lost, and you that the death of a pet causes you to revisit all other losses. One of my readers said, "It's the last straw!" Amen to that!
Nancy, in Pennsylvania, who has two photogenic black-and-white felines, (she sends me pictures) said, "It's not a cat (or dog), it's a friend; one who loves you unconditionally and sticks with you faithfully through all the other crummy stuff you have to go through."
My Nashville girls understand! Teri McDonald (Gene's lovely wife), Melissa Duncan (Tim's Mrs.), Annie Campbell (who organizes Buddy Greene's office and life) and Roberta Croteau (Homecoming's editor) surprised me with a "Princess Party!"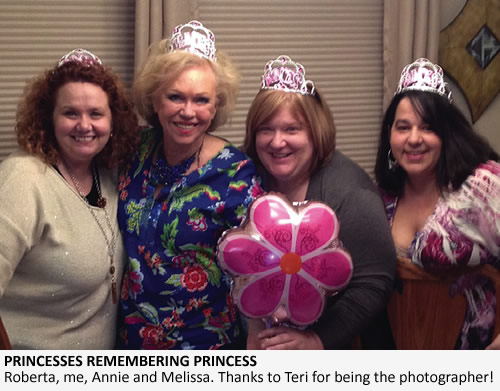 Annie doesn't like cats. I think they give her the heebie-jeebies. But she loves me and hears my heart! That's what counts. And as to a party? You can't beat her off with a stick!

Russ and Tori have moved. I don't really understand this, but they moved to … wait! Where? Bell Buckle, Tennessee.
All I know is, it's a very small quaint town far out there, down the road a piece. Maybe it's on the map. I'll check.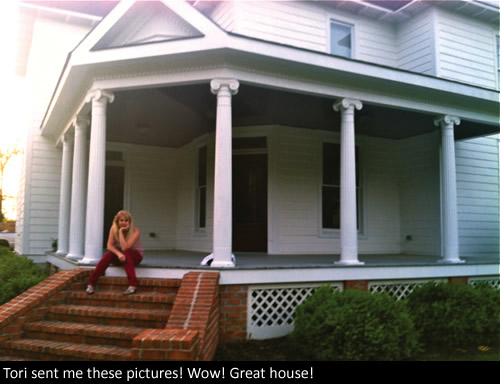 Before she moved, Tori had an estate sale. I guess you don't need as much stuff when you live in the country. Gloria and I dropped by to help her price things.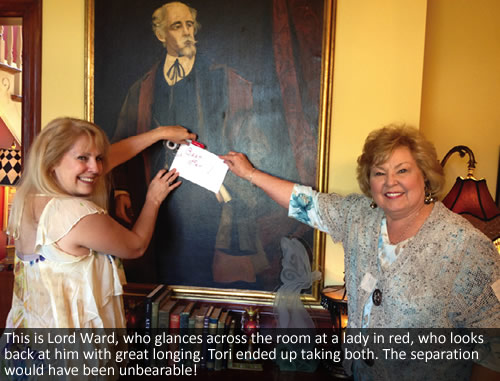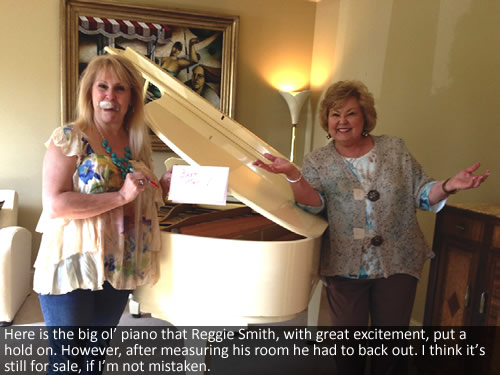 There will surely be a housewarming party IN BELLBUCKLE, TENNESSEE at some future date. Assuming we can find it. And yes, I'll tell you everything.

My new best friend is Destiny! Reba Rambo and Dony McGuire's daughter. She is drop dead fabuloso! And has a heart for ministry you wouldn't believe.
Now … shhh … She has tattoos! Big bold tattoos!
Wellll!!! I have plenty to say about that!
I may get fired, but I'd love having beautiful art painted on my body, and I've thought of doing it many times. Here is what holds me back.
It doesn't look that good on wrinkled, sagging and/or bloated skin!
Think about it!
Years ago I spoke at a church in Birmingham and used a line that never failed to get a laugh —"I'm from West Virginia … but I wear shoes …
and my tattoos are spelled correctly
."
Afterward a lady came up to say that her husband was a tattoo artist.
A Christian tattoo artist!
Since he had come to faith, she reported, everything he does is positive, and that he spends much of his time changing negative images to positive. He calls it his ministry.
Knowing that many of my readers have children or grandchildren with tattoos, I decided to risk writing about it. (I can hear that
tsk, tsking
sound you make all the way from where you live to where I live. Get over it.)
Yes, many young people do it out of rebellion, to make a negative statement, but not all! One is Destiny!
"What is the story behind your tattoos?" I asked. "And how much grief did you get from family and friends?"
Seems from the time she was little, she wanted tattoos and always saw it as a way to tell her story. Like writing a book. Her mother was very opposed! Did I say VERY?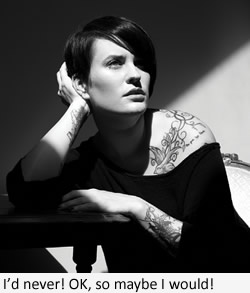 "Wait 'til you are 18!" "Wait 'til you are 21!" AND …
"Over my dead body!"
Finally one Mother's Day, Destiny revealed a tattoo, the likeness of one of Reba's album jackets, with the words,
The Lady is a Child.
Her mother melted, as you can imagine!
Reba didn't miss the message from Destiny's heart: "You are with me forever."
Probably the next most meaningful of Destiny's tattoos is the bluebird that perches on the creamy white skin of her left shoulder. She got it soon after her grandmother, Dottie Rambo, passed away, and it was because of Gloria's words at Dottie's funeral.
"The poet has flown!"
Destiny's most vivid memory of her grandmother is sitting with her on her porch swing, as Dottie pointed out the birds, and reminded her that they sing for the Lord.
Destiny is eager to tell you that the quotes she displays "add up to what I believe."
"Spread hope like fire" … "My story begins in the night; there will be a dawn, I promise" … "Carpe Diem"
… and single words that speak volumes:
"Live," "Virtue."
"Sometimes when I'm ministering at a church …" Destiny giggles, "… I do what I call 'covering up for Jesus.' I don't want to be offensive, and I don't want to distract!"
She once had a lady come up after a service (when she was covered up for Jesus) who told her how deeply she had been touched. She called Destiny "truly anointed."
That evening Destiny took off her jacket (at the pastor's suggestion), and the same woman came up to chew her out royally. Told her she had "sin on her skin" and was blatantly rebellious.
Destiny has great acceptance by military men with tattoos as well as opportunities to minister, and pray, with more than a few young people who have been marginalized by how they look. And she is showing a few self-righteous grandmas that it's really not that bad!

Joy MacKenzie, our assistant editor, has recently had some necessary surgery. Robotic. But nevertheless, she was uncomfortable for a few days. She's fine now! I knew you would want to see this picture of her hospital socks.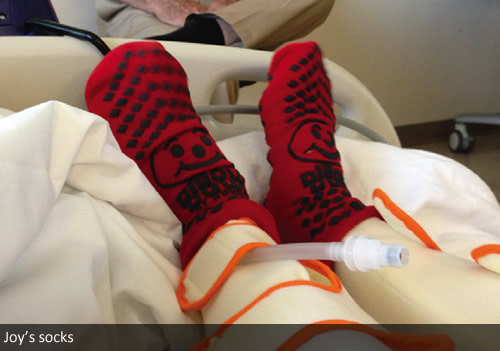 Thanks for writing, dear readers. I always try to answer personally, but I may have missed a few.
So much more to say! Hang tight, I'll be back … because, as you know … I CAN tell you stuff!