Rose Adams was a caregiver and friend of Billy Graham's mother, Morrow Coffey Graham, providing companionship for "Mother Graham" through her later years until the beloved lady passed away in 1981.

Devotional book Treasured Moments with Mother Graham is a compilation of journal entries from Rose Adams to Billy Graham, sharing with him what she learned from his mother—short but thought-provoking lessons from the pages of all 66 books of the Bible—each entry ending with an insightful reflection from Reverend Graham about his mother and lessons she taught him growing up that have followed him through nine decades of life and seven decades of worldwide ministry.

Reverend Graham shares his insights about the book, the unmistakeable impact his mother's faith had on everyone around her, and his thoughts about the challenges of growing older. Following that, Franklin Graham shares about being inspired by his grandmother's faith and what family heritage means to him.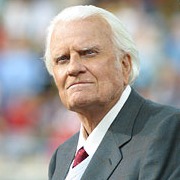 Q&A with Billy Graham
Adapted from the Foreword to Treasured Moments with Mother Graham

Q: Tell us about Rose Adams, the author of this new book?

A: Rose Adams is a wonderful Christian woman who cared for my mother, Morrow Coffey Graham, in her last years of life. It was in the two-story brick house (now located at the site of the Billy Graham Library in Charlotte, North Carolina) that Rose lived with my mother and shared a great amount of time studying the Scriptures and praying for the needs of so many.

Q: Tell me about your time with Rose Adams.

A: Before Ruth died, Rose paid us a visit. Ruth and I loved to hear her talk—the North Carolina drawl as distinctive as the rasping voice that is unmistakably Rose Adams. We loved the stories she told about her time with my mother. Our hearts were moved as she recounted lessons learned, in her own words "while sitting at Mother Graham's feet," always bringing daily conversation around to what "the Bible says." This is how they passed the time, and how rich it was.

Q: How did that visit lead to the writing of Treasured Moments with Mother Graham?

A: Sometime after our visit together, I asked Rose if she would put the memories of her time with Mother on tape. The stories that Rose had so carefully preserved for me take on a gentle humor. After Ruth died, I found myself listening to this tape more frequently, remembering the gleam in Ruth's eyes as she chuckled at the array of stories Rose told. But it also seemed as though I could hear my mother's voice recalling Scripture as Rose recited Mother's favorite passages.

I asked Rose for permission to print these special moments in a book, for I felt that many would draw comfort and strength from an inside look at the younger learning from the older. This is something very scriptural. "Suffering should not make us bitter people," my mother once said, "it should make us better comforters." Young people need to hear this from those who have walked before them, because someday they'll be walking those same steps but there may not be anyone following behind.

Q: How does your mother's legacy affect how you view aging?

A: My mother was eighty-nine when she passed away. I will be ninety-three in November 2011 and never would have imagined that I would outlive her in age, nor did I think my wife Ruth would have gone on before me over four years ago.

At this stage of life, I hear many caregivers, invalids, and the bed-ridden elderly say, "how long the days." But I wonder if there is a lesson for us in these pages—to replace time in front of the television with time spent visiting with others around the pages of Scripture? I am convinced that this is why my mother's long journey to heaven was, in a word, picturesque. For each day she longed for heaven, she found solace in looking to the day she would see her Savior face-to-face.

Q: Tell me about the caregivers in your life.

A: In recent years, as Ruth and I grew older, we both learned something about caregivers. The most effective and loving are those who have already walked a few miles through the valley of shadows and been drenched in tears that have fallen from clouds of darkness.

~~~~~~~~~~~~~~~~~~~~~~~~~~~~~~~~~~~~~~~~~~~~~~~~~~~~~~~~~~~~~~~~~~~~~~~~~~~~~~~~~~~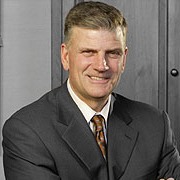 Q&A with Franklin Graham
Adapted from the Introduction to Treasured Moments with Mother Graham

Q: What is one of your favorite memories of Mother Graham?

A: I never visited her that I didn't get at least a brief Bible lesson. She was a biblical quote factory, billowing forth Scripture, endlessly reminding anyone who happened to be in earshot that the Bible is the only hope for individuals, couples, families—and Christ's church. She never left anyone out.

Q: Why do you think this devotional, Treasured Moments with Mother Graham, will be meaningful to readers?

A: We often hear stories about the struggles of those growing older and the challenges that caregivers face. This is a story of how two special women found solace in this chapter of life through friendship with each other and friendship with the Comforter, the Lord Jesus Christ.

I trust that through these pages readers will sense Mother Graham's heart for others and particularly her grateful heart toward the Lord Jesus. She learned the wisdom of the ages—a heavenly heritage is far greater than any earthly heritage—to live in the presence of the Lord Jesus Christ. No matter the age, the Savior gives comfort-care to all who will come to Him, all who are weary and heavy laden.

Q: Why do you believe family heritage is so important?

A: Heritage encompasses many things: family trees, historical bloodlines, birthrights, customs, traditions, folklore, ancestry, marriage and birth records, photographs, scrapbooks, obituaries, genealogies, family crests, and for some—good memories and family Bibles.

Actually the Bible, in one sense, is a family tree with deep roots. This is where we go to learn about ourselves: our cracked foundation, our clouded environment, our contaminated bloodlines, our depraved minds, and our sordid DNA.

The Bible is the place where we find the tree of life where the overflowing sap of truth purifies our blood, transforms our hearts, renews our minds, overcomes our failures, builds secure foundations, and assures our futures with hope of everlasting life in a perfect environment.

This was the clinging hope of my paternal grandmother, Morrow Coffey Graham. Even in death she knew that her body would die, but her spirit would burst forth with new life.
Q: What is your memory of the last time you saw Mother Graham?

A: When I last visited my grandmother on my twenty-ninth birthday, exactly one month before her death in 1981, she reminded me of the great heritage we have in Christ and compelled me to be faithful in telling people around the world what Christ has done for us. Our hope is not in our earthly lineage.♦

For more articles featuring Billy Graham, click here.