Nashville, Tenn. (June 17,2015) - The Isaacs
are frequent performers at the Grand Ole Opry, but tonight takes on a very special meaning as they perform "The Three Bells" on the Opry stage. As a result of the success of the Isaacs re-recording of the song they have been asked to perform it tonight at the Opry as a tribute to country legend
Jim Ed Brown
, who passed away just last Thursday, June 11th following a battle with cancer.
The Isaacs recently covered the classic country tune made popular by Brown in the late '50s. The song has been a huge hit in the personal appearances of the Isaacs and especially at the Gaither Homecoming Concerts.
They also sang the time-honored hymn "It Is Well" at the memorial service for Jim Ed Brown held at the Ryman Auditorium on Monday, June 15th. Other performers paying tribute to Mr. Brown included the Oak Ridge Boys, Vince Gill, the Gatlin Brothers, and Lady Antebellum, and others, along with several speakers who shared their memories.
Lily Isaacs says, "It was a great honor to be a part of the homegoing service of our dear friend, Jim Ed Brown. He will be missed by all. He was an amazing human being. We are grateful that we got to know him."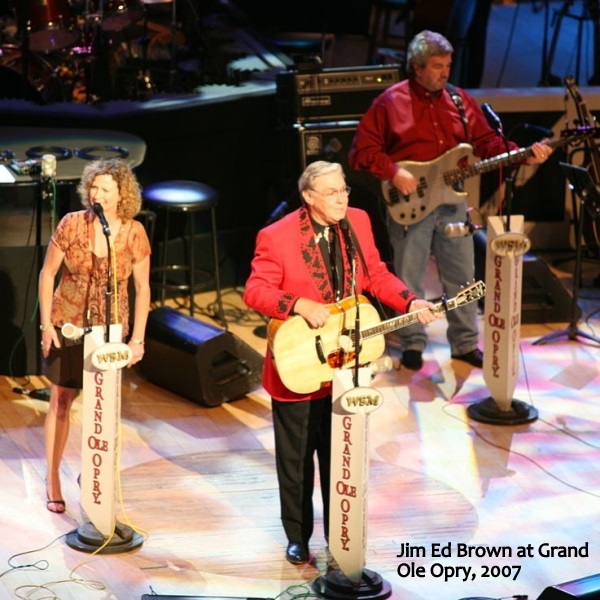 Photo of Jim Ed Brown courtesy of Cliffords Photography, Arlington, VA