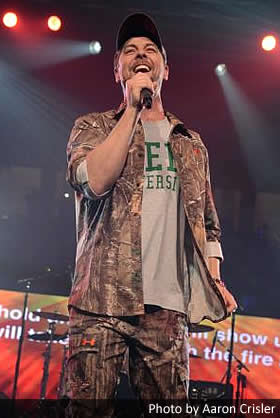 Homecoming Friend
Jason Crabb
kicked off his 2014
Love Is Stronger
tour with a little help from his friends. Well, make that 20,000 friends! Crabb recently began his tour with a stop in Knoxville, Tenn., as part of Winterfest weekend. Appearing alongside
Duck Dynasty's Luke and Sadie Robertson
and the band
Planetshakers
, Jason's soaring vocals and contagious energy filled the arena and had the crowd of over 20,000 teenagers on their feet!
The theme of the night was one that Jason is very familiar with — camo! In honor of the Robertson appearance, attendees were asked to wear camo and Jason was happy to oblige! "Anyone who knows me, knows I LOVE to hunt," said Crabb. "So when they asked for everyone to wear camo, I was in!" Jason surprised John Luke Robertson and his sister Sadie Robertson with a presentation of two very special "Duck-Crabb Calls" as the audience roared with laughter and applause!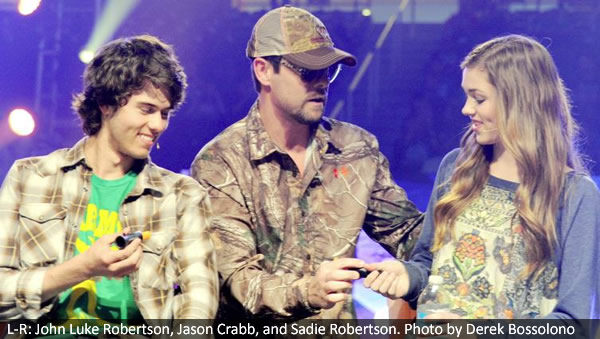 Jason's single, "Love Is Stronger," continues to make an impact on listeners as he criss-crosses the nation encouraging audiences with songs of hope and love.
Click for more
articles about Jason Crabb.