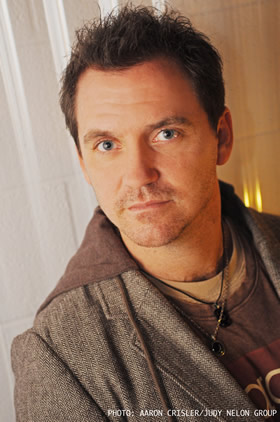 Country songwriter
Jimmy Yeary
is celebrating again. He and his co-writers, Jessi Alexander and Connie Harrington, have won another major award for their mega-hit,
"I Drive Your Truck,"
recorded by Lee Brice. The ACM chose this touching tune as "Song of the Year" on Sunday, April 6th.
The Country Music Association and Academy of Country Music Awards are the two most prestigious awards a country singer or songwriter can be honored to receive, and "I Drive Your Truck" has now captured the coveted Song of the Year category from both. It is an emotionally moving song that has connected with the hearts and souls of people from all walks of life. Jimmy Yeary commented, "This song has done more to touch the lives of people than I ever dreamed. I feel I am a very fortunate man."
Yeary, husband to bluegrass/gospel performer Sonya Isaacs Yeary, has had numerous number one songs in addition to "I Drive Your Truck." Previous hits include "Anywhere With You" recorded by Jake Owen, "Why Wait" by Rascal Flatts and "I'm Gonna Love You Through It" by Martina McBride. He was also a writer on the top ten Joe Diffie song, "In Another World," which was his first radio success.