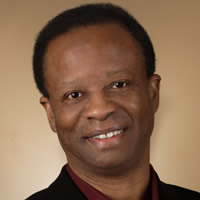 Larnelle Harris' "Pork Chop Delight"
Here's a favorite family recipe Larnelle has enjoyed every Christmas morning for the past 30 years. A bit unorthodox for a holiday breakfast? Maybe so, but absolutely delicious — don't wait 'til Christmas to try it!
Ingredients
• 4 to 6 lean pork chops
• Dash of salt, pepper and garlic powder
• Seasoned flour mixture (flour, salt and pepper)
• 1 jar mild salsa
• 2T cooking oil
Directions
Heat oil in large skillet until hot enough to brown chops quickly. Dip both sides of chops in seasoned flour. Brown both sides quickly. Remove from skillet and place in large baking dish. Sprinkle dash of salt, pepper and garlic powder over each chop. Spread salsa generously on top. Cover. (Note: if using aluminum foil to cover, place a sheet of wax paper between chops and foil) Bake 40-45 minutes at 375 degrees.
Note: the salsa makes a nice gravy for mashed potatoes as well!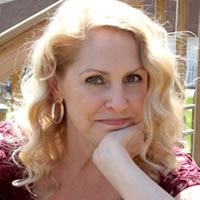 Tori Taff's Mom's "Soon-to-be-World-Famous Holiday Sugar Cookie Recipe"
Here's the fabulous Alexine Timm recipe — these are a family tradition, and I have made them and given them as gifts for years! Russ LOVES them!
Ingredients
• 1¾ cup all-purpose flour
• ½ teaspoon baking powder
• ⅔ cup soft butter
• 1 beaten egg
• ½ cup sugar
• ½ teaspoon vanilla
• ½ teaspoon almond flavoring
Directions
Sift flour with baking powder into a bowl. Cream butter and sugar together in another, larger bowl. Add the beaten egg, vanilla and almond flavoring to the butter/sugar mixture, and blend well, by hand or with a mixer. Add the dry ingredients in two or three portions, mix with big spoon until smooth — not too sticky, not too dry. Chill thoroughly about 45 minutes. Roll out about ⅛ to ¼ inch thick, as desired. Bake at 350 to 375 degrees for about 6 minutes, watching so that the edges do not get too browned.
I make a basic frosting using merengue powder (dried egg whites) — the recipe is on the Wilton's merengue powder box. Then I divide the frosting into about 8 plastic cups, and color each cup of frosting with food coloring. Use your fingers to decorate — washing them often, of course! I also use the tubes of decorator icing from the grocery, and of course lots of sprinkles, colored sugars and jimmies. Be creative, take your time and you'll turn out detailed cookie masterpieces you can give as gifts. OR, do what my mom did — include the children, make a huge mess and create a family Christmas memory they'll never forget!
Click for more great recipes from Homecoming artists!