After recently appearing in the ABC drama "Resurrection," Kelly Nelon Clark recently completed filming for another role. She will appear in the upcoming Christian film His Love Is Blind, directed by Debbie Harmon. Decked out in pink scrubs, Kelly appears as "Nurse Grace" in the movie and posted on Facebook that she is excited to see how God will use the film, which will be completed in 2015.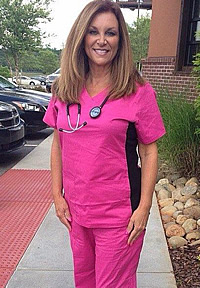 His Love Is Blind is a love story between a visually impaired young woman named Cassie, who falls in love with a wealthy and spoiled young man named Chase. In the process, Chase sees Cassie's love for Christ and realizes that she has something that his money can't buy. Not only does Chase fall in love with Cassie, but he also invites Jesus into his heart to be his Savior and Lord.

This film reminds viewers that God's love is blind — He looks at our heart, overlooking our sins and sees us as perfect through the blood of His Son. Another theme throughout is that each one of us is uniquely designed in the image of God;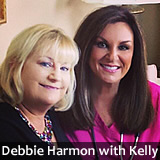 just because someone doesn't fit into the mold that the world deems as "perfect" doesn't diminish their value. Therefore we need to treat each other with dignity, love and respect.

Harmon says, "Kelly was a delight to work with on His Love is Blind. She added a depth of sweet sincerity to the role of Grace. It was my honor to personally direct her and work with her in the scenes. She is a true professional!"