Josh Parker is a singer and guitar player who shares a passion for music and ministry with his dad, Ivan. Here, this talented young man takes a walk down memory lane and tells us how much he loved being a Homecoming Kid!
When I was asked to be a part of the Gaither Homecoming Kids video series, all I can remember is thinking "I am going to be a star!" I absolutely loved being a part of a bunch of kids who all grew up as I did. Just like me, one or both of their parents traveled and sang gospel music! I had never been around kids like me before, and we all had that one incredible link together. I will never forget our trip to Colorado to film
Homecoming Kids Go West
. As my mom and I boarded the plane, the flight attendant took our tickets and placed us in first class. My mom looked stunned, as we were the only ones of our group in the front of the plane. We had been upgraded purely by chance, so that incredibly long flight for a 6-year-old was in total comfort.
Those trips that we made to film those videos were some of the best memories I have as a child. Miss Vestal (as we all called her) loved on each one of us as only she could do. Miss Gloria was always smiling, hugging and joking! Each of us was made to feel special as we were told how many other children would watch these and learn life lessons and the love of God.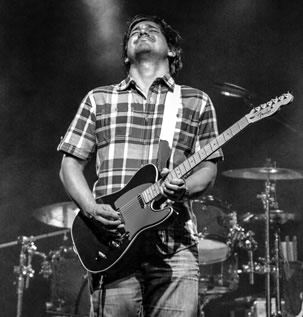 I am now a college graduate from Cumberland University, where I majored in music (of course), and I am now traveling full-time with my dad, Ivan Parker. This has been a long-time dream for both of us, and now I understand the love and work that goes into life on the road.
People have always admired Dad, and growing up, I couldn't quite seem to understand what was the BIG deal. After all, he is just my DAD! Of course, I saw the many awards that line the walls at his office, and the fact that we could never eat a meal at a restaurant without an interruption from an admirer just seemed to be the norm. It was not until years later that I really grabbed on to who my father really is and what he does for a living. So now I am thrilled to be a small part of that. Where my path leads from here, only God knows, but I am excited to realize my dreams for the future as a "Homecoming Kid" at heart!