Our Homecoming Kids correspondent Callie Phelps — herself a Homecoming Kid! — introduces us to another notable batch of Homecoming Friends' offspring who are following in their parents' footsteps and making some pretty fine music of their own!
"Growing up Gaither," as we say around here, has always been such a blessing. Not only are you around many talented musicians, but you get to hang around with their talented kids as well! I have gotten to know a lot of talented Homecoming Kids who eventually grew up to be fantastically talented adults! Some of them even break off together to form their own groups and continue on in the world of music, like their parents before them. This is exactly what Christian Booth (son of Michael Booth of the Booth Brothers) and Matthew Gooch (son of Karen Peck Gooch of Karen Peck & New River) came together and decided to do. And their band, Parachute Parade, was born at the popular Gaither Gatlinburg event, FamilyFest!
Christian is happy to tell how it all came together. "Matthew Gooch and I had just met on a cruise and right after we were at FamilyFest — this was in 2010 — and we started hanging out and texting. And then we got together and started recording little instrumentals on his laptop. So yeah, May of 2010 was when we were like 'Hey, let's start a band,' and that idea kind of popped into our heads." But, the ball truly started rolling toward the end of 2011 when Bryce Free (son of Brian Free of Brian Free & Assurance) and Stone Carter (son of Bobby Carter of the Jay Stone Singers) joined the band. "In 2011 Bryce joined after we met up at a U2 concert. Once again, we were like 'Hey, let's record some stuff!' Then, at the National Quartet Convention of 2011, we picked up our drummer, Stone." The final member of the band, Brandon Hyatt, joined after filling in for them at the last minute for a performance. He was so fantastic that they asked him to stay and Parachute Parade was complete!
Each member brings his own style and love of music to the group. Their love of God shines through the music, even though some of it may be considered secular. Though Southern Gospel was not their calling, they feel that God has called them to take their place in between secular and Christian music so that they can reach a broader audience and be a light in a darkened world. Says Christian, "We're all Christians and we do write songs about God, but we also have the girl songs, the political songs — but political songs from a Christian standpoint." While Parachute Parade may not have God's name in every single song, a Christian viewpoint of the world remains a true theme for anyone who listens.
Speaking of listening, here's how you can! The boys will be performing at the Pfeifers' Homecoming on June 12, and Karen Peck & New River's Homecoming on June 15. A full tour is in the works and you can get date and ticket information on the group's Facebook page at
facebook.com/theparachuteparademusic
. And by the time summer rolls around, Parachute Parade plans to have their album available online and at shows.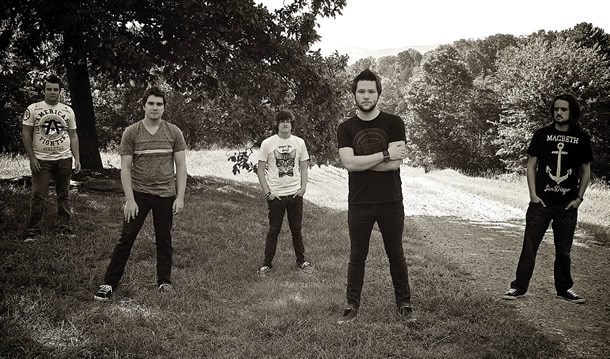 Parachute Parade is a fantastically talented group of guys who simply want to share their passion for music and the Lord with anyone who wants to hear them. Christian, as well as the rest of the band, sincerely hopes they can sustain this love of music and make it a career throughout their adult life. "I can't really do anything else, so music sounds pretty good to me," laughs Christian.
Keep an eye on these guys. Maybe 15 years from now, my kids and I will be rocking out to Parachute Parade on the radio? Maybe you'll be rocking out to them as well? Let's hope so!