On Thursday, April 16, country artist
Hillary Scott
of
Lady Antebellum
was en route to Dallas for the Academy of Country Music (ACM) Awards when a tire on her tour bus caught on fire. Scott, her husband, their tour manager and bus driver all had to evacuate quickly as the flames spread throughout the back half of the bus, where Scott had been sleeping.
She posted a photo of the burned-out bus, saying, "EVERYONE IS SAFE AND SOUND. Thanking God for our safety and the safety of all of those who helped put this fire out and keep us safe." No other vehicles were involved in the incident, and there were no reported injuries.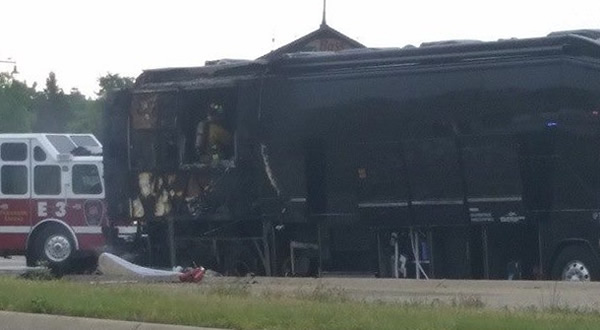 Later that day, Hillary posted this amazing update: "I just got this picture from the scene of the fire and HAD to share this. Today, when our bus caught on fire we had quite a few personal belongings in the back, one of them being my Bible. I kid you not,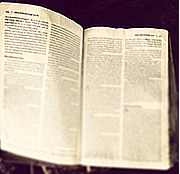 EVERYTHING in the back lounge was destroyed from the flames, except my Bible. The outside cover was burned and messed up but NOT ONE PAGE was missing. Y'all, God's Word will always stand. He is FOR YOU, WILL PROTECT YOU, AND HIS LOVE FOR YOU WILL NEVER FADE. My faith is forever deepened because of today. I hope this story deepens yours."
Lady Antebellum went on to give a great performance of "Long Stretch of Love" at the ACM Awards on Sunday night, and the North American leg of their Wheels Up tour kicks off May 1, 2015.