"Memory is the diary we all carry about with us."
— Oscar Wilde
I know it's almost scandalous being a Southern gal who doesn't drink sweet tea. I've brewed gallons of it and they tell me my iced mint tea is to live for. But give me a steaming cup of Earl Grey or any number of delectable hot teas and it's heaven to my soul.
My mama always knew how to celebrate my love for tea and all things English.
So many times, after school as a child, I would fling open the front door of our tiny home and the aromas of deliciousness would almost make me swoon. Mama had nudged the living room chairs and sofa up against the walls and spread out one of Ma Rambo's colorful quilts on the floor for a special picnic. There would be a few of Mom's beloved hats laid out for me to choose one to wear. I squealed with delight and clapped with glee. Usually for our feast she prepared small finger sandwiches, biscuits with orange marmalade, some sort of chilled salad and of course my favorite: her homemade peanut butter cookies.
I especially loved this ritual on gloomy, rainy days as we would enjoy our ceremony of "high tea." She owned two fancy porcelain cups and a teapot with a warming cozy she purchased at a neighbor's yard sale. Mama would pour the fragrant goodness with purposed elegance and ask with her best British accent, "Cream or lemon? Honey or sugar? One lump or two?" I thought we were the richest, classiest women in the world.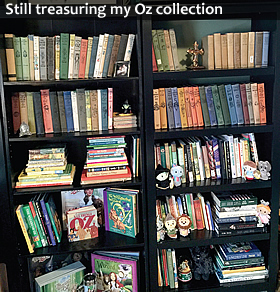 When we were stuffed and all talked out, Mama would often say, "Go get one of your books and read to me … maybe one from the Oz series you're so fond of." (I'm sure this is one reason why I've collected Oz books for years.) I felt very grown up and important when my beautiful, poetic mom would trust me to choose a story to share with her.
Now I understand Mama's secret … she was making a memory.
Some memories just happen in the stories and sequence of life. Others are on purpose, intentional, and require thought, effort and the gift of time.
Today I was reading Frances J. Robert's classic devotional,
Come Away My Beloved
. One line —"Give Me just a cupful of your limited affection" — kept simmering in my soul. I could imagine my quiet time of intimacy with the Lord as I prepared a quilt-feast of love and honor for Him. My limited words pouring out a cupful of worship like a drink offering, sharing my warmest heart songs and deepest stories at the secret table of communion.
Another poignant line from the devotional lingered—"Miss anything else, but don't miss My Voice." I realized in these moments of purposed, quiet fellowship, I was blessed to hear and know Him. It just wasn't about my performance or perfection. It was all about the intention of shared affection and relationship.
We were making a memory.
A few years ago Dony and I were once again visiting our favorite memory-makers, Bill and Gloria. While sitting at their farmhouse table, savoring Gloria's breakfast goodies, I noticed four words in a
Homecoming Magazine
: "Let's Make A Memory." We were all in that creative zone so I asked, "Mr. Bill, has anyone ever written a song from this idea Gloria and you talk about so often — Let's Make A Memory?" Well, as you know… writers write. Before my mug of hot tea could cool down, this sweet song was smiling up at us.
We made a memory.
Let's Make A Memory
Let's make a memory
Let's share some history
Let's sing a melody
That sounds a lot like home.
Let's stop and sit a spell
We've got so much to tell
Because we're family
Let's make a memory.

We've all got a story
And we've all got a song
Together we make music
So the world can sing along.
You can bring the laughter
And I can bring my tears
And suddenly the heavenlies appear.

Let's make a memory
Let's share some history
Let's sing a melody
That sounds a lot like home.
Let's stop and sit a spell
We've got so much to tell
Because we're family
Let's make a memory.

A few things last forever
But if we do our part
We can seize this moment
And hold it in our hearts.
The time we have is sacred
A holy mystery
So take my hand
Let's make a memory.
Words and Music: Bill Gaither/Hanna Street Music/BMI; Dony and Reba Rambo-McGuire/Songs of Rambo McGuire/SESAC © 2010

~~~~~~~~~~~~~~~~~~~~~~~~~~~~~~~~~~~~~~~~~~~~~~~~~~~~~~~~~~~~~~~~~~~~~~~~~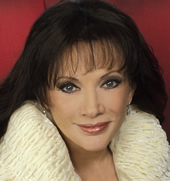 Reba Rambo-McGuire Carrying on the rich musical heritage of her parents Buck and Dottie Rambo, Reba Rambo-McGuire is a Grammy and Dove Award-winning singer, songwriter and author. She and her husband Dony enjoy writing songs, ministering and teaching together, and enjoying the company of their three children and one grandson.