Homecoming friends
Madison and Shannon Easter
couldn't wait any longer to announce ... they are having a baby!
Madison posted on May 5, "Can't hold it in another second ... I'M GONNA BE A DADDY!!!!! I've never been so happy!!" Shannon tweeted that there would be an "#EasterbabyforNewYears," since the due date will be January 2, 2016.
And of course, Madison's parents, Jeff & Sheri, were excited to spread the good news, posting "WE'RE GONNA BE GRANDPARENTS!!!"
Madison's sisters, Morgan and Maura, joined in the fun, throwing in a little creative wordplay: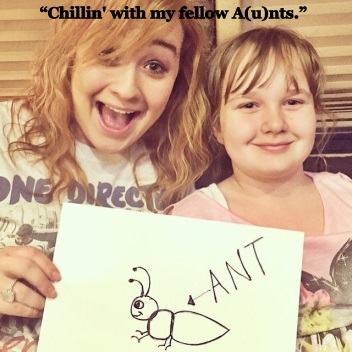 Congratulations to the whole family!