The image of Mark Lowry tilting his head like a puppy when its master intones the magic word — "Treat?" — is a humorous one. It's even funnier when he reenacts it over lunch. For a second, it seems possible that Lowry might dive headfirst into his steak or start lapping up his glass of iced tea.
More than just a comedic affectation, though, that's exactly how Lowry responded when he first heard his friend Cynthia Clawson sit down at the piano to play prolific tunesmith Beth Nielsen Chapman's song "How We Love" one afternoon. Yes: a dogday afternoon.
The song's lyrics aren't complicated. Yet their childlike simplicity —
All that really matters is how we love/From the smallest act of kindness in a word, a smile or touch
— and the tune's tenderly crafted melody drew Lowry in. Like Scooby-Doo perking up at the prospect of a snack from his pal Shaggy (minus the slobber), Lowry reveled in a moment of what he calls "hearing from Home." Right away he asked Clawson to teach him the song.
In recounting the clarity and inspiration that overtook him, Lowry harkens to 1 John 2:27: "But the anointing which you have received from Him abides in you, and you do not need that anyone teach you; but as the same anointing teaches you concerning all things, and is true … you will abide in Him" (NKJV).
"I'm learning to trust that more," he says. "I don't have to run to my pastor for God to speak to me. Each of us can hear truth for ourselves — truth from Home. I already have enough of the Bible in me to verify whether a message is a good one. You know, we don't need the [Old Testament] law; the law was a babysitter. Now we have the Spirit of God living in us."
The head-tilting message was clear:
Record this song. And build an album around it. It's what the world needs to hear from you now.
"I knew it was time," Lowry says.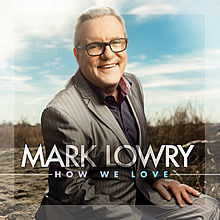 Fast-forward to the autumn of 2015, and Lowry is celebrating the release of his 17th album,
How We Love
(Spring Hill Music Group), anchored in that powerful title track as part of an eclectic collection featuring guest performances by some of the best musicians around — who just happen to be some of Lowry's good friends.
OH ME, OH MAYA
Unlike the title track, another stellar song on the album, "Come As You Are," was a late-breaking addition to the lineup. "After we had pretty much finished the record, Reba Rambo and Chip Davis sent me that song," Lowry recalls. "It was another one of those moments like
'What? Hello'
"—he tilts his head again like a curious pup—"so I went back in the studio and we recorded that."
Taken together, "How We Love" and "Come As You Are" form a one-two punch beautifully expressing love, mercy and acceptance. Lowry points to a favorite quote by the late Maya Angelou:
"I've learned that people will forget what you said, people will forget what you did, but people will never forget how you made them feel."
"That's what it's about," Lowry says. "When we die, we're going to, hopefully, be remembered for loving people. And what good is love if you only love people who are like you? Jesus tried to teach us that. Love is only doing its best work when you're loving someone you totally disagree with."
Lowry fell hard for words of the latter song, and it shows in the especially resonant conviction of his voice as he sings:
When we say come as you are, we mean it / Open hands, open hearts, believe it/Whosoever will, can drink until we're filled / Let down your guard. Come as you are…
When he recorded the song, "I couldn't quit crying," Lowry says. "That's the first time that has ever happened to me." The song speaks to him so deeply because of the profound power of imperfection. "I'm broken, you're broken. We're all a bunch of freaks, frauds and failures on our best days," he says. "Why don't we stop showing our trophies and start showing our scars?
"I think a lot of people are raised in church, and they drift away, and they think they're not welcome anymore," he adds. "I want them to know that you are welcome. If you have a pulse, you should be welcome—and not just welcome, but wanted. That's what I love about this song:
Hear it loud and clear, you are wanted here.
When someone knows they're wanted, they can get next to Jesus and find that He's there to mend everything that's broken."
The songs also gently challenge listeners to examine our own lives, to recognize where we might not be extending Christ's love and grace, and to reject smugness and superiority in favor of humility. "My whole ministry has led me to this place," Lowry says. "I've spent my career trying to shoot down sacred cows. That's why I talk about depression and suicide, and those taboo subjects. We have too many self-righteous people who have their fig leaves so tightly wound that they can't breathe."
EVERYBODY WANTS TO GO...
As for the other songs on the album, Lowry sought out the selections with live performances in mind. (He continues to tour at a robust rate, having recently completed a West Coast leg.) "All of those great singers love getting in the studio, but I don't," he concedes. "I love an audience, so I'm always thinking of which songs will connect most with the people from the stage. "
As a "word guy" who loves to communicate, he's also a sucker for a great story woven into a three-minute song. "I go for the lyrics," he says. "If a song says something that touches me, I figure it might touch somebody else.
"I
knew
I wanted to do 'Everybody Wants to Go to Heaven,'" he says of the Tom Delaney classic that Loretta Lynn turned into a standard. Lowry delivers it with a light touch in an almost playful, soul-tinged rendition, featuring bluegrass luminaries Dailey & Vincent.
Other titles include "Mary Was the First One to Carry the Gospel," which Mark co-wrote with Bill Gaither; "I Thirst," a tribute which Lowry affectionately calls "Mama's Song" and which features vocals from Sisters; and "When I Survey The Wondrous Cross," a rich take on the timeless hymn that benefits immensely from the seamless harmonies of Lowry's good friends and touring partners, the Martins.
AGELESS WISDOM
"Old People," a sweet ballad co-written by Jimmy Yeary and Sonya Isaacs Yeary (who sing along with Mark on the tune), is a poignant tribute to "the heart of a child behind those wrinkles," and a nod to the late George Younce, who would often sigh and say, "I
love
old people."
"It was funny because he was old," Lowry says. "And every day I can relate more and more. I love old people, and not just because I
am
one now."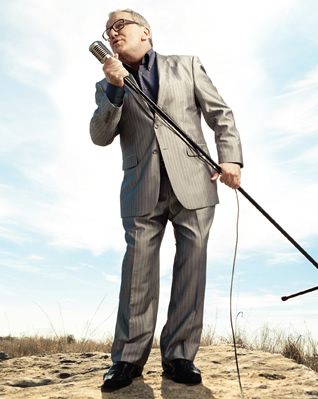 The stage version of "Old People" is accompanied by a touching video showing the faces of seasoned citizens — including Lowry's mom and dad, who were married for 62 years until his mother's passing. The song reminds Lowry of the love he watched his father show toward his mama, staying by her side until the end as dementia took her mind and then her body.
How We Love
comes to life thanks to the production chops of Kevin Williams and the talents of an array of guest vocalists, including the Martins, Shane McConnell, Charlotte Ritchie, Dailey & Vincent, Sisters, Amber Balltzglier, Chip Davis, Shelly Justice and the Bethel University Renaissance Choir.
Boiled down to its essence, Lowry hopes the record will remind listeners of the centrality of the Greatest Commandment: Love God, and love your neighbor.
That, he knows, is a treat that could make just about anyone's head tilt.