We asked the Homecoming Friends, "What has taught you to notice today, to live in the moment and to give yourself for things that last forever?" Their stories are life lessons for us all — a challenge and inspiration to seize our days and make this present moment everything God has promised it can be.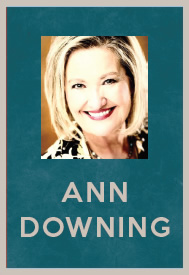 In younger years, there was a time
when I thought life would basically stay the same. At that point, I'd not experienced any major tragedies. I knew about an older brother who had died at the age of 3, but those circumstances came and went years before I was born. My naivety came simply from a lack of life experience.
When my daddy died unexpectedly in 1984 and my Paul's death came later in 1992, I was quickly forced to realize that my view of life was in error. In fact, I finally realized that I might as well give up trying to keep things exactly the same from day to day. The very nature of life makes that an unachievable goal, and all my striving brought about was anger and disappointment in myself and everyone else.
I haven't arrived, but I do have a whole new way of looking at this journey to Heaven. I am continually learning how to live in the "now" because it is really all I'm promised. I can grieve losses, but then I have to move on. One of His great promises is that I can move on. Of course I remember the heartbreak and agony of saying "goodbye" for a while, but I can't dwell on those things. Choosing to believe that God's will always brings a future and a hope allows me to live free from bitterness and to understand that sometimes life has to change in order to keep up with what God is doing. I think that's why I'm still happy to be on the road at this stage in life. Sure, I once thought Paul and I would be on the porch swing reliving the glory days, but now I'm reminded that every day can be a part of the glory days simply because I've committed each one to extending grace, love, patience, forgiveness, kindness, and the list goes on and on.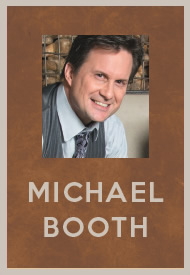 I'm still young at
the age of 44 but I can't help notice how quickly time has flown by. Through years of touring I have had the great privilege of meeting many of my musical heroes. Listening to their stories of years past, I always noticed how recent their account was in their eyes. With very few exceptions they would say, in many different ways, to enjoy this while it lasts. Jim Hill, Jake Hess, the Couriers, Russ Taff and many others have planted seeds of thought that lead me to be grateful and enjoy the here and now. I think my dad said it best when he told me "Todays are the good old days." My best days are the ones lived with gratitude and resting on Proverbs 3:5 and 6. Now go download the Vocal Band singing "The Things That Last Forever." It'll bless ya!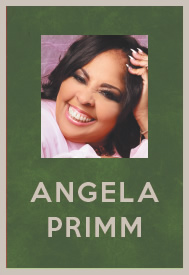 God's gracious provision! I have taken
the time to map out my life and know without a doubt that things would work out as I have planned, only to realize it didn't turn out that way at all! God has a plan that is unknown to us and He keeps revealing Himself in the most unusual ways, one day at a time. I never see Him coming, but He does! So with this in mind, I have learned to live each moment at a time in the "now" because my life is His idea in the first place! Daily, I'm striving to live in the "now," where I am, and not in the future of uncertainties where doubt resides. Each "now" holds its own blessing and challenge, but I've decided to trust Him with it all! My faith in the Lord is designed to last forever! Thank you Jesus! "Now" this is life for me!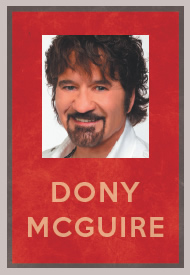 I'm reminded of a lyric
Gloria Gaither aither gave me in the late '70s:
My rebellion I called freedom, took my birthright in its hand
And I woke up in some pigpen, in a distant alien land
But I saw myself this morning, dared to see what God could see…
If I could paraphrase that last line:
I saw myself now and dared to see what God sees now…
It's difficult to put a finger on exactly how that epiphany came, but coming to the place of realizing I only have now … this moment … this breath … caused me to wake up to the reality that my life was spinning out of control. I couldn't numb myself enough to forget the past nor could I inebriate myself enough to escape the fear of tomorrow. For me, a bottle of whiskey had become the pacifier that kept me blinded to "now." The "now" awakening came! I got out of the pigpen! Started eating real food instead of pig slop! I'm so grateful every morning I wake up and realize I'm still breathing. I'm sane and in my right mind. I have no fear of yesterday or tomorrow or today. This is the day the Lord has made and I'm entering it alive! I get another moment with my wife! I get another moment with my kids and grandkids … I get another moment with my friends … I get another chance to touch someone that I may never have encountered before … I get another day to be creative and make music. The catch is I only get those opportunities now! The truth is it's what I do "now" in "the now" that has lasting and eternal value.
Could it be that the possibility of experiencing those kinds of epiphanies in our lives is directly connected to "seeing ourselves now" and "daring to see ourselves as God sees us now"?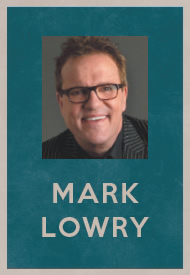 I read a blog by
William Paul Young that was a pivotal moment in my life. I've had a few of them — pivotal moments. June 5, 1973, when I invited Jesus into my heart at church camp. Reading
The Grace Awakening
by Chuck Swindoll in my bunk on the Gaither bus. And, finding "How to Make Joy Stay" on Paul Young's blog. (
wmpaulyoung.com/ how-to-make-joy-stay/
)
This is how I'm learning to stay in the moment. By remembering that God is only in the present. If I worry about tomorrow He won't go with me. God will not wallow with me in my past, He won't worry with me about my future. He will not go with me to a place that doesn't exist. When I worry, I'm the only "god" there. My heart is racing, my breathing is labored, I'm feeling the same emotions as if I were actually living it. But I'm not. It's only in my head. It doesn't exist. And God won't participate.
But if I do actually walk through an experience I have "worried" about, God will go with me. He always has.
So living in the present is not something I have accomplished. I am able to do it when I remind myself to. But at night, when the worries start dancing around my head, I tell myself, "These things are not happening, they may never happen, and if I leave them alone they may take care of themselves. I will relax in this comfortable bed and rest in the moment."
This helps.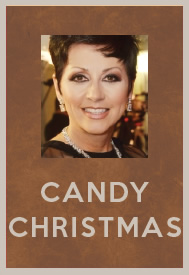 Between the church my
husband pastors, my homeless friends I serve, speaking engagements, concerts, and all the other things that seem to demand my attention, it is sometimes challenging to stop and notice the moment. But not many things can bring my schedule and attention to a screeching halt like my grandchildren. My two grandsons came along in 2011 just five weeks apart, and since then, becoming "Gigi" has been one of the most fun adventures of my life. Before the boys came along, our warehouse was just a place to store our supplies for the Bridge Ministry. Now it has become our racetrack for just about anything with wheels. They are constantly pulling me outside to play in the dirt or begging me to chase them around the house. It has been such a wonderful experience to see the everyday mundane take on new life through their fresh little eyes. The Bible says, "Children are a heritage from the Lord, offspring a reward from Him" (Psalm 127:3, NIV), and the word "heritage" means a special possession and inheritance. As I get older, I feel like the Lord has allowed me to inherit life again through my grandchildren as my "special little rewards" and whether I'm chasing Charlie and Cooper, rocking my granddaughter Adele, or imagining life with our newest addition, Cash, who will be arriving soon, I am constantly reminded that life is fleeting and each moment is a gift.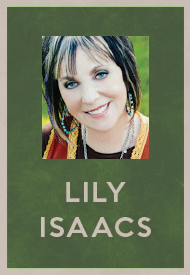 The year 1983 was
the most devastating time of my life. I was hospitalized for a month due to having major back surgery for scoliosis. I was a young mother of three small children. I was home from the hospital for about five weeks when I discovered a lump on my breast. I was still on a back brace! At that moment in my life I guess one of the most dreaded words a person ever wants to hear came to my home. CANCER. I was mortified! Time stood still that day. It sounded like a death sentence! I couldn't believe it. I had been so sick and I didn't think I could handle another battle. My three babies could be left without their mother. I remember praying so hard: "God, please just let me live to raise my children!" That's all I could say at the time. That's all that mattered. Everything else was trivial, unimportant, didn't matter! I just wanted to live for my family, to raise my children.
Going into the hospital again was so hard. Even more unnerving was the fact that I didn't know what to expect. Would I even make it back home to see my kids? Thank God I did survive and as I reflect today I can say I have been cancer-free for 33 years! I am so thankful for getting to raise my children and now enjoy my grandchildren. I feel like I've become a better person because of it. I value my health, my family and most of all, my salvation. I try to take every moment with thanksgiving. I stop to smell the roses! I may complain every now and then but I'm quickly reminded how fragile life is so I pause and take a deep breath and look up to the heavens and say PRAISE THE LORD! Thank you, Jesus, for allowing me to survive.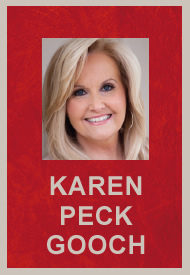 I have never been so shocked
and taken aback as I was last year when my husband Rickey was diagnosed with cancer. We never saw it coming. I think this experience opened my eyes to how short this life really is. Rickey and I cried many tears thinking about "where did the past 25 years go?" All of a sudden it seemed like all of those years we had together were gone. Truly, life is a vapor. This made me realize that the most important things in life are making wonderful memories with my family and to try more than ever to make every day count for the Lord. I don't worry about the same things as I did before. I don't sweat the small things as much either. The things I took for granted in the past are the very things I appreciate more now. Living each day to the fullest has become our focus and life is so much more happy now that Rickey is cancer free!
Our prayer from the beginning has been for the Lord to find us faithful through it all. We are blessed beyond measure!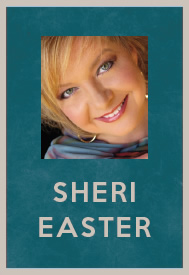 My daddy died
suddenly of a heart attack at the age of 50. I was 20 and my little brother was 16. We were a blessed family of four and without warning, life happened and it shook me to my core. I was always nostalgic and loved making memories, but after Daddy's death, it was even more important to me to make every day count.
When Jeff and I started traveling as a couple, we decided to do it a little differently than our parents before us. Instead of driving from home straight to a date and then on to the next, we would scope out opportunities to "see the world."
When we were in Florida, we always stopped by to see Mickey! On our West Coast tours, we walked the rim of the Grand Canyon or caught a couple of shows in Vegas. We've seen the San Francisco Bay and the Seattle Space Needle, been mesmerized by the glaciers in Alaska, relaxed in a cabin in Lake Tahoe and scaled the Hyatt overlooking Times Square. We've shopped from L.A. to NYC, and
walked beaches in Virginia, South Carolina, North Carolina, Georgia, Florida and California. We rode horses in Alabama, slid the slides in Branson, Missouri, dropped our jaws at several Broadway musicals and explored caves in Meramec Caverns, all courtesy of the travel involved with our job. In addition to exploring the U.S., we've also made time to enjoy Mexico, Canada, many Caribbean islands, England, Ireland, France, Norway, Amsterdam, Germany, Italy, Australia and South Africa.
We've taught our children to explore and enjoy life every opportunity they have. Most of our explorations have cost very little money, yet have given us priceless memories. On one of our new songs from our latest project,
Small Town
, the song "My Wave" written by Jimmy Yeary and Ben Hayslip explains it best:
I did everything I wanted to
Chased every dream and made it come true
Treated every breath that I was given like a
Precious gift sent from heaven
And when the water's all behind me
I wanna know with everything inside me
I couldn't have done any more
I wanna raise my hands up high
When my wave hits the shore.
We all get 24- hour increments. It's up to us to make the days count!