The
National Quartet Convention
has unveiled several important enhancements to their Main Stage concert hall in order to improve the comfort and enjoyability of shows appearing in the main concert venue at this year's convention. This includes all Main Stage events, both the evening performances and daytime showcases.
The first improvement will be the staggering of all rows throughout the venue. This means that nobody will have to struggle to see around the person in front of them, creating better viewing for every seat.
Along with this, the last 10-15 rows in many sections will see the addition of elevated risers, allowing those in the back to see the stage much easier than before. Each one of the rows in these sections will be 6" higher than the row in front of it.
The National Quartet Convention has provided the following seating chart. The sections in orange show where risers will be placed.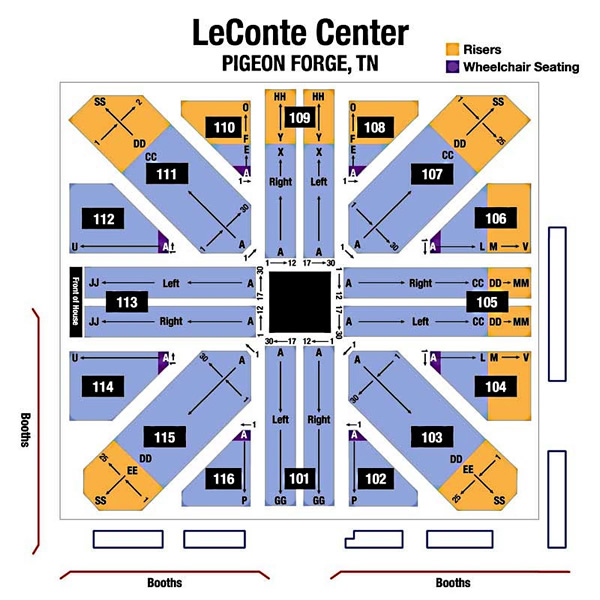 In addition, the number of video screens in the venue is being doubled to give more people a way to see the performances straight-on, no matter where their seats are located. The screens places above the stage are also being greatly increased in size, going from 62" screens to 80" screens.
These enhancements are designed to improve the experience for all those attending the Main Stage events throughout the week of NQC. More improvements are expected to be made along the way in order to make this year's event more enjoyable for fans.