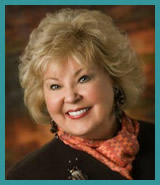 GLORIA GAITHER
TECHNOLOGY: Friend or Foe?
When new inventions and innovations first invade our world of experience, they are usually vilified, or, at least, viewed with suspicion. When cars were invented, sermons were preached against them, predicting what damaging effect they would have on peaceful community life. The telephone was viewed as the purveyor of gossip, and television was condemned as the corruptor of civilization or, at least, the eroder of the next generation's character.
When Alvin Toffler wrote his revolutionary book
The Third Wave
, we could not imagine an economy in which information would be the main product. "How could an intangible thing— information—be a product?" our elders asked, shaking their heads and insisting that products were things manufactured, things one could touch or drive or put on a shelf at a store.
The outrageous idea that people the world over would carry computers and phones in the palm of their hands with no wires or plug-in cords was beyond comprehension. And who could conceive of a "friend" or several hundred "friends" we have never met to whom we would reveal the secret details of everyday life, show pictures of our children, share intimate thoughts and fantasies, and then have no control over the "friends" to whom they would in turn pass on our secrets without our consent?
We are coming to realize that digital technology is both the best and worst thing that has been invented so far. Like cars, telephones, televisions and airplanes, technology can be used for either great purposes or intensely destructive ones.
The naysayers of the past were partially right. Cars can kill, and television can corrupt and damage the minds of children, youth and adults. Airplanes can be piloted into skyscrapers and kill nearly 3,000 people. But planes can also get students home from college, bring orphans from China to loving families waiting to adopt them, bring Johnny home from war, or get Grandma back in time for a kid's graduation.
Computers, iPhones and iPads can call 911 or deliver pornography to minors. They can let me, in Indiana, keep in touch with three grandsons in college in Washington, D.C., the Berkshires of Massachusetts and Edinburgh, Scotland. Or, they can be used to bully a highschool freshman all the way to suicide. The devices we have in our pockets and purses and cars can save lives or destroy them. They can free us or make us prisoners of media addiction.
We can be mindlessly swept along with the digital tides, surrendering our God-given minds to the peddlers of information, or we can harness technology for good, give it strong boundaries in our lives and homes, and guard from it our sacred spaces and our abilities to contemplate, meditate and reason. May the God of all wisdom help us to recognize every day the blessings and dangers of the devices the ingenuity of man has brought into existence and to have the courage to make them serve us and mankind, instead of the other way around.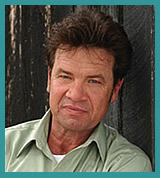 RUSS TAFF
I think modern technology actually helps my family stay connected. Since I travel a lot, having several different ways to get in touch with my family is a big plus. I remember back in the day it used to be such a hassle to try to find a pay phone so I could call home and check in. Now I can reach all of my loved ones any time from any place — we can even Skype when I'm out of the country and see each other face to face.
Also, I used to do a concert and leave town never really knowing if it had any kind of lasting effect on people, or how God moved. Now, when the concert is over, people post their reactions and pictures and praise reports all over
Facebook
— sometimes they even email Tori during the show, so by the time I call her she's already heard all about the evening! It's such an immediate kind of feedback, and it is really encouraging.
I'm not a big social media guy, so Tori and the girls usually help me post and fill me in on what's happening with my
Facebook
and
Twitter
pages, but I definitely use my iPhone, iPad and laptop all day long for all kinds of things. I do a lot of texting, listening to books on tape and watching Netflix when I travel. I carry all of the background soundtracks for my songs on my iPad, and there's even an app that turns my iPhone into a credit card machine for the product table. It's really amazing to me how many ways technology draws us closer and makes life easier!
RUSS' DAILY ROUTINE
First thing in the morning I check my email. Then I go to Audible.com to see if there are any new books on tape I might be interested in, and also stop by Sermonindex.com where there are thousands of sermons by great men and women of God available for download. Good stuff!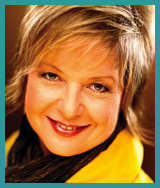 SHERI EASTER
My favorite thing about technology is that I am always able to be in constant contact with my husband, children and close family members. In all my years of traveling, we've always considered that separation to be the hardest part. Technology lets me see and hear from those closest to me, at all times. I love that email allows me to work from literally everywhere and still get the job done! I love my DVR, because I'm not much of a TV person. It lets me record things I'm interested in and watch when the time is convenient for me. Jeff's life has been enhanced by technology through video presentation, sound equipment and sharing our music with our audiences— and also GPS, for getting to our dates. However, on the opposite side of the argument, technology threatens to remove social contact if you allow it. I remember the first time I yelled for Morgan, who was up in her room and she, instead of coming downstairs, texted me to see what I wanted. Of course, I responded with,
come down to the kitchen, I need to talk with you!
Kids don't talk a lot to one another and I feel like when you don't look into someone's eyes, and touch their hand, you miss so much of the intimacy that comes with communication. People are posting nasty, disrespectful judgments on social media that they would never say to someone's face because of how badly it would hurt. It's almost like we're forgetting that there are people reading these messages. Moving to frustration with technology, Jeff has been tempted at times to throw his GPS out the window when it takes our bus down some dirt road with a nine-foot overpass! And, don't even talk to me about how irritated I get when the "button" doesn't do what it says it should ... power means on, Wi-Fi means Internet, etc. I have a very low tolerance for machines that don't operate as promised! But I love the way our family continuously encourages each other to limit technology time. We're all guilty, but it's sweet when Madison asks Maura to take a computer break or Morgan teases Jeff to put down his phone and spend family time, or even when Maura comes to me while I'm working and says, "How much longer are you going to be on the computer?" Of course, my answer is "I'll be right there!"
SHERI'S DAILY ROUTINE
When I pick up my phone, my email is most important because almost everything in my world, from career to school mom, depends on deadlines! My first pleasure stop is always Twitter. I can get on and off quickly, find out what's going on in my world, talk to a few friends, then get back to life! Second would be Facebook, because I like to read comments about our music, and I love to see my old friends' pictures of grandbabies, weddings, etc. Third would probably be Pinterest — guilty pleasure! For Jeff, his first stop is Facebook, second Twitter and third, YouTube ... and Lord help us if he ends up on eBay!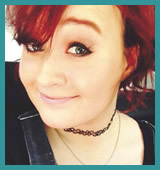 MORGAN EASTER
Through technology, I have made many friends from across the world. It's amazing how with just a press of a button I can speak to someone in England, Mexico, anywhere! For me writing is a lot easier than speaking. So, I can put all of my feelings out through texting, but speaking them has become difficult.
MORGAN'S DAILY ROUTINE
Alternating between Facebook, Twitter, Instagram, and then checking our website to see where we are going that weekend!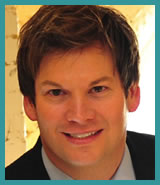 JIM BRADY
I love technology and enjoy my iPhone, iPad and laptop. But I've found that as accessible and convenient as they are, the fact that they are a constant stimulant can be a downside. I was visiting with Mosie Lister the other day and we were talking about songwriting. When I told him my hectic schedule can often keep me from writing as much as I'd like, he said when he was writing full-time, he didn't have the same distractions we have pulling at us today. For him, writing included a quite place to think, a book to read, his notebook and a pen. He gave me some great advice, which is to simply slip away to a place of quiet where the brain can relax and reboot. So, I love my gadgets, but I'm trying to schedule time to put them aside to be creative or just be still.
JIM'S DAILY ROUTINE
Visit apple.com
Post on Twitter and Facebook
Visit YouTube (To watch old Southern Gospel videos)
Email (To keep in touch with cowriters and studio musicians)
Favorite App: Starbucks (It's an easy way to pay for your latté)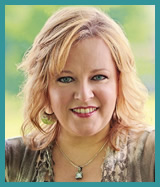 MELISSA BRADY
Jim always has his cell phone with him and (
shhhh
, don't tell Bill) he was sitting on stage at a Homecoming concert and texted me this:
There are 15,000 people here, but I'd rather be with you.
As I read it, my heart skipped a beat.
Also, texting is a great way to communicate when riding on a noisy bus filled with gospel singers. Conversations are smoother and have fewer sentences that sound like "Huh? What did you say? I can't hear you."
Jim has, on occasion, texted or answered his phone during our dinner dates, which is something I'm not too happy about. Once though, he took me on a date and purposefully left his phone in the car. Now THAT'S love!
MELISSA'S DAILY ROUTINE
berkleemusic.com - I'm studying songwriting and it's incredible. I love it!
styleblueprint.com - For coupons and all things Nashville.
Twitter - For a quick dose of inspiration and to see what my friends are up to. Words With Friends-I'm usually in a heated game with Chad Evans and, so far, I think our wins are split close to 50-50. Although, he might beat me a little more often than I beat him, but I won't publicly admit it!
Candy Crush - It's an addiction. I must reach the end.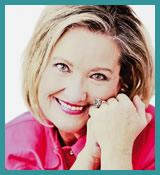 ANN DOWNING
My personal life and my ministry have both been enhanced these past 15 years or more through having my website. I've tried to make it interactive by having a chatroom, message board, weekly newsletter, etc. I still have a chatroom open every evening, for just visiting and prayer with folks from all over the world. I try to get in there most every evening. Some of these participants have become good friends, with strong bonds formed.
Facebook has helped me to stay visible, and one of the most fulfilling parts of being a regular on Facebook has been in reconnecting again with childhood friends who haven't been a part of my life for 50-plus years!
ANN'S DAILY ROUTINE
I visit daily the fANNtastic Prayer Chat on my website (anndowning.com) and the fANN Forum Message Board. And also my Facebook newsfeed and Facebook Trivia Today.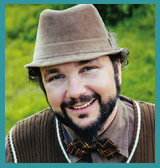 BEN ISAACS
As a producer, for me, technology offers the opportunity (but also downfall) of not having to have all the musicians in the same room at the same time. You literally can email a file for someone to play on. And that is a positive, but the negative is that you're not there to create together anymore. As for social media, I love what it does to help promote our music, but more so personally, I love how it helps me keep up with my kids!
BEN'S DAILY ROUTINE
I would have to say Facebook and Instagram are the two sites that I look at the most, because that's what my wife and kids do. When it comes to social media, Becky knows all about it and does all our Isaacs' stuff. I may be the one who makes the girls sound good in the studio, but Becky is the one who makes us all look good everywhere else!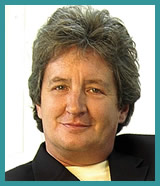 WOODY WRIGHT
The instant access to anyone interested in what we do is something I didn't see coming. When the first computer classes were offered, I was convinced that no one would actually be able to have a computer in their home. There just wouldn't be room in a normal home!
Constant contact is mighty handy, but can turn into constant control. My ringer is often off and my computer is shut down a lot by design. After all, one must concentrate on work occasionally! To reconnect with hundreds of old friends and make thousands of new friends is truly a blessing. There have been a few times when emails went to the wrong persons, or accidentally hitting the "reply to all" button has caused some unwanted grief and explanation. There are a number of photos and videos that are forever posted online that I would love to Photoshop or edit, but other than that, technology has been kind to me.
Computer audio software has certainly changed the way we make recordings. Sharing files via the Internet has allowed me to add instruments and vocals to my productions that would have otherwise been impossible. To be able to send Jeff Taylor files to add accordion and pennywhistle — or to my friend Gary Prim to add his excellent keyboard wizardry to a song hundreds of miles away is an impossible dream come true!
WOODY'S DAILY ROUTINE
Sorry, not to say I am getting older, but my birth year and my age will be the same this year, and adding them together is well over 100. So, it is all I can do to keep up with Sue Buchanan's Facebook page!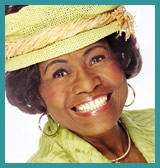 LILLIE KNAULS
Funny now, as I look back, I remember saying that I would never have a computer. Folks couldn't believe that I didn't, but I felt I was getting older and it was too much for me to learn! Finally after years of dragging my feet I knew that I had to come into the 21st century. I went to Walmart, purchased a laptop — and the rest is history! Of course, now I cannot imagine life without it. I love getting emails, but not as much as I enjoy speaking with folks directly. (That I do miss.)
I do not turn on my computer until after I have had Bible devotions and done everything else I must do around the house. So around noon, or even later, I will turn it on, answer emails, write letters, and do all the things I need to do.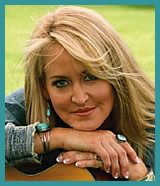 LISA DAGGS
I have just finished a 60-day crowd-funding campaign. We used
Facebook
as the main thrust for this. I was able to grow from 2,500 friends to almost 12,000 in three months. This has introduced me to thousands of new people to share my recovery story with! I believe that when we are vulnerable it encourages others to be brave. These new friends have reached out to share their journeys and also have asked for help with a loved one who may be struggling. I was also able to post five incredible stories from those whose lives have been changed through my ministry and most importantly, God's touch. In just three days, over 500,000 people read those stories! I love the ripple effect!
It takes a lot of time to stay up on all the posts, finding worthwhile material to share, then posting it to
Instagram
,
Twitter
,
Facebook
. That can take away precious hours with our loved ones. There is nothing that can replace spending face-to-face time. We can also get caught up in the other "race" of competition. If we're not careful we may start to believe that our worth is dependent on how many people are "following us" or "liking us" or "sharing" what we have posted. Let's all hope and pray that we are "following" the One who matters most, and pointing all toward Him!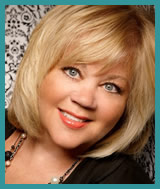 TANYA GOODMAN SYKES
I LOVE technology. Michael and I are probably what you would consider "early adopters." We are always on the lookout for new technology and gadgets. Without my iPhone and iPad, I would be LOST! They are my address book, my camera, my GPS, my recipe book, my notepad and my connection to all things social network-y. I do most of my banking electronically— even paying the pesky IRS. Social media and texting allows me to trade photos and catch up with loved ones at a more relaxed pace and I really like that. Because of technology, I've been able to reconnect with and STAY connected with so many more people than phone calls, face-to-face visits or letter writing would allow.
Now that I've painted you this glowing picture of my relationship with technology, I'll admit there is a dark side. First of all, there's the stress of always being accessible or connected. In the past, if we weren't home and the phone rang, oh well, they'd just call back later or leave a message that we could check when we got around to it. Now, if we don't answer that call or text, the person on the other end may get frustrated and we'll hear all about it later. Then there's the addictive side of it—there's always something new to see, or hear or Google or photograph or another 100-point word to play in
Words with Friends
. I'll admit, I've gotten aggravated more than a time or two when I'm with someone who seems to be more fascinated with their gadget than with my radiant companionship! According to my family, I've been guilty of the same.
I'm really trying to learn to strike a healthy balance with it. Some days I do better than others. We've banned phone use at the dinner table, with a measure of success (
*cough cough
Michael
cough*
). I try to unplug for a while every day; I just leave it all piled up on the night stand and enjoy the fire pit with my family, or sit outside and throw the ball for Chuckie.
TANYA'S DAILY ROUTINE
Most mornings, when the temperature is above 60, you can find me on the back porch with a cup of coffee, my Kindle, my i-contraptions and Chuckie the weiner dog. I've currently got six devotionals to choose from on my Kindle, mostly from the Jesus Calling series and Max Lucado. Then I catch up on my emails, peruse the social networks, check the weather forecast and breaking news—to make sure we weren't invaded by Martians overnight. I'm also always stalking Amazon to see if there are any new FREE Kindle books. Online shopping is such a time saver so I usually pick up gifts online or at least "pre" shop to compare selection and price. Being a bargain hunter, I check out Groupon before making any major purchase or to get gift ideas. I'm also a bit of a Words with Friends junkie, so I'm checking in there from time to time—to time.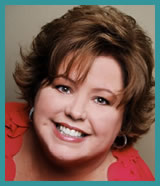 SUE DODGE
I have been happy with all that social media has provided for me—with a few exceptions! I once was dragged into a big fight between several fans on an unnamed page. It wasn't even about me and I wasn't involved but it caused several fans to withdraw to get away from the other ones they were mad at. Those are small but upsetting to me. So be careful what you say and do on these sites that might adversely affect others. Social media is a positive tool. Let's keep it that way! Something else is the fact that we can keep up with each other as artists and be of encouragement and prayer support. Not living close to others in our industry means I would be behind knowing the wonderful happenings if not for these social media tools.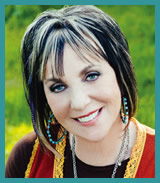 LILY ISAACS
Modern technology and social media have changed the world and definitely my life! I remember a time when we used to stop at any pay phone on the road and call home or check on appointments. My kids ran up huge phone bills when they were dating — long-distance plans, calling cards, etc! The first cell phones we had were BIG PHONES we only used in our cars for emergencies and one phone call could cost as much as $50! But today, it seems we don't even have or need home telephones. I carry my iPhone in my pocket even when I carry out the trash! I feel separation anxiety if something goes haywire with my phone and I go ballistic! I can't believe we can email,
FaceTime
,
Twitter
, ask Siri, use GPS, play games, reference
Webster's Dictionary
, check our body-fat mass (not my favorite thing to do!) take photos and much more with these little gadgets! Unbelievable! I believe our communication with others has certainly expanded but on the down side, sometimes we will have family dinners and almost everybody has their face buried in their hands, holding their treasured phones either looking on
Facebook
or playing
Words with Friends
!
As I'm writing this I am at my hairdresser, under the dryer with my iPhone in hand, as ALWAYS! I didn't have to stop my daily routine but just multi-task. Yes, I am guilty. LOL. (I have a friend whose mother used LOL for months on every text thinking it meant "Lots Of Love"!)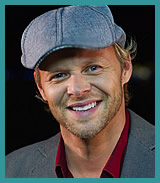 JASON CLARK
Social media assists me greatly in multi-tasking and obviously, communicating. It also becomes an instant source for the most current news within our family and ministry. As great as it is, technology can easily be an artificial substitution for the human touch. For example have you ever sent or received a text and questioned the tone or spirit of the text?
JASON'S DAILY ROUTINE
I always start my day with YouVersion Bible App. Check my Twitter. Check my email. And then after reading and coffee I like to browse eBay.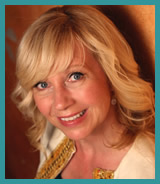 SOLVEIG LEITHAUG
For someone like me who lives so far away from much of my family, with relatives spread on two continents, social media, email and
Facebook
has been a gift to help us stay more connected and also given me an outstanding platform to reconnect with many people from different seasons of my life — high school, home island, musicians and artists I have worked with, friends from all over. And I have more direct contact with friends and fans — but I struggle with not being able to answer all. And although I try to give a response, there is just not enough time, and that irks me! Some of my favorite moments in social media are when I can give someone else encouragement or cheer them on in some way.
It fascinates me how "small" the world feels, thanks to the Internet. On any given day I am easily able to communicate with family, friends, concert sponsors and fans representing different nations on several continents.
Sometime during the evening I usually hand my smartphone to my husband Jim and tell him;
Keep it for me, will you?
This helps me to shut down completely and to fully engage with the family. I used to take my phone with me when I went for walks. I rarely do that anymore, so I can take a full break from electronics when in nature.
SOLVEIG'S DAILY ROUTINE
Twitter, Instagram and Facebook are my most frequented websites. This also allows me to keep more up with my kids. I especially enjoy staying in contact with my 21 nieces and nephews, along with other kids who consider me their aunt. Having a lot of young friends who are also in music, I love hearing their new projects and cheering them on.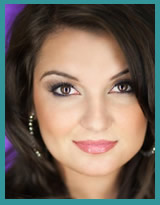 AMBER NELON THOMPSON
Social media has been both helpful and hurtful in today's time. I use it on a daily basis to keep up with family and friends to see what's going on in their lives and how they are. I also use it as a way to let everyone keep up with what my family and I are doing as well and it has been amazing to see how many people show up to our concerts just because they saw it on
Facebook
. I think sometimes social media can be used, however, as an open door for people's privacy and personal lives. For example, what you say in words may not be heard or read by others how you meant it, so people comment and take things the wrong way. I think we have to be so careful with what we put out, because we have to remember that people are reading this stuff and they might take it the wrong way. As for my family and me, you can find us posting pictures of where we are and what we are doing—or maybe see a talking dog every now and then!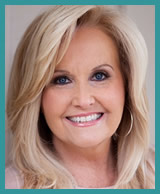 KAREN PECK
I've always been a people person, so I thoroughly enjoy social media. Social media has been a very positive tool for us to connect on a more personal level with our audience. Every night, we have people come to us and tell us they are following us on
Facebook
or
Twitter
or
Socialcam
. It's fun to actually put a face with their names. Even though sometimes, I over-share, like the day when I had my colonoscopy. It is still fun to read the comments. Seems like people are surprised when they see us as artists actually doing laundry, cleaning bathrooms, and doing everyday things just like they do! I always try to include some kind of scripture or devotional to encourage people who may need a positive word for the day. I get the biggest response when I post the devotional videos — live from my front porch.
Although it doesn't happen very often, sometimes people will come across as very mean and judgmental; this is when I press the "delete" button! LOL! Personally, I think it's fun to agree to disagree; however, sometimes people cross the line. Overall, social media has had many more positive benefits than negative for me. On a positive note: it has increased our audience, Internet product sales, and our communication with our friends and followers!
KAREN PECK & NEW RIVER'S DAILY ROUTINE
Karen enjoys reading AOLNews, Google and any website that has designer shoes ON SALE!

Susan enjoys online banking, Instagram, Candy Crush, Power School

Jeff enjoys Autotrader, Instagram, YouTube, other music artists' websites, Karen Peck and New River sites and social media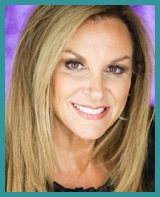 KELY NELON
I think social media has strengthened my relationship with the people who know and love us. I am able to keep them up to date on everything that is going on day to day and sometimes even minute to minute.
As far as it being threatening, I believe it has cut in to our family time together. It seems we can't even go to dinner without all of us staring at our phones and checking email and the social sites. I think that is really sad. I want more time together to talk and maybe just play games. I even find myself late at night going through the news feed to see what everyone else is doing.
We seem to get opinions on Facebook as to what my family and I are doing. One person criticized us for going on vacation and for Jason playing golf. It seems they thought that all we should do is work.
One thing you will definitely notice on my
Facebook
page is that people are always posting pictures of wiener dogs (dachshunds). We have two of them, Sam and Buddy, and people love them, especially Sam. He has his own reality video show called the Sam Cam. Sam can be very sweet but he also has a very funny and sarcastic side. Oh yes, and he "talks." Kids and adults alike love Sam and you never know what he will be wearing or doing. Last year at Christmas he was sent over 20 presents in the mail. One time we had a line of 15 people outside the bus to meet him. Sam said to let you know that he loves you but he doesn't do meet and greets!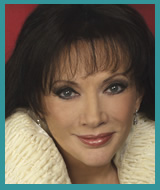 REBA RAMBO-McGUIRE
I was one of those people.
When a computer glared its frightening screen/face at anyone, all I could hear was my stern childhood warnings: "Babylon!" Do you remember the scary stories of a mammoth computer in Germany that would basically be the ultimate 666 undoing of us all? Somehow, the echo of yesterday's voices had paralyzed me from stepping up to and embracing the wonder of today's technology.
In February of 2000, my dear friend Judy Gossett took my hand, forcing my finger on a computer keyboard. "This is the
on
button," she said. She pulled a thick manual from her satchel and held it up. "Next, I want to introduce you to your new best friend, Mavis Beacon … she'll teach you typing because I know you didn't learn anything about that while traveling on your tour bus." Judy stared at me with those eyes, "You have books, stories and songs to write and this will help you. It's time to conquer the fear. I'm giving you this computer and you WILL learn to use it!"
That same year, with not a little help from Judy, we wrote my first book, Follow the
Yellow Brick Road
. Judy took her flight to heaven a few years ago, but so many times when I'm in my office, working on the computer, I can almost hear her chuckle.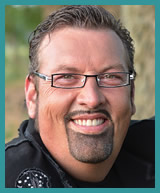 GENE McDONALD
It's strengthened relationships because everything is at your fingertips, and you can find what you're needing, whether it's answers or solutions to problems. And, how it has hurt is the same thing—that everything is instant and that you don't search within yourself for the answer. You look to somebody else for the solution instead of searching for a higher resolution within your relationship with God. Me being a man, I'm very hands-on and oriented to trying to solve a problem instead of relying on somebody else. I could use the help of somebody else, but I don't need everything. I look for the solutions before I ask.
GENE'S DAILY ROUTINE
Craigslist, to look for a boat or a tractor or some other outdoors thing. I always go to my email, and I like YouTube videos of old gospel music singers. I'll do Twitter and Facebook, too, and that's about it.