Nobody "happens upon" Amy Grant and Vince Gill's middle Tennessee farm. It's nestled at the end of a spur off a narrow pre-Civil War road in the hills northwest of Franklin. But during October's Gospel Music Week in Nashville, a couple hundred music biz folks followed the Old Natchez Trace, winding along the Harpeth River, to a Family Reunion picnic benefitting the Gospel Music Trust Fund.
Guests were greeted at the barn by a bluegrass combo. After sampling a few blends of iced tea, visitors chose among several activities — only some of which involved farm animals. The shotgun shooting was aimed at "pigeons" made of clay, who all happened to be members of the Skeet family. Beanbag toss was almost as popular as hay-bale sitting, but only because of its proximity to the tea stand.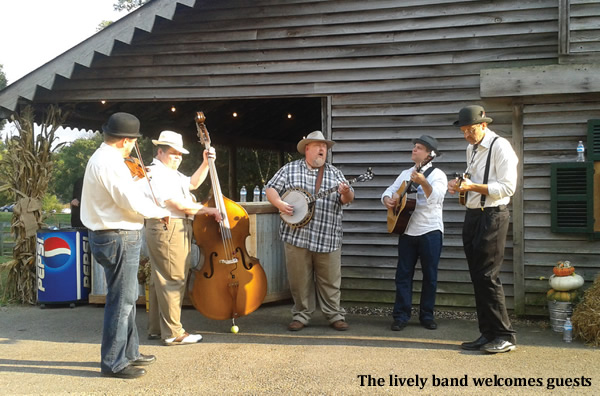 As the sun set, the bell rang and everyone gathered under the tent for dinner. With dessert winding down, Amy greeted her guests in her trademark unguarded manner, and proceeded to unburden herself. She recounted how, over a decade earlier, Bill Gaither had gently-but-firmly leaned on her to make a sizable gift. "And I'm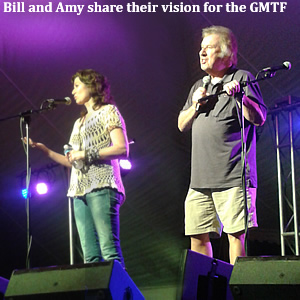 ashamed to tell you tonight, but that's the last time I contributed to the Fund." Pins were heard dropping on grass.
Then followed heartbreaking testimonies from songwriters, artists, producers and others of their personal needs met by the Fund — from a flooded house, to a dying sister, to desperately needed Christian counseling. Bill Gaither spoke, acknowledging longtime GMTF board member Les Beasley, and highlighting the growing support of a new generation of leaders.
Founded in 1983 by the late Herman Harper (Oak Ridge Boys, Harper Agency), the Gospel Music Trust Fund provides financial help in times of need to those who have made their living in gospel music. Their key verse is Psalm 37:25: "I was young and now I am old, yet I have never seen the righteous forsaken or their children begging bread."
Visit
GospelMusicTrustFund.org
for more information or to give.