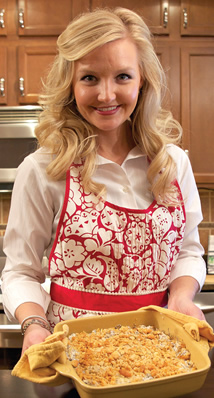 Michaela Brown Shares an Easy, Family-Friendly Dish: Aunt Dixie's Poppyseed Chicken
Poppy Seed Chicken is one of my family's favorites. I call it Aunt Dixie's Poppy Seed Chicken because she gave me the recipe years ago. Every time I make it, I think of her! Winter days can get pretty cold on the family farm in Iowa, so hot, comforting casseroles are quite common this time of year. This dish is quick, easy, and most of all ... delicious! Perfect for the foodie (me!), the picky eater (Dad!), the strong, growing young man (Andrew!) and everyone in between!
Poppyseed Chicken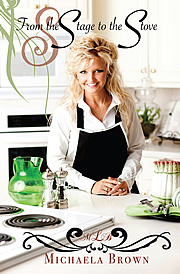 Ingredients
• 2 pounds chicken
• 8 ounces sour cream
• 1 can cream of
mushroom soup
• 3 teaspoons poppy seeds
• 1 sleeve Ritz crackers
• 1 stick butter, melted






Directions
Preheat oven to 350°. Cut chicken into bite-sized pieces and brown in frying pan. In a bowl, mix together sour cream, cream of mushroom soup, and 2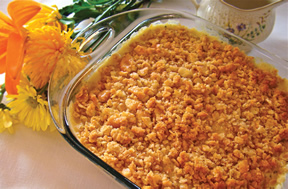 teaspoons poppy seeds. Add chicken to soup mixture and pour into a 9x9-inch baking dish. Crush Ritz crackers and add melted butter. Pour over chicken and sprinkle with remaining poppy seeds. Bake at 350° for 30 minutes.
Enjoy!