Jim and Melissa Brady have suffered a great deal of loss in the past year and a half. Jim
lost his father
, Rev. Charles Brady, in September 2015, and
then his sister
, Deborah, in October 2015. In April 2016, Melissa's mother,
Sue Shuler, passed away
, and the couple also suffered the loss of a friend in November 2016.
Now, Jim has lost another family member. His oldest brother, Chuck (Charles Brady Jr.), was killed in a car accident just after Christmas, on the evening of December 26.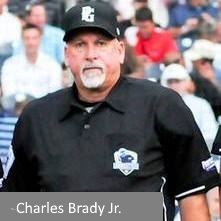 Jim posted this on Facebook on December 27:
My heart hurts as I say goodbye to my big brother. He went to be with Jesus last night after a car accident. He was my biggest supporter, my friend and a great brother. I'm sure he's already catching up my dad & sister on all the family news, as only he can. I love you, Chuck!


Prayers are appreciated for the Bradys and their family members as they mourn this loss.