The Gospel Music Association Foundation's annual GMA Honors celebration was held on Tuesday, May 10, at Lipscomb University in Nashville, Tennessee.
The Nelons, Russ Taff, Hezekiah Walker
and
Howard Rachinski
were inducted into the GMA Gospel Music Hall of Fame.
(The ceremony will air June 5 at 7 p.m. PT/ 9 p.m. CT and June 8 at 6 p.m. PT/8 p.m. CT on JUCE TV.)
The event also honored individuals and organizations that are impacting our culture both past and present. This year's honorees were Catherine Brewton for Hope for Harvest, Jars of Clay for Blood: Water Mission, Michael W. Smith for Rocketown and the Gospel Music Trust Fund.
The event featured special tributes and performances by Amy Grant, Donald Lawrence, Donnie McClurkin, Hillary Scott & the Scott Family, Jason Crabb, JJ Hairston, Jordan Smith, Michael English, Richard Smallwood, Selah, Travis Cottrell and Tye Tribbett.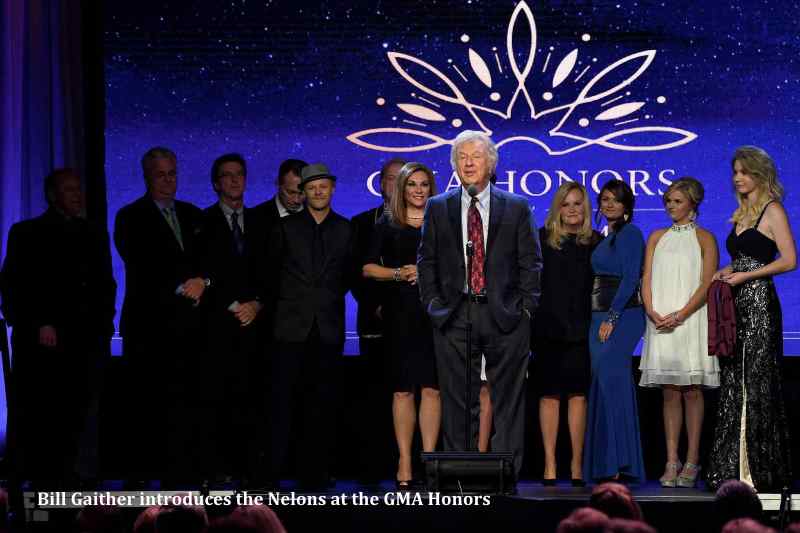 Bill Gaither was a presenter for the Nelons' induction, and he gave a moving introduction, saying, "Amber, Autumn, Jason and Kelly still do
a capella
harmony, and your daddy has to be smiling on you carrying on this beautiful tradition."
Kelly later commented to
Homecoming
, "I never dreamed that we would have this honor. I sat there wondering if it was real. It was so wonderful and a little sad at the same time. Wonderful in that we had 70 members, including secretaries, nannies, sound men, product people and bus drivers there. I want to make sure they knew that what they do for the Lord matters. And having Bill induct us was the icing!"
Jason added, "We are standing on the foundation built by those who've gone before us like our founder, Rex Nelon. Indeed our family is humbled, but we're not done. We want to cherish the old, embrace the new, and honor the Lord through it all!"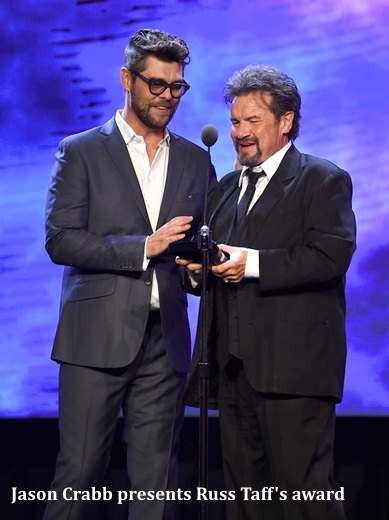 Bill also recorded a
humorous video
played during the ceremony, in which he pretended he could not remember Russ' name, if he was alive, or what they were celebrating. But at the end, he grew serious, saying, "Russ, I love you, and there are a lot of folks in this room tonight who love you. What is there not to love about Russ Taff? Your originality, your transparency ... you're one of a kind and you're a real friend, and we all need one of those. I'm so proud of you tonight."
About GMA Honors and Hall of Fame:
GMA Honors was established to recognize individuals and organizations that impact our culture for Christ through music. For 38 years, the GMA Foundation has honored well-deserving individuals and groups through an annual induction ceremony into the GMA Gospel Music Hall of Fame. The event inducts trailblazers into the Hall of Fame and also celebrates current individuals and organizations within the gospel music community that are making significant contributions through their humanitarian efforts as well as their talents.
Photos by Jason Davis/Getty Images for GMA