Recognizing that suffering is inevitable in all of our lives, and that while it can destroy us, it often serves to make us stronger, the Homecoming Friends share the stories of times of pain in their lives and reveal some of the good that came from some of their darkest hours…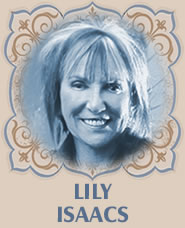 When I was 12 years old, our little Jewish immigrant family moved to a much nicer neighborhood than we had ever lived in before. It was also in the Bronx, but a much safer part of NYC. Of course, with that change came the changing of schools. I actually started junior high that year and I was very excited! It felt as if we were really moving up in the world. I knew my future was looking bright. I would meet new friends and be popular and all my girly dreams would come true! As a kid, I was always tall and skinny. (If only that were my problem today!) I had just started liking boys, and I think I had a crush on about three boys in my neighborhood at the same time. I probably would have passed out if any of them had talked to me! It did give me a good excuse to try on my mother's clothes and slip in to use some of her makeup. It made me feel beautiful and all grown up! During my first month at the new school, they had a routine scoliosis screening. The school nurse lined everyone up and checked our spines for any problems. I had never even heard of this condition.
That exam changed my life forever! The nurse had to call my parents into school and tell them that she thought I had scoliosis. I was scared to death. We had to go into Manhattan that week, and I was examined by a group of doctors at a place called "Hospital for Special Surgery." I will never forget the fear that gripped my 12-year-old heart when I walked into the waiting room. Some of the patients had such severe curvatures that they couldn't even walk! I did not want to wind up like that! I was mortified. After the doctors evaluated my x-rays and tests, it was determined that I must be fitted for a back brace. I was told I needed to wear it through my formative years and it could stop the curvature from getting any worse. Back surgery wasn't even an option then. The sight of those people in the hospital made me so afraid that I was willing to do anything.
So my life with scoliosis began. I was fitted for that back brace. It looked like a corset in the front and had horizontal metal strips sown into the entire back of the brace with a metal bar across the top and one on the bottom. It reminded me of a birdcage. It would stand up on its own when I sat it on the fl oor. When I stared at it, my heart almost stopped. But wearing it was a really big problem. I had to lace it all the way up in the front and although it kept me straight I couldn't bend over at all. It was hard to get used to. Needless to say, my mom and I picked out a wardrobe of tops that were at least two sizes too big for me, thinking I could hide it. I managed to wear it for several weeks. I actually believe no one noticed it, unless they touched me or tried to hug me. So I avoided any physical contact with any of the new friends I had made. One day, during school, we were in class taking a test. I must have been concentrating too hard and forgot about trying to not bend over. Apparently, the top of my brace was making my shirt stick far out. All I remember is hearing some kids behind me snickering and saying I was the "Hunchback of Notre Dame!"
I was so embarrassed! I wanted to run home. I couldn't look at anyone the rest of the day. I made a decision that day—no more backbrace, no matter what the consequences! It was then that I started hiding my brace in the back of my closet, so Mom wouldn't know I wasn't wearing it. I only wore it at home.
I felt like my dreams were shattered. My future looked grim. The fear of winding up like those people I saw at the hospital crippled my mind through all my adolescent years. Over my lifetime, I have suffered back pain and emotionally, I've suffered embarrassment because I always felt disfigured. The scoliosis got progressively worse. I suffered severe pain down my legs and couldn't function or even take care of my family. I finally had back surgery at the age of 35. Although the surgery corrected the curvature, the scars I've carried from that day in school will be something I will carry to my grave. I'm always self-conscious about my appearance and still wear things two sizes too big! I guess as we get older we realize how immature and cruel kids can be. Most of the time, children make innocent comments and forget they have even said anything a minute later. But I never forgot. This lifelong disease I have learned to live with has given me more compassion for people with a physical disability because I am living it. I have also learned that the scripture in 1 Samuel 16:7 is so true—"
For the Lord does not see as man sees, for a man looks at the outward appearance, but the Lord looks at the heart.
"
I have lived a full life. I've given birth to three amazing children. I have worked hard for many years. I haven't let this disease stop or limit me from trying almost anything. I can exercise, carry heavy boxes, get on stage in front of thousands of people every night and feel gratified in the effort that I have made. I am grateful that I can sit straight up and walk normally. Sometimes at the end of a task, I will ask myself, "Did I just do that?"
Emotionally, I guess I must be transparent here and say I still have issues with my clothes. I always want them to fit loosely. I never want anyone to notice my crooked back. But I realize that too is impossible. So, now I can live vicariously through my daughters and my granddaughters. I buy them clothes all the time—fitted tops that I could never wear! And I almost feel like it's me.
The suffering I have gone through has made me a stronger and more compassionate person. I know that all the hardships we go through, by the help of God, whether they be physical, emotional or spiritual, can and will mold our lives and help us be who we are today.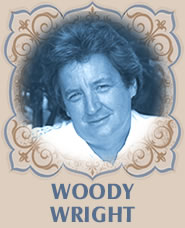 To watch my mentor, advisor, teacher, provider and father suffer with heart disease, stroke, cancer and early death was also a time of suffering for me. He was 55 and I was 21 when he died. To say the least, becoming an adult without having your dad to call on for advice was difficult.
In my high-school years, while traveling and singing with my own gospel singing group, my dad loaned us the money we needed to make recordings. He wore the tires off the car hauling us to countless churches and concerts. He helped us set up and tear down equipment, sell recordings, and even sang a few songs with us. He was, no doubt, my biggest supporter.
In his younger days, Woody, Sr., was a fine singer and musician himself. I have copies of recordings he made with his bluegrass band and gospel quartet. He even sang with a quartet of co-workers at the Kingston Steam Plant during lunch hour. I know he would have loved to travel and sing for a living, but without the proper connections and considering that he had to provide for his wife and three boys, it simply could not happen.
But from his influence, support and suffering, a musical determination was birthed in me. He played behind me when I first sang on television at age 3. The quartet was kind enough to allow me to sing at their concerts in my elementary school years, as well as the high school years. Neighbors and friends always heard him talk about my latest musical adventures and dreams.
So without the sacrifice of my earthly father, and without his godly influence on my life, I would not be singing the Gospel today. And because of his suffering, I am more determined to work at my craft as hard as I can, just in case he is watching!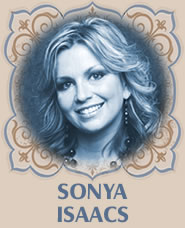 I'll never forget the first time I ever went snow skiing. It was the Singing News Ski Retreat in Boone, North Carolina in 1993. I was 19 years old and was on top of the world, literally! It was so beautiful up there, and I was having a blast! With some lessons from our friends Rory Rigdon and Greg Fox, I soon was comfortable enough to ski down the medium slope alone. What I didn't consider was the other amateurs like myself sharing the path, and before I knew it, a fellow beginner skied right in front of me, crossing my skis, causing me to fall. "No biggie," I thought and got up to step back into my skis. But I couldn't put pressure on my foot without my knee giving out. I didn't realize at that moment that I had torn the anterior cruciate ligament in my knee and would have to have surgery to correct it. I had to have the ski patrol pull me down the hill on a sled.
When I got back home, I went to an orthopedic clinic and was immediately scheduled for surgery to repair it. I started to pray fervently for healing, and I just knew that God was going to "fix my knee" before the doctors had to do anything. It was my first operation of any kind, and I was a scared teenage girl! I prayed...and prayed...and prayed...and got prayed over, over and over...and by the time I took that 45-minute car ride to the Knoxville hospital, I was sure that God was going to perform a miracle, and the doctor wouldn't have to operate at all!
Fast forward a few hours...I remember waking up in the outpatient recovery area, feeling so sore with a huge wrap around my left knee. I couldn't believe they had to operate. I felt disappointed, sad at God, or like maybe I hadn't done something right to earn my healing, but I held my feelings inside, at least for a little while. Mom helped me into the back seat of her car and we headed home. She was listening to a gospel station and a song came on the radio by the McFalls called "I Still Trust You." The song talks about how even when we don't get what we pray for, or when unfair things happen to us, we still have to trust that He knows what's best. I began to weep, and Mom asked me if I was in pain. "No," I explained, "I just love the Lord and this song is touching my heart."
Looking back now, after a complete recovery, then a second ACL reconstruction (I tore my other knee five years later) I cherish that moment of realization in Mom's car. I may never know why I had to go through the suffering of that incident, but I know more than ever that God was with me. I learned that we can't pray for our own will, and even though it's fine to ask for it, we shouldn't get hung up on praying for our healing. Even Jesus, hours before his crucifixion had to pray "Father, not my will but Thine be done." Prayer is to prepare us for God's will; to praise Him and find His comfort, hope and peace as we draw closer to Him, our source of strength through it all. I fully believe in God's healing power, and I've witnessed His miracles. But I learned that day that trusting Him completely is where true peace lies. The Word says in Philippians 4:6, "
Be anxious for nothing, but in everything by prayer and supplication, with thanksgiving, let your requests be made known to God; and the peace of God, which surpasses all understanding, will guard your hearts and minds through Christ Jesus.
" It doesn't say we will get everything we pray for, but that He will keep us safe all the while. Praise God!
By the way, I don't ski anymore.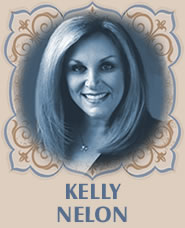 "
And let us not grow weary while doing good, for in due season we shall reap if we do not lose heart
" (Galatians 6:9).
There was a time in my life when long days of despair and devastation seemed endless. I was really trying to do all the good and right things, but bad things just kept happening. These were times that would make a person just want to give up. My newborn baby nearly died and was in intensive care for 10 days. My mother did die, and then I faced a terrible, heartbreaking divorce. Soon to follow was the loss of my father and grandmother — all in the course of four years. I kept asking myself when will my "due season" come? Will it ever come? I was "weary" — so weary I just wanted to die!
Possibly you've asked this same question. How do we know when our "due season" has come? What I found was that my "due season" was not necessarily based upon my circumstances needing to change in order to bring me happiness. Even though, in my own life, I was facing depression, divorce and death, my "due season" came when I began to pour myself into others who were hurting and in need of comfort. That is when I began to experience the true joy of the Lord, which became my strength when I had none of my own.
Isn't that just like Christ? He suffered beyond compare, but when He looked ahead at the cross, He counted that suffering as all joy. He knew that His suffering on the cross would bring to us eternal life where one day in "due season" we, as children of God, will trade our suffering for a crown of life and will reap eternal joy because of our Lord's goodness.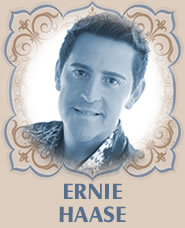 When I was about 7 years old I came down with an acute case of spinal meningitis. I was in isolation for six weeks at St Mary's Hospital in Evansville, Indiana. The first day there I had two spinal taps to remove fluid. Ouch! Major pain!
I remember as a kid thinking that my parents and grandparents looked so scared for me. I just instinctively always stayed happy when I was in the hospital, joking around with family and kidding with the nurses. They even let me have a dart gun next to my bed that I would shoot at the glass window. I used to ring the front desk and ask if a nurse could bring me some grape juice and when they came I'd say, "While you're here could you get me those darts off the glass?" They never said no and never stopped the grape juice runs. I guess during that dark time and at such an early age, God taught me the ability to have fun and love on people even though I was hurting. It also has given me a great love for kids and a heart that wants to reach out to those who are hurting to bring them joy.
I did not know it back then, but I think I see it now. I have had to persevere and fight for everything I now have. That fighting spirit I had as a 7 year old helped me survive then and is still helping now. Nothing in life worth having is free and easy. I have learned that in the midst of a hard time, I can always be happy and bless others too.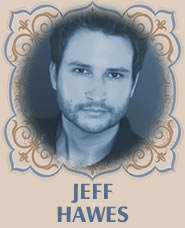 For most people, suffering is a scary word. We immediately think of fear, devastation, tears and most often physical, mental or emotional pain. For me, suffering was definitely a mental and emotional struggle. However, it turned out to be one of the greatest lessons of my life. I know you must be thinking, "How in the world can someone 27 years old have suffered much in life?" Throughout this journey, I found that age does not discriminate among those who suffer, but that we all have One in whose promises we can be steadfast.
In the summer of 2006, my Aunt Brenda passed away due to complications of cancer. At the time, I did not know what to think or even whom to be mad at. I just knew my life would never be the same. Aunt Brenda was always the life of the party. Her face radiated with a glow from heaven, much like an angel taking up residence in her body. She just had that special warmth to her, and we all felt like she knew every answer to every question. What a beautiful voice she had! I remember hearing her sing "The Most Beautiful Flowers Will Be Blooming," and I know she is seeing every one of them now as she sits by the river of life. Aunt Brenda is one of the reasons why I always wanted to be a singer, mostly because of her passion and strength of communication.
We found out that she had bone cancer and probably would not make it, and this was extremely tough on my family, my mom being the baby of eight children. During this time, I received a scholarship to Troy University in Alabama, which is almost five hours from home. At that moment, I had a hard time with the fact that I would be so far away from home at a time when I felt they needed me most—or perhaps, I needed them most.
Semester after semester I would call home to check on Aunt Brenda, each time hoping the doctors had found a cure, but all the while knowing the inevitable. As my last semester approached, I received approval to be transferred home to complete my student teaching. This was a definite blessing from the Lord. I was able to spend time with her and my uncle. My fondest memory is eating a peanut butter and jelly sandwich she made me after I finished raking the leaves out of her flower bed: the greatest meal on earth could not have tasted any better. She loved her flowers and the life that spring had to offer her. For a time, it almost seemed to bring her to her strongest.
Shortly after, she passed away at the end of a day of love and laughter with all of her siblings. She had prepared dinner for them, and later that night, went home to be with Jesus. I will never forget the phone call from my mom telling me the news. I sat on the floor of my hotel room and cried like never before. The feelings that went through my mind were confused and heartbroken. Why had God taken her from us? Why was our family having to go through this after she had gotten better? I have never felt more alone in my life.
As I went home, a favorite song of mine at the time, "You Were There" by Avalon, kept playing over and over in my head. God was there when David stood before Goliath, He was there when Abraham was poised to kill his son, and He was there during the darkest hour on earth. I was not alone at all. God's sovereignty and grace were suffi cient. I began to realize that God was in control of this universe and everything within it. I learned that my way isn't good enough, and that I must become steadfast in his promises. Even Paul remained steadfast in his walk with the Lord in the midst of trials, tribulations and suffering. "
My grace is suffi cient for you, for my power is made perfect in weakness. For when I am weak, then I am strong
" (II Corinthians 12:9-10).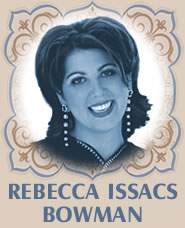 James 1:2-3 says, "
Consider it pure joy, my brothers and sisters, whenever you face trials of many kinds, because you know that the testing of your faith produces perseverance.
" As I read this scripture, I can't help but somehow examine my own life, my own suffering. I ask myself the questions, "Have I lived my life with joy? When put to the test, have I persevered?" I think it's only human to see suffering from fleshly eyes, yet somewhere along the process, God reveals Himself and we learn to see through spiritual eyes. I am not sure where in the process of my own suffering and pain that I learned to see through both. Honestly, some days I feel like I wear all kinds of prescription glasses. You know, glasses to help me correct my faulty vision and find answers to the big questions like, "Why me, God? Will my pain and suffering ever end? Will these trials ever be lifted?" Then somewhere in the middle of the suffering, that persevering spirit begins to rise inside me, and God begins to show me glimpses of hope and joy and comfort in my times of distress.
You see, 10 years ago I was diagnosed with an incurable disease. I have been suffering from a rare form of Crohn's disease. All the inflammation from my colon has spread to my skin and eyes. It has been a very hard disease to diagnose and treat simply because the disease is not in textbook form. I remember when I first became sick. I was waiting for test results and going from doctor to doctor in hopes that wisdom would be in the doctor's favor, and they could help me discover what was wrong. During this time I remember the devil telling me that my life was over, and my job was done. God couldn't use someone sick like me. But the enemy wasn't telling me the truth. For believers in Christ, we have the promise that if we put on
the full armor of God, when the day of evil comes, we may be able to stand our ground
(Eph. 6:13). For in this life
we are hardpressed on every side, yet not crushed; we are perplexed, but not in despair; persecuted, but not forsaken; struck down, but not destroyed
(II Cor. 4:8-12). As I read scriptures, I cling to the promises He left us. They become my strength, my light and my hope. I may not know what tomorrow holds, the suffering I may endure. But what I do know is that he said to me, "
My grace is suffi cient for you. For my power is made perfect in weakness
" (II Cor. 12:9).
Trials are not pleasant, life can be extremely grievous, but we must take the opportunity through our suffering to purify our faith, exercise our patience, our endurance and perseverance. I know that our suffering is not in vain. Our suffering is not punishment. For I can say that my suffering is to defi ne God's perfect will in my life and to bring forth His divine purpose in my life—not a lesson I learn daily and keep to myself, but to share my suffering and victories for His glory. I believe like the scripture said, "
What was meant for evil against me, God meant for good
" (Gen. 50:20). Lord, let me see the sunshine through the rain, the beauty in the pain.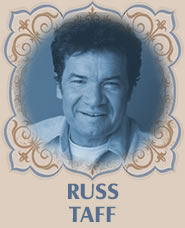 James 5:11 says, "
What a gift life is to those who stay the course. You have heard, of course, of Job's staying power, and you know how God brought it all together for him at the end. That's because God cares — cares right down to the last detail.
"
Years ago I was preparing a sermon on prayer and I called one of my spiritual advisers, Gloria Gaither, to get her input. For me, every time there was discomfort or suffering my first instinct would always be to ask God to please take it away and bring back my joy. Gloria told me, instead of asking God to take it away, ask Him, 'What are you trying to teach me through all this? Instead of pulling away from it, lean into it.' It changed my whole outlook on suffering! Unfortunately, suffering is not an option — everyone goes through it. My greatest spiritual growth has always come through what I suffered. Now the first words out of my mouth when life hits me in the gut are, 'Holy Spirit, what are you trying to teach me?' It doesn't make the suffering any easier but it gives meaning and purpose — the pain doesn't have to be wasted.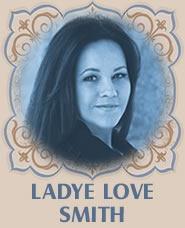 I have learned so much from adversity in my life. I have battled back and forth with my weight most all of my life — and I have known what it is like to feel embarrassed by it. At an early age, I experienced the death of a loved one. My sister was killed by a drunk driver when I was 14. My best friend from high school died in a car accident our freshman year in college. My mother died shortly after Reggie and I married. I was never able to carry a child. Years later, I had one miscarriage but the doctors said "healthy baby girl" when they did the testing and didn't know why. These are just a few examples of adversity in my life. If I looked at just these things, I would be very depressed. And it wasn't easy.
But if I look at all of the BLESSINGS— my life story looks much different. All of these things have actually shaped my life and who I am. Because in these things, I have learned grace, God's faithfulness, caring, love and an amazing empathy for those who hurt and have experienced loss. I have learned that God's grace and love truly CAN get me through it.
From a very young age, I have always been an advocate for the hurting and for those who may be different in some way from me — even though we really are all the same! I have always empathized and cared for people's feelings. I have always been sensitive and aware of what someone might be silently or publicly going through. I am easily touched by other's experiences, losses and hurts. When someone hurts, I hurt with them, and when they rejoice, I want to rejoice with them too! I understand the need to cry, to grieve, to experience and acknowledge the pain. I want others to know that God knows — and God cares. He understands if you need to be mad or hurt for awhile until you can work through the pain.
And I love to compliment a total stranger — on her purse or hair or anything! I like to see others feel good about themselves if even for a moment when they accept a compliment. You never know how much someone might need it that day or what they may be going through.
I don't do it just to compliment. I really mean it. And I do it without thinking. One day, Reggie and I were driving and I saw a slightly overweight (I didn't really notice that part) man jogging. It looked like it might be his first day jogging. Before I could think about it, I quickly rolled down the window, smiled, threw my arm out, yelled "Hey!" and put a "thumbs up" sign to him. I wanted to encourage him. The man looked at me funny. I think he was wondering what I was doing and who I was! Reggie yelled "Ladye!" at me and then explained that the man might have thought I was making fun of him! I didn't think of it that way! I just wanted to encourage him!
I really am drawn to lift people up, to encourage. Maybe it's because of the things that I have faced. I know that there is not always a "pat answer" for things and even when there is, it doesn't always work. But I know that God does. He really is there. I think about that quote and believe it that "I may be the only Jesus that someone sees that day" and take it seriously that God may want to use me to show it that day — even in little ways. (Now there are days I should probably stay home if I'm the only one and let someone else be Him. Ha!)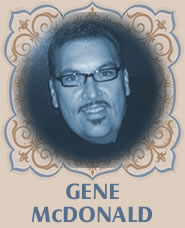 I always say, "the worst day I ever had wasn't that bad." Every day is a new day; the bad day you had yesterday is over. Optimism is probably my strongest trait and I gained it through a very traumatic experience.
In December of 1987, school was out for Christmas and I was working on tugboats during the break and on weekends to help pay for college. I was the dispatcher and deckhand. We had a barge that needed to be cleaned — it had concrete in it and we were using pressure washers, so the noise was terrible! Unfortunately, someone had forgotten to close one of the hatches and while managing all of the deckhands I fell into the barge. I went from the top of the barge to the bottom of an empty barge in about 25 feet. When I woke up I thought that I had fallen asleep and they had left me in the barge. I whistled but no one heard me because of the pressure washers. Finally, they could not find me and shut off the washers, fearing that I had fallen into the water. I would have been fine because I could swim. The bottom of the barge was a different story. I finally got their attention and they dropped a ladder down. I had torn muscles in my left shoulder and had torn things up in my knees. The deckhands were trying to figure out who would come get me. I climbed up the ladder with one hand and painful knees but didn't know that I was hurt. I still thought that I had fallen asleep in the bottom of the barge. I was in shock and was scared of losing my job. I went into the office and was afraid. Finally my boss got there before the ambulance and was trying to get me to lie on a body stretcher. Still not understanding what was going on, I did. The ambulance took me to the Elvis Trauma Center. They did several thousand dollars of x-rays and cat scans and all they could find was a quarter- inch cut over my left ear that didn't need stitches. I knew that if God spared my life, He must love me more than I thought at that time. There was a guy who did the same thing that had happened to me. He is in a vegetative state to this day. So when I say the worst day that I ever had wasn't that bad, I mean it. I do have something to smile about. God has been so good to me and blessed me beyond measure.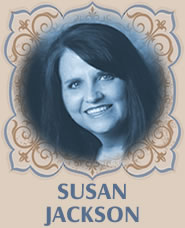 As a child growing up, I simply adored my dad. I was always with him. I liked sports, fishing, camping and anything he liked. I was a daddy's girl. Years later, Dad was so excited when we started Karen Peck & New River. He even took an early retirement to help with the group. He loved working at our product table. Although he didn't talk much, when he did talk, you would listen. He was a man of his word and had a good name. My father was a great Christian man.
Dad was 59 years old when we found out that he had cancer. We had no time to process the shocking news. He passed away one month later. We were so devastated. Our world was turned upside down. I had never felt a hurt like that before. I couldn't believe that my daddy was gone; I could not even call him anymore. I had so much anger, hurt, bitterness, and my heart felt like it had been shattered into a million pieces. I just could not believe this was happening. I did not want to talk about his death. I wanted this to all go away.
During this time, I really had to pray and ask God to help me deal with the devastation that I was feeling. I think that death is a process that we have to work through. At times when I was at my lowest, where the joys I once held near seemed to be fading away, I clung to God's Word. Nehemiah 8:10 renewed my strength, hope, and joy. "
Do not grieve, for the joy of the Lord is your strength.
" I miss my dad so much, but I have the hope, through Jesus Christ, that I will see him again.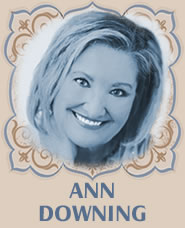 It really is true that you can't know what someone else is feeling or where they're living if you've never walked in their shoes . . . and of course, we can't walk in those shoes with another, no matter how much we'd like to.
However, there is something powerful in hearing assurances like "I love you and just wanted you to know that . . ."
I have to be honest and say I wasn't very good at showing mercy, love and understanding before my husband Paul's 56-day stay in critical care, 250 miles from home, before his journey to Heaven. It would have been next to impossible for me to go through those days and nights without reassurances, over and over and over again, that I wasn't alone. I admit I don't remember many of those pieces of advice that were offered. But I never fail to remember with a grateful heart those kind and comforting "I'm walking as close to you and with you as I can," "I hurt with you," "I'm so sorry this is happening" promises.
I see suffering differently now. I believe that because I was comforted in my darkest hour, I can now comfort others in a far deeper way.
Suffering is hard for me. Knowing I'm not walking that road alone is a great strength — and a good "teacher."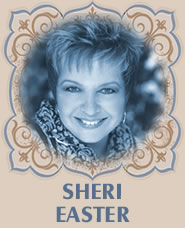 I've always been little. Five foot nothing. I weighed 95 pounds on my wedding day and wear a pinkie ring, size 1½. Never my idea of what the word "strong" would conjure up. Yet I realized in adulthood that strength was one of my most identifiable traits.
When I was 20, my daddy died of a sudden heart attack. I was a junior in college and my world was flipped upside down. I was devastated. Liking it or not, I became an adult very quickly and began helping Mama make all of the decisions that adults have to make — funeral arrangements, insurance changes, legal documentation choices, etc. . . . I never "witnessed" the change; it simply happened.
Over the years, I had never thought of myself as strong. I don't ride amusement park rides; I don't watch scary movies; I really don't do anything that seems "brave." So when we had a time of devotion at one of our Homecoming concerts, I was surprised by an exercise that would later carry me through the darkest time of my life.
In 2004 at a Homecoming concert preshow devotional, Anthony Burger's wife LuAnn, who is a teacher, gave us an "assignment" — attach two bookmarks to our backs with safety pins, then walk around and anonymously write a one- or two-word description of the person whose cards you were signing. We later read our cards, realizing that we don't always see ourselves as others see us. I was so surprised to read words like "strong woman of God," "strength" and "strongest person I know" because I simply didn't see myself that way.
In 2008, when I was diagnosed with breast cancer, I opened my Bible and those bookmarks fell out. I read those words and cried uncontrollably. The suffering I had experienced through my daddy's death had made me a woman of strength, a woman equipped to fight, a woman who was determined to be victorious, a woman who refused to give up. It made me . . . a survivor!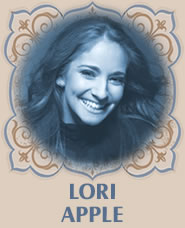 I believe suffering is one of the most significant developmental factors of our lives. Since suffering is inevitable, we as believers are blessed with the ability to spiritually mature from whatever devastation or choice we encounter. Although suffering is one of the hardest blessings to accept, if we trust in Him, it will be used for His glory. 1 Peter 1:6-7 states, "
In all this you greatly rejoice, though now for a little while you may have had to suffer grief in all kinds of trials. These have come so that the proven genuineness of your faith — of greater worth than gold, which perishes even though refined by fire — may result in praise, glory and honor when Jesus Christ is revealed.
"
The process of suffering has led me to better appreciate the people in my life and the blessings they bring. The greatest source of growth I have experienced is through suffering. The difficult losses I've gone through have ingrained the lesson that we are not promised tomorrow. Therefore, I deeply cherish times with friends and family. I do not take those I love for granted. Some may find this morbid, but since the loss of my brother, I save cards for a year, just in case someone passes away. The tri-fold purple and white birthday card he gave me in 1999 lies in my nightstand. In reference to the two Tampa Bay Buccaneers tickets that were in the card he wrote, "It's just you and me tomorrow! Love, Gary J."
Every meal, laugh and embrace with loved ones is a priceless gift He has allowed me to have. I'm more thankful now for those moments than before I knew what true suffering really meant. Finding God's purpose in suffering often presents a challenge. However, the moments I experience are now sweeter and greater appreciated than before.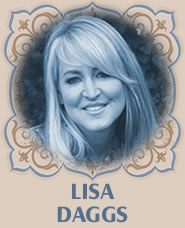 If I have to choose just one character trait that I possess, I believe it would be perseverance. Perseverance: to persevere, to continue doing something in spite of difficulty or opposition.
One thing I absolutely know that I am not is a quitter. Sometimes I think it might be a good thing for me to walk away but I typically press on in spite of obstacles.
When I was a little girl my parents divorced. I remember that devastation in my heart and the realization that our family was fractured, and it was so final. Many emotions run through a little girl's heart and mind when this type of tragedy occurs. I turned my energy into plowing forward in life, involving myself in every competitive arena that drew my interest. Honestly, looking back I believe I was hoping to prove to the world that I was worth loving. Knowing now of course that He who matters most, loved me, just because that's how He is. So I pressed on.
Later in my adult life, many know of the battles I faced with addictions. Every time that I was knocked down by my own poor choices I was able to stand back up on my feet. It took a few years for me to realize that I could no longer continue in that same destructive direction, and at that point I made a decision. I know today that God's mighty hand was the one who helped me to my feet. And I continued on.
Music has always been my dream and desire. However, I had no clue that God was going to put my failures and talent into one big package for the good of His people. To encourage. To uplift. To offer hope. I have often pleaded with God to show me His plan for my life. Where do I go from here? How is it going to unfold? When? Where? How? I demand at times. I've asked God, "How could you let this thing happen when You knew it was my greatest fear?" Thankfully He knows what He is doing and knows it is for my best interest not to know. If I knew how each individual story in my life was to end, I might have given up.
After surrendering my life and continuing to walk in the faith, valleys are still something that I have been quite familiar with. I've had many broken dreams, a broken heart and a multitude of life's challenges that I have had to face. I've been in a battle and I have battle scars to prove it. But am I going to give up? Absolutely not! I can't give up until the race is run. I've got my eye on the prize, and I am going to persevere to the end.