Mary Tom Speer-Reid
, of the
Speer Family
, passed away on Tuesday, September 16, of natural causes.
Born in Double Springs, Alabama, on June 13, 1925, Mary Tom Speer-Reid was the youngest daughter of GT "Dad" Speer and Lena Darling Brock "Mom" Speer. Mary Tom spent many years performing with the Speer Family prior to marrying the Reverend Robert "Bob" Reid in 1954. She left the group to support her husband's ministry and raise her family of three children: Teresa Ann Reid Fontaine (1955), Cynthia Lee Reid (1958) and Timothy Scott Reid (1960).
The family moved to Ohio in 1961, where they lived and pastored until Bob's death in December of 1968. After the untimely death of her husband, Mary Tom and her children moved back to Nashville in 1969. She returned to the Speer Family on a limited basis for special concert appearances in the early 1980s and continued to appear with the Speers until the retirement of the group. Mary Tom was also a staff member of Ben Speer's Stamps-Baxter School of Music, secretary for Ben Speer Music, and quite active in the Gaither Homecoming Series.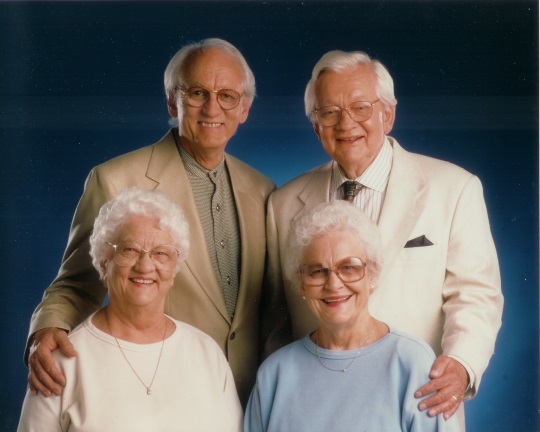 Led by family patriarch George Thomas Speer (1891-1966), the Singing Speer Family was a well-known gospel group with its origins in Alabama. George Thomas "Dad" Speer, Lena Brock "Mom" Speer, and their children, Brock, Rosa Nell, Mary Tom, and Ben, were all part of the family group at some point. With the onset of the Great Depression in 1929, the G.T. Speer Family moved to Lawrenceburg, Tennessee. Speer made a living as an insurance salesman and a singing-school teacher. In 1934, he took a job with the James D. Vaughan Music Publishing Company of Lawrenceburg and blossomed as a music teacher and songwriter. He co-wrote many of his songs at that time with Adger Pace, who wrote the lyrics for Speer's compositions as well as for many other gospel writers who published songs for the Vaughan Company. G.T. Speer wrote or co-wrote more than 600 songs.|
The group was popular for much of the latter half of the twentieth century, appearing on radio and television shows in Alabama and Tennessee and making more than 60 recordings. The Speer Family was inducted into the Alabama Music Hall of Fame in 1997 and the Gospel Music Association's Hall of Fame in 1998. Mary Tom Speer-Reid was inducted into the Southern Gospel Hall of Fame in 2006.
Mrs. Speer-Reid is survived by sister, Rosa Nell Speer Powell; brother, Ben Lacy Speer; daughter Teri Reid Fontaine and her husband Shannon; and daughter Cynthia Lee Reid; son Timothy Scott Reid and wife Pamela; grandchildren Megan Louise Reid Layne, Meredith Lindsey Reid, Marissa Lee Reid, Allyson Rose Fontaine, John Robert Fontaine and Anna Lee Reid; great-grandsons Gavin Scott Layne and Liam Matthew Reid.